The 3 Kitchen Upgrades That Will Add Value To Your Home
With the amount of time that we spend in our kitchens every day, it's understandable to want some change. However, a complete remodel can be very expensive and time-consuming, so an alternative way to give your kitchen new life is to install a few simple kitchen upgrades.
The upgrades mentioned in this article are three trending ways to add value to a kitchen without needing to spend a lot of time or money. Adding simple yet innovative and useful products to your kitchen will help to transform it from the mundane space you have grown used to seeing into a more efficient, attractive room that will appeal to potential buyers.
So, here are the three best kitchen upgrades to help you spruce up your home.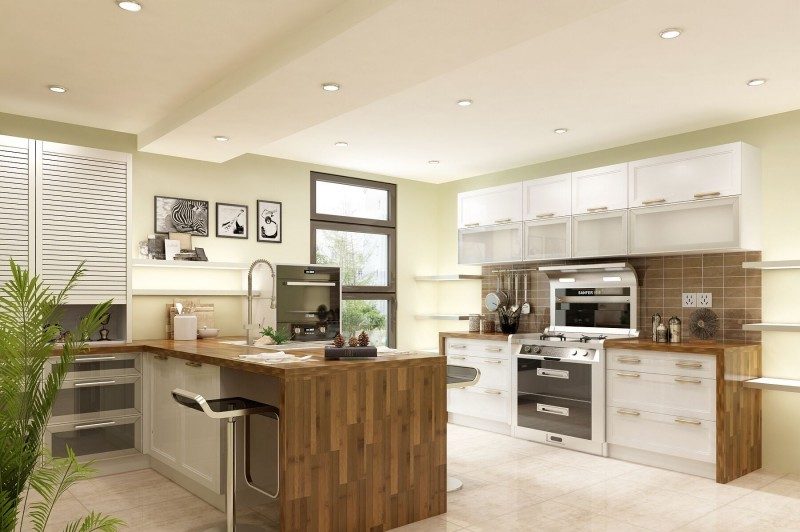 Use Some Kitchen Organizers
If there's one thing that makes a kitchen look good, it's organization. And what better way to keep your kitchen space neat than to use some handy kitchen organizers to keep everything in order? A tidy kitchen that lacks the potential for mess will immediately stand out to potential buyers.
It is very easy for kitchen utensils and appliances to become messy and take over all the free space, so adding some kitchen organizers will help you to free up some space and make the room feel bigger and better. The most efficient kitchen organizers are those that are detachable and can be slid in and out of cabinets to help you stow all your products away. Getting a few of these for different cabinets is a great idea because you can organize products by their uses so you know where everything is.
You could also take the opportunity to spruce up your kitchen cabinets too to give potential buyers the best view of your kitchen possible. Painting them a new color will make your kitchen feel fresh and vibrant and completely change the way you look at your décor. You can transform your old kitchen cabinets from the inside out, giving them a new look and some handy organizers. If your kitchen looks better, you will feel better and be able to enjoy the addition of the kitchen organizers to their fullest.
Rethink The Lighting Scheme
Another great way to give your kitchen a makeover with very few steps is to rethink the lighting scheme. Too often, kitchen lighting feels sterile, so updating the fixtures can give your kitchen a modern, stylish look that will be sure to impress potential buyers. And this doesn't have to be expensive either because there are plenty of options available that look good but don't break the bank.
If you are painting your kitchen a new color then why not opt for some sleek lighting fixtures that will bathe the room in a flattering light? Swap out that typical overly fluorescent lighting for something with more ambiance. Pendant lighting is a fantastic choice because it looks great and can be bought at very affordable prices. These are an especially good idea if you have a kitchen island or dining table to hang the pendants over. Embracing new materials will also make your kitchen feel completely upgraded because you can give the space a high-quality touch without entirely remodeling it.
Combining little upgrades like some new paint and the kitchen organizers with a new lighting scheme will help you to showcase aspects of your kitchen that you may have wanted to hide before. Even if you simply swap out your lightbulbs for a different kind, you will see your kitchen in a whole new light, literally. As it was covered earlier, if the kitchen looks good, you will feel good, and what better way to make your everyday space look good than to give it some flattering lighting?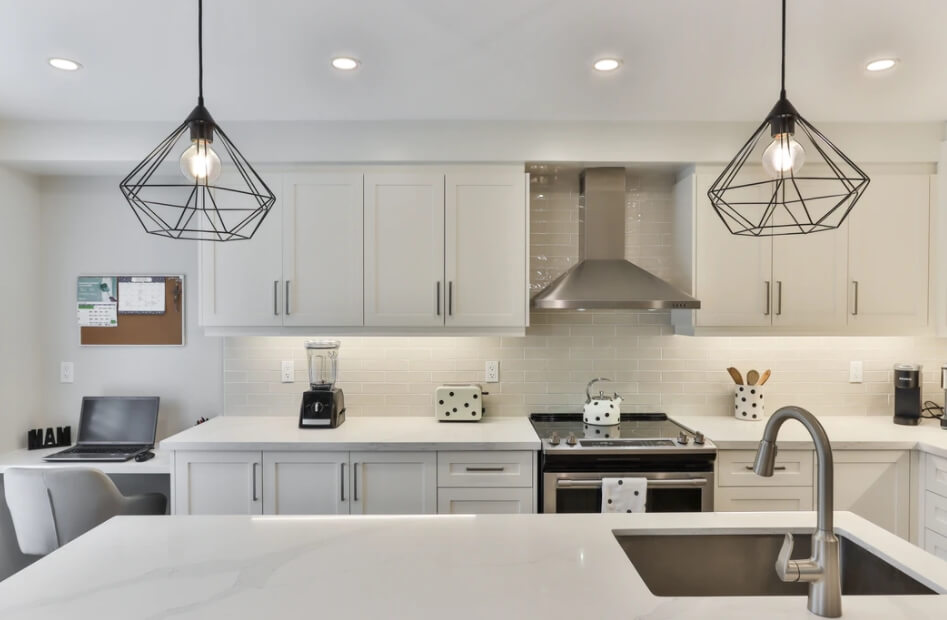 Use Touchless Hardware
You can refer to our article of Touch-free Kitchen Technology. Touchless hardware is a great way to upgrade your kitchen because it is incredibly modern and innovative. Having kitchen staples like taps, cabinets and the fridge operate without needing to touch them is an interesting way to give your kitchen more value. Touchless hardware is efficient and genius because working in your kitchen becomes a whole lot smoother and the touchless products appear very high-end.
Even better, touchless hardware is a great way to keep your kitchen clean because you won't be touching your appliances as much. A clean and modern kitchen is exactly what potential buyers in the 2021 market need, so having touchless appliances will really help you to stand out from the crowd. Motion-activated taps are probably the most efficient option of all because it makes restricting germs and contamination during cooking a whole lot easier. A kitchen requires a lot of use and subsequent upkeep, so if you can make this process swifter and easier, your kitchen will be one that people remember.
Though this may not seem like the simplest or most obvious way to add value to your kitchen, using touchless hardware will make your kitchen somewhere that people would like to spend time because everyday tasks like cooking and cleaning feel less like chores. If you really want to wow the modern housing market and make your kitchen the most valuable room in the house then touchless hardware is something you should seriously consider.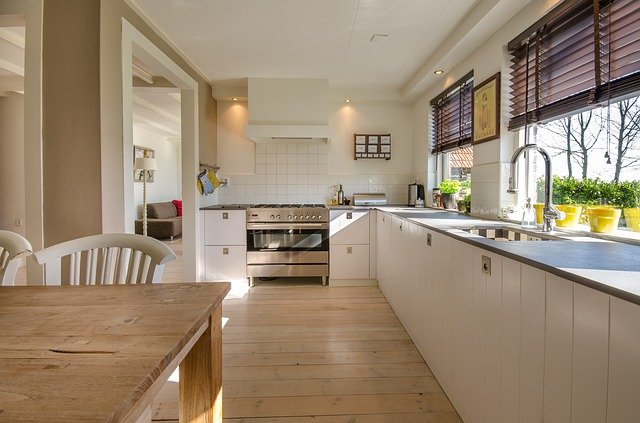 So, if a complete remodel is not on the cards for you but you are thinking of potentially selling your home, installing these three kitchen upgrades is the perfect way to give the illusion of a new kitchen without spending all that time and money on a renovation.
A combination of organization, improved lighting, and efficient hardware will turn an often-generic room into a productive space that potential buyers will remember. And the best part is that the kitchen will still feel like part of your home because the kitchen organizers, new lighting fixtures, and touchless hardware appliances are small changes that help with the ultimate efficiency of the kitchen. You can keep everything else the same and just modernize a few areas to make the kitchen more valuable to your home as a whole.
It is a very competitive market nowadays, so having just one standout room in your house is a great way to make buyers remember you. Productive kitchen space is an enjoyable one, and these little upgrades will go a long way to help you make a fantastic impression on the housing market.