Classification and Selection of Ironing Board
As a professional ironing board manufacturer, we not only provide high quality professional ironing boards, but also share our knowledge and experience with you so that you can better utilize the shared knowledge for your customers.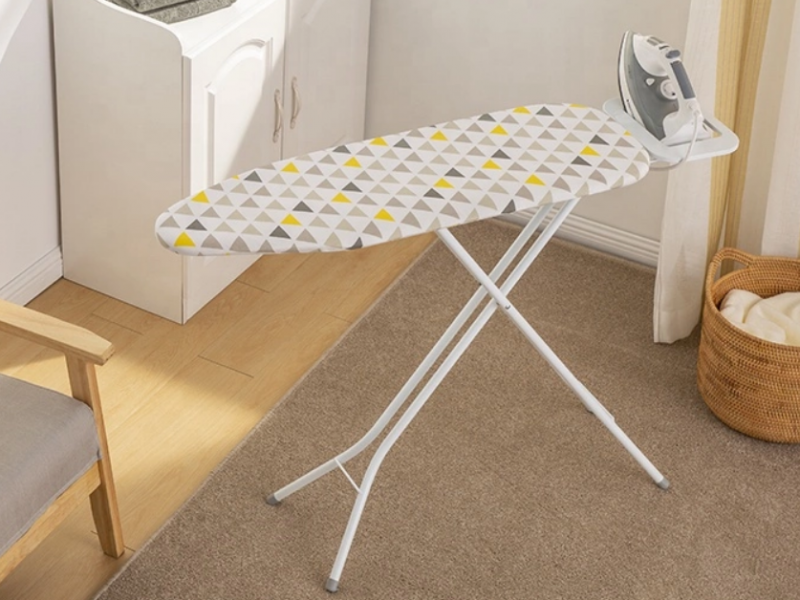 FREESTANDING IRONING BOARD.
The originator of this type came from the invention of Sarah Boone, ironing board inventor, an African American woman, in 1982, and because of its simple structure and low price, it is now used in the majority of homes. This iron board has X-shaped legs that fold down for storage and can be adjusted to suit people of different heights. Because of its portability, you can use this ironing board anywhere without restriction.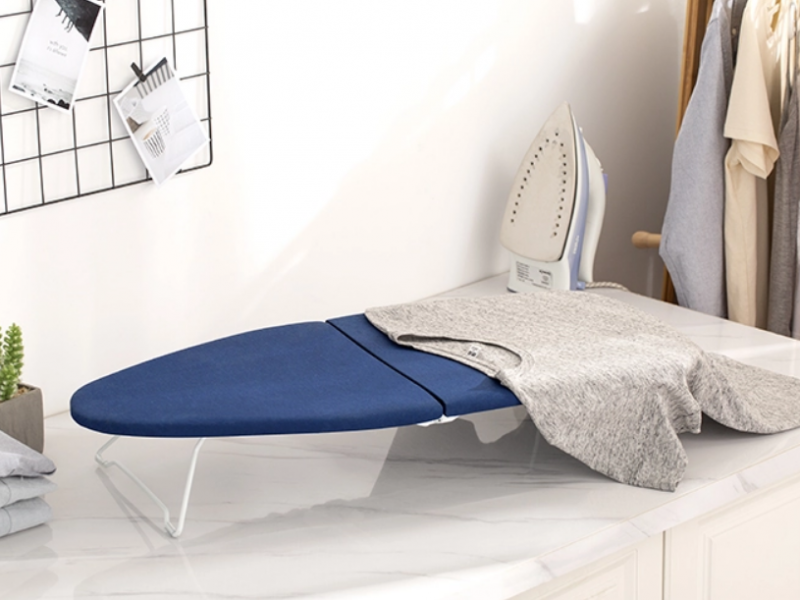 A tabletop ironing board is placed on a table or countertop so that ironing clothes will not damage the table. These iron boards have shorter legs and smaller boards, most include an ironing tray, and will fold up for storage. If you iron infrequently and live in a small space, such as a bachelor pad, this one is recommended.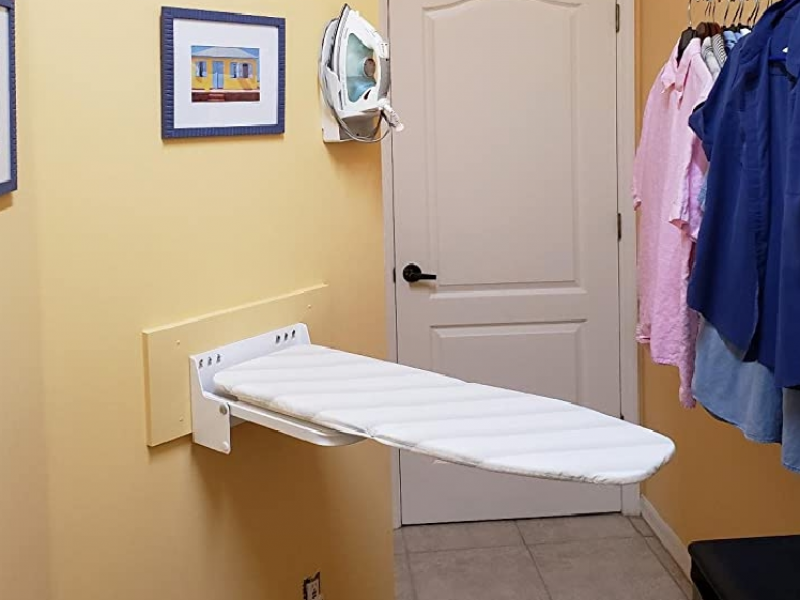 WALL MOUNTED IRONING BOARD.
A wall-mounted ironing board is an ironing board that is mounted on the wall and has no legs. The wall mount usually allows you to fold the panel away when not in use. This type is suitable for installation in a dedicated space, such as a laundry room or other room. This iron board is currently being used in most hotels, and in addition to home users, many of our project-based customers are also using it as a commercial ironing board.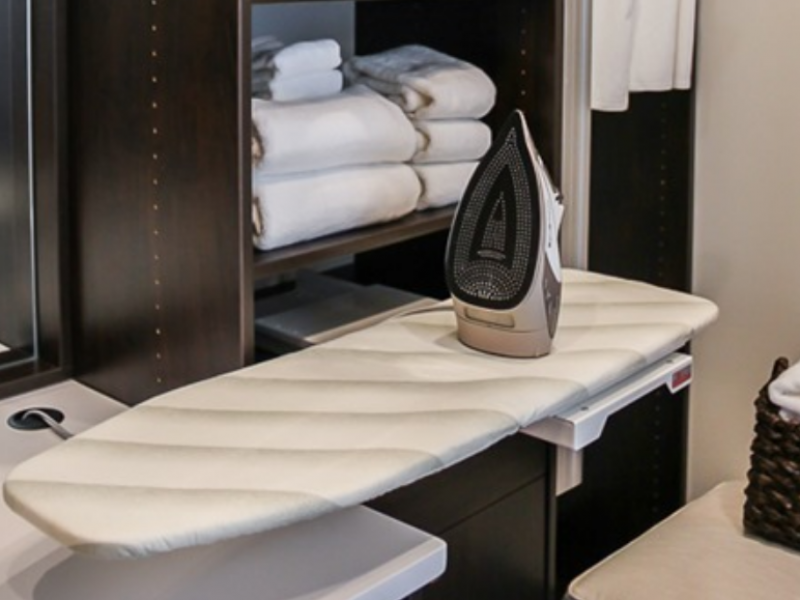 A built-in ironing board is another type of non-removable ironing board, sometime we call it closet ironing board. It is usually installed in a cabinet(it can be a ironing board cabinet), and some require mounting on the wall. When you open the cabinet door, you can pull it out and there is room in the cabinet for the iron and accessories. If for hotel use, you will no longer need to install the hotel ironing board hanger or ironing board holder.
How to Select Best Ironing Board and Supplier
If you are a dealer of ironing boards, how to grasp the quality and choose trusted hotel ironing board manufacturers and suppliers. The following guide may be useful to you when you wholesale ironing boards and look for best ironing board.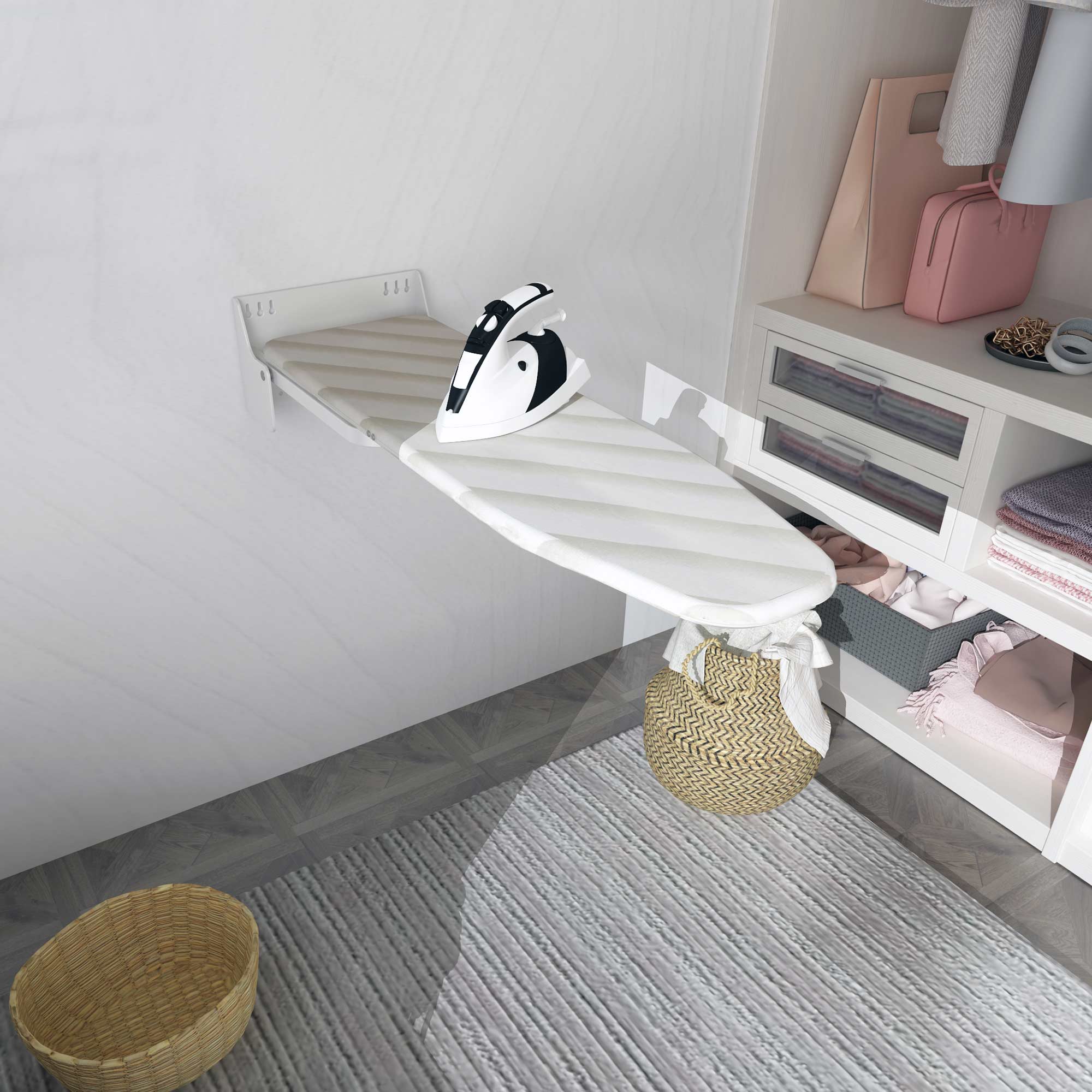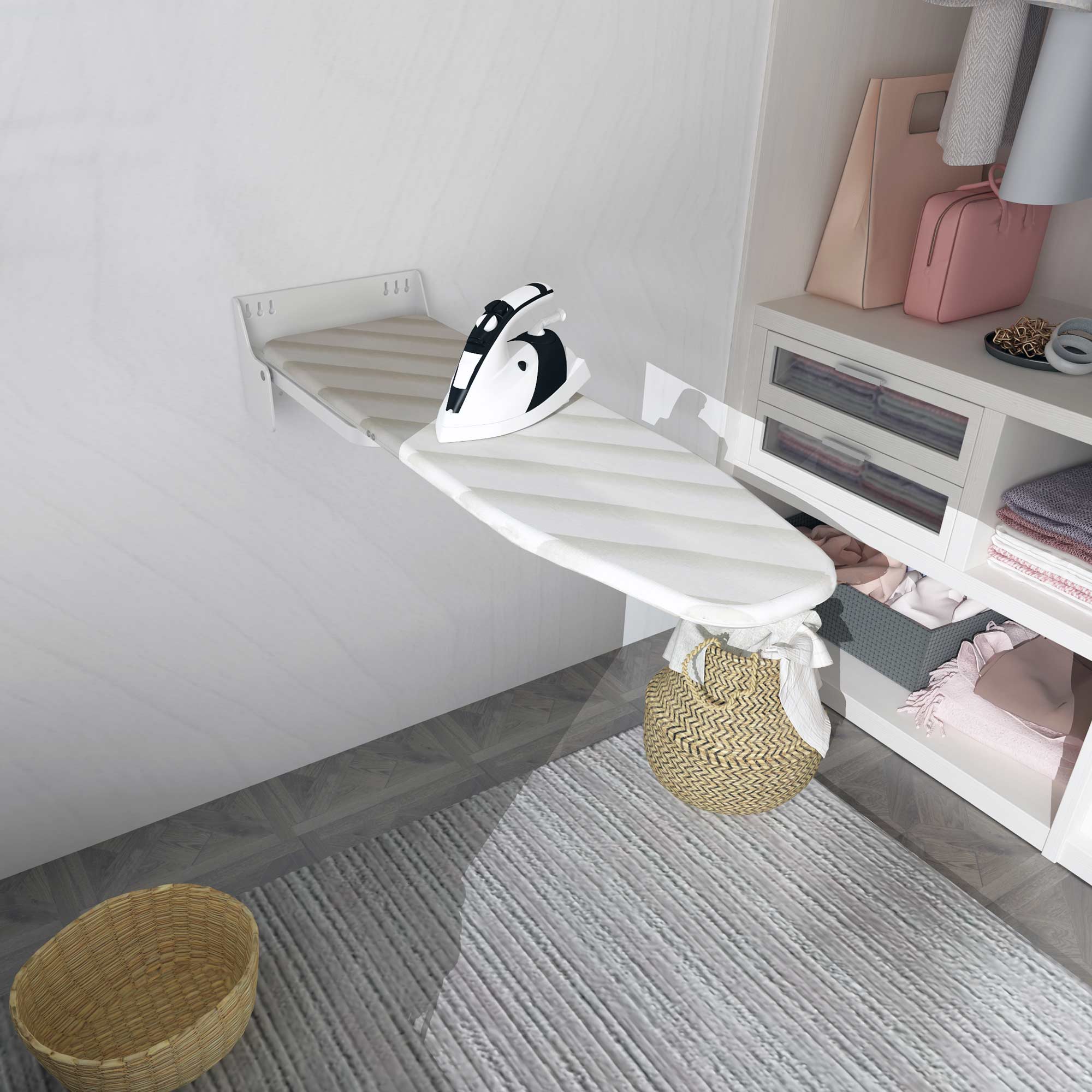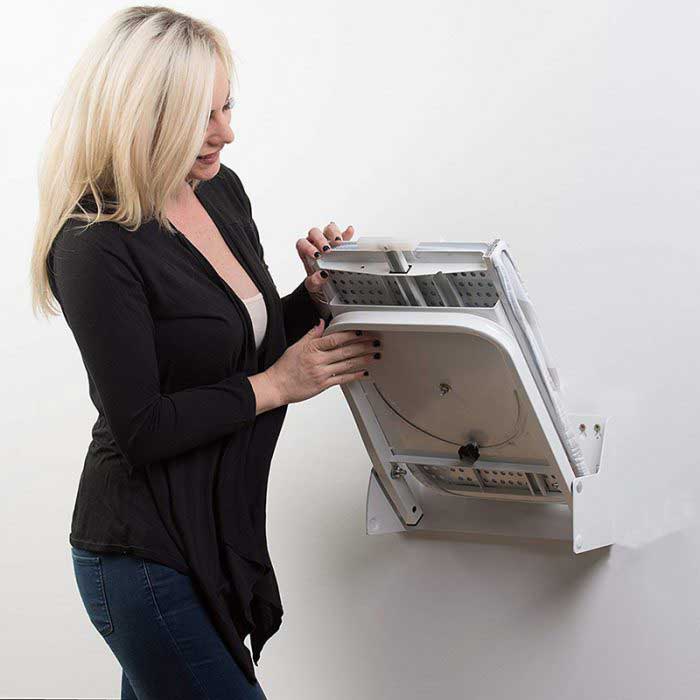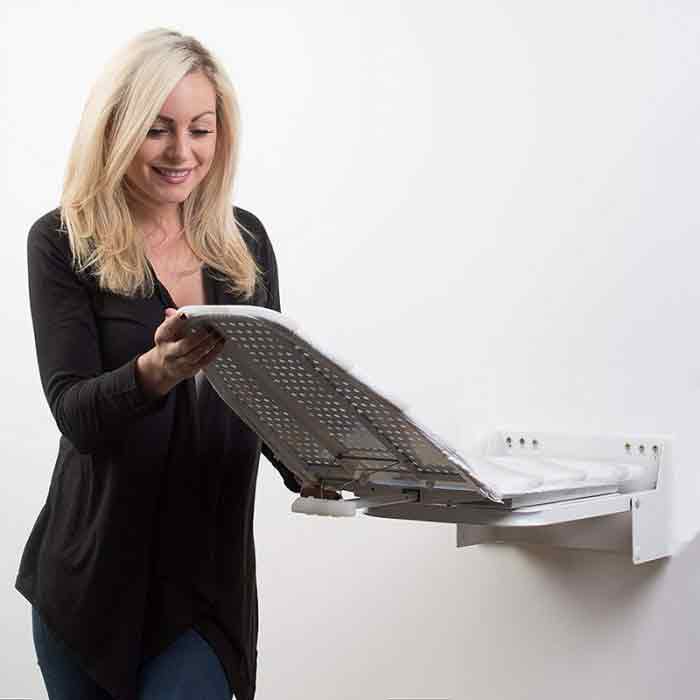 Welding Point
Now on the market there are ordinary spot welding and copper welding, the best is copper welding, it will be completely welded at the interface, spot welding will see the raised welding package, not beautiful, and welding is not complete, easy to fall off.
Ironing Board Cover
A good quality ironing board usually uses cotton cloth, if the customer has special needs, you can also choose the flame retardant ironing board mask. Flame retardant grade to meet the U.S. fire standards (UFAC Class 1 Cal TB 117, NFPA 260). And poor quality ironing board in order to increase the visual effect, often using bright patterns, this fabric in the ironing due to high temperature and water vapor, the color on the mask is likely to contaminate white clothing.
Board Material
Wooden board are easy to absorb water mold; plastic board often repeatedly high temperature ironing easy to crack, individual merchant use inferior raw materials, but also easy to produce toxic gases, seriously affect the health of the family; recommended by the grinding anti-rust treatment of carbon steel mesh, can effectively avoid the shortcomings of the above materials, safe, breathable, environmentally friendly.
Padding
Early ironing board using sponge as a layer pad, but the sponge repeatedly used, easy to break the powder, has been eliminated. The current market is commonly used knitted cotton as layer pad, but the layer pad is not the thicker the better, the best choice is to use the European standard 7 mm thick knitted cotton as ironing board pad, uniform density, save time and effort.
Baking Paint
A good ironing board not only pattern beautiful, size applicable, while in the baking paint with materials, but also to ensure that strong and durable, environmentally friendly. And some businesses use poor quality powder, easy to fall off the paint, dull luster; in addition to its high content of heavy metals, long-term contact with the skin easily lead to heavy metal poisoning.