Description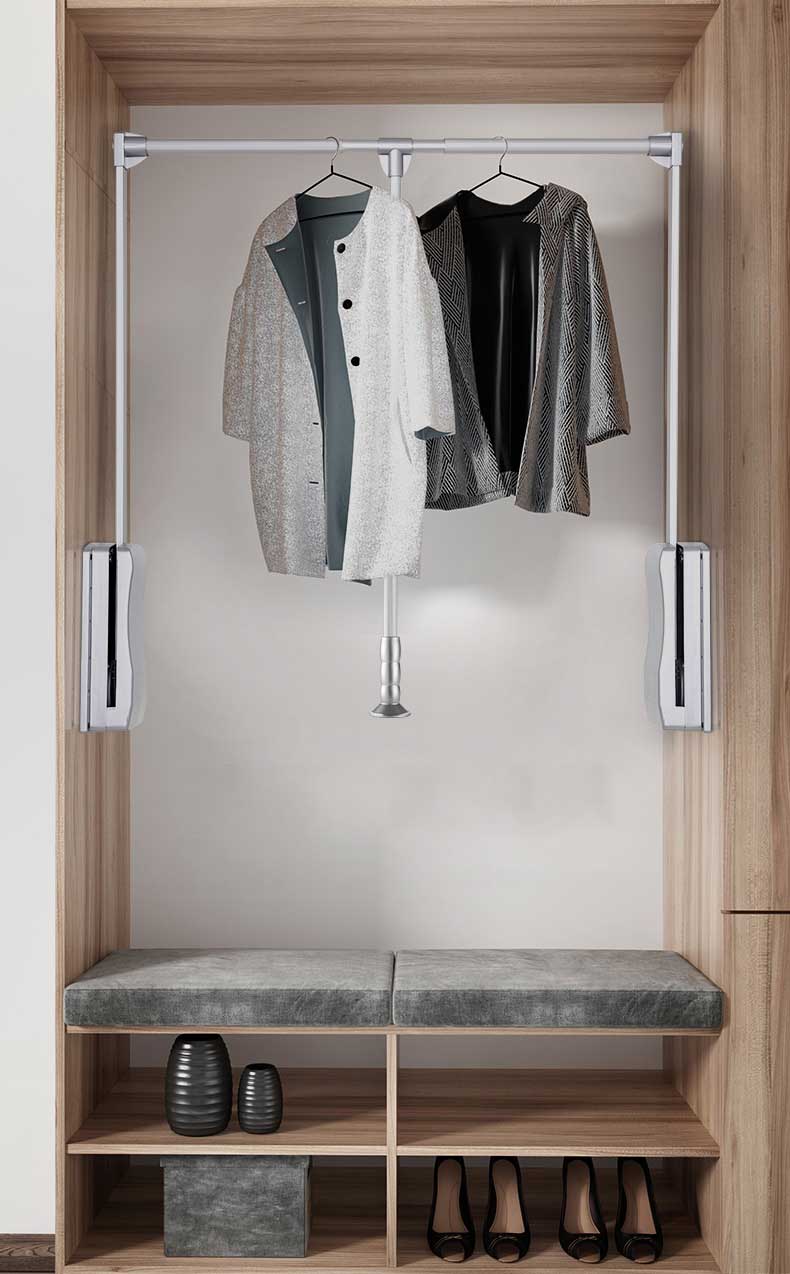 Wardrobe lift
Advantages of Wardrobe lift
Load capacity 10kg.

Adjustable width of the wardrobe:510-660mm/660-890mm/890-1210mm.

Ergonomic handle.

For screw fixing to side panels-fixing materials included.
Usage
The wardrobe lift is an innovative and extremely handy design for the wardrobe. Clothes can be hung higher up easily with a soft pull downrail, which make full use of the higher available space in the wardrobe. Ensure your wardrobe is exactly as you would like, fit in many wardrobe compositions.
Install our products
You only need to spend a few minutes and prepare some simple tools to install our products.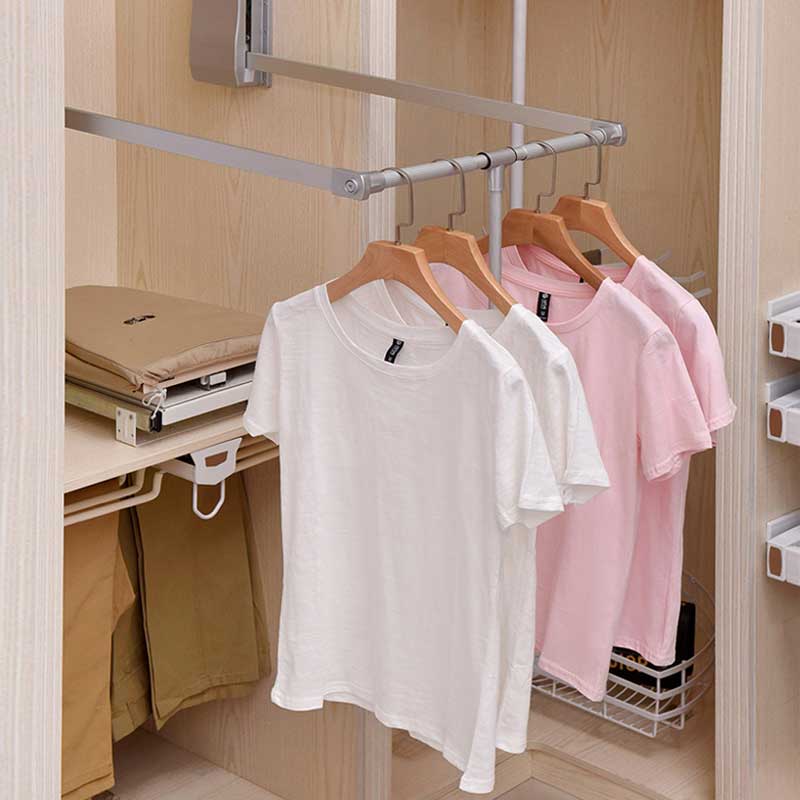 After installing our product, pull down the wardrobe lift to the lowest, and then hang your clothes on it.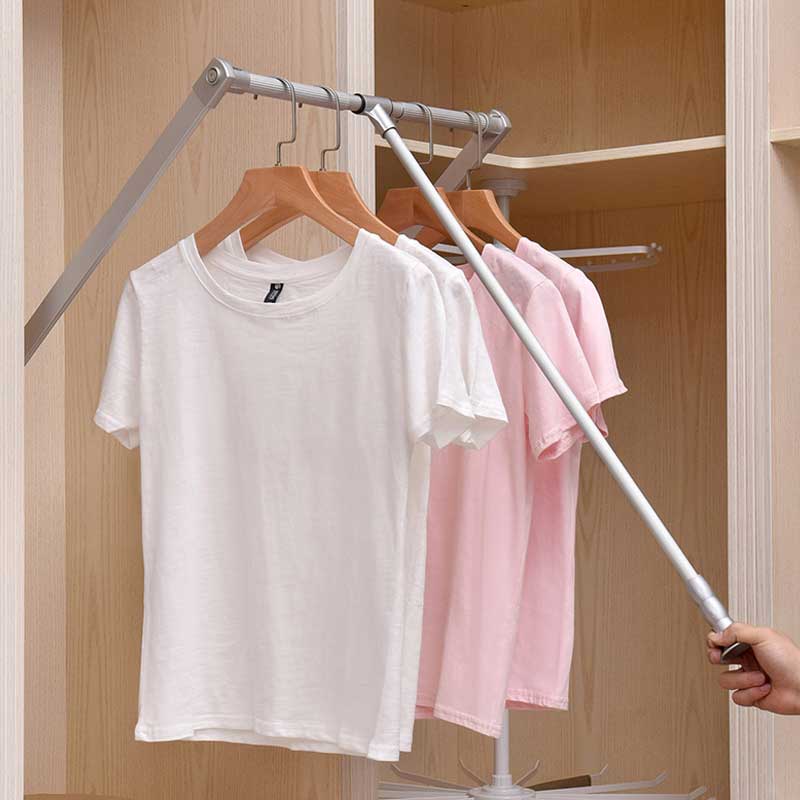 Then gently push the handle up.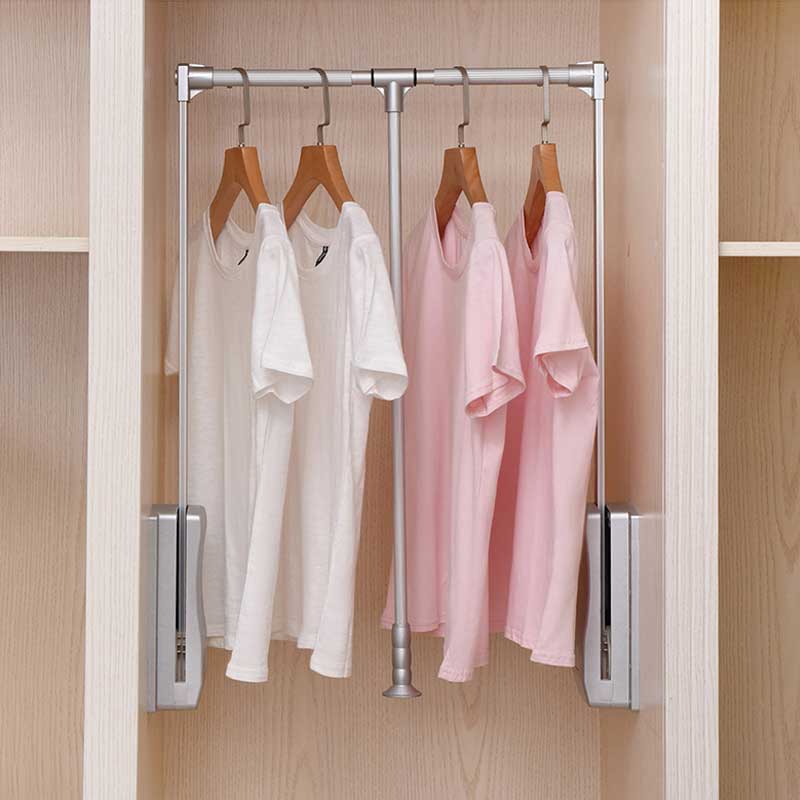 The wardrobe lifter will rise automatically, you only need to gently pull down the handle next time you use it.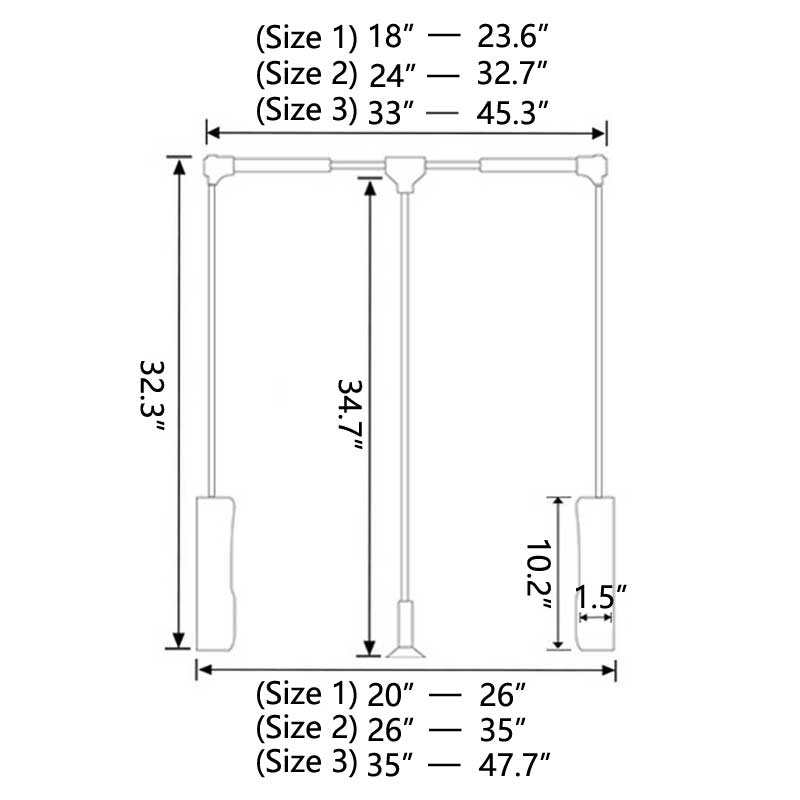 Aluminum closet rod with silver plastic housing

W:890 – 1210mm / W:35″ – 47-2/3″


W:660 – 890mm / W:26″ – 35″

W:510 – 660mm / W:20″ – 26″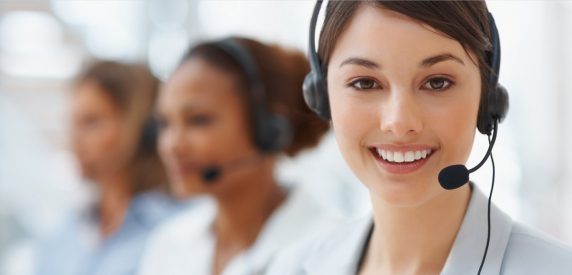 Let our team help you
We always implement the concept of "Better Life, Better Price". Great customer service is our #1 goal. If you need, you can leave your contact information and we will take the initiative to get in touch with you.