Height Adjustable Desk | Standing Desk
Venace Standing Desk Classification
With the development of information technology, people's work is more and more inseparable from the computer, but as people sit in office for a longer time, people gradually realize that sitting for a long time has brought many health problems, and it is not conducive to the improvement of work efficiency. People began to alternate work by sitting and standing, and gradually adjustable height desk appeared, and it has become a popular way of healthy working. In order to allow professional standing desk buyers to clearly understand our series of standing desks, we classify the products as follows. The electric sit stand desk is composed of frame, motor, control box, height adjustment panel and desktop. The motor and control box are the core of the electric sit stand desk, followed by the table leg. The mechanical parts of linear drive are all in the frames. The quality of electric sit stand desk mainly depends on the motor, control box and frame.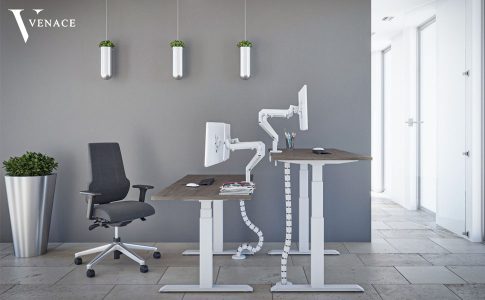 Classification

Description

Product

Sit to Stand Desk

Single motor, with 2 stages

Sit to Stand Desk AIO

Sit to Stand Desk (frame)

Height Adjustable Desk

Dual Motor, with 2 stages

Height Adjustable Desk (frame)

Height adjustable Desk Enhanced(frame)

Standing Desk

Dual Motor, with 3 stages

Standing Desk (frame)

Standing Desk Simplified (frame)

Standing Desk Enhanced (frame)

L Shaped Standing Desk (frame)

Double Standing Desk (frame)
1.Venace Sit Stand Desk Product Classification
Sit to Stand Desk series refers to the product with single motors,2 stages. Height Adjustable Desk series refers to the product with dual motors, 2 stages, and Standing Desk series refers to the product with 3 stages.
2.Description of Each Series
2.1 Sit to Stand Desk
This series product is a single motor with 2 stages and 2 columns. A single motor is connected to a mechanism that drives both legs up and down.
As it is driven by a single motor, the lifting speed is only 25mm/s with Max. load 81kg, and the range of tabletop is 1200X600mm, which is suitable for young people or those office staffs who work at home.
Considering the convenience of purchase and installation, The Sit to stand desk AIO products, tabletop and frame are integrated together, and nuts are embedded. After customers purchase, they only need to install and tighten the screws.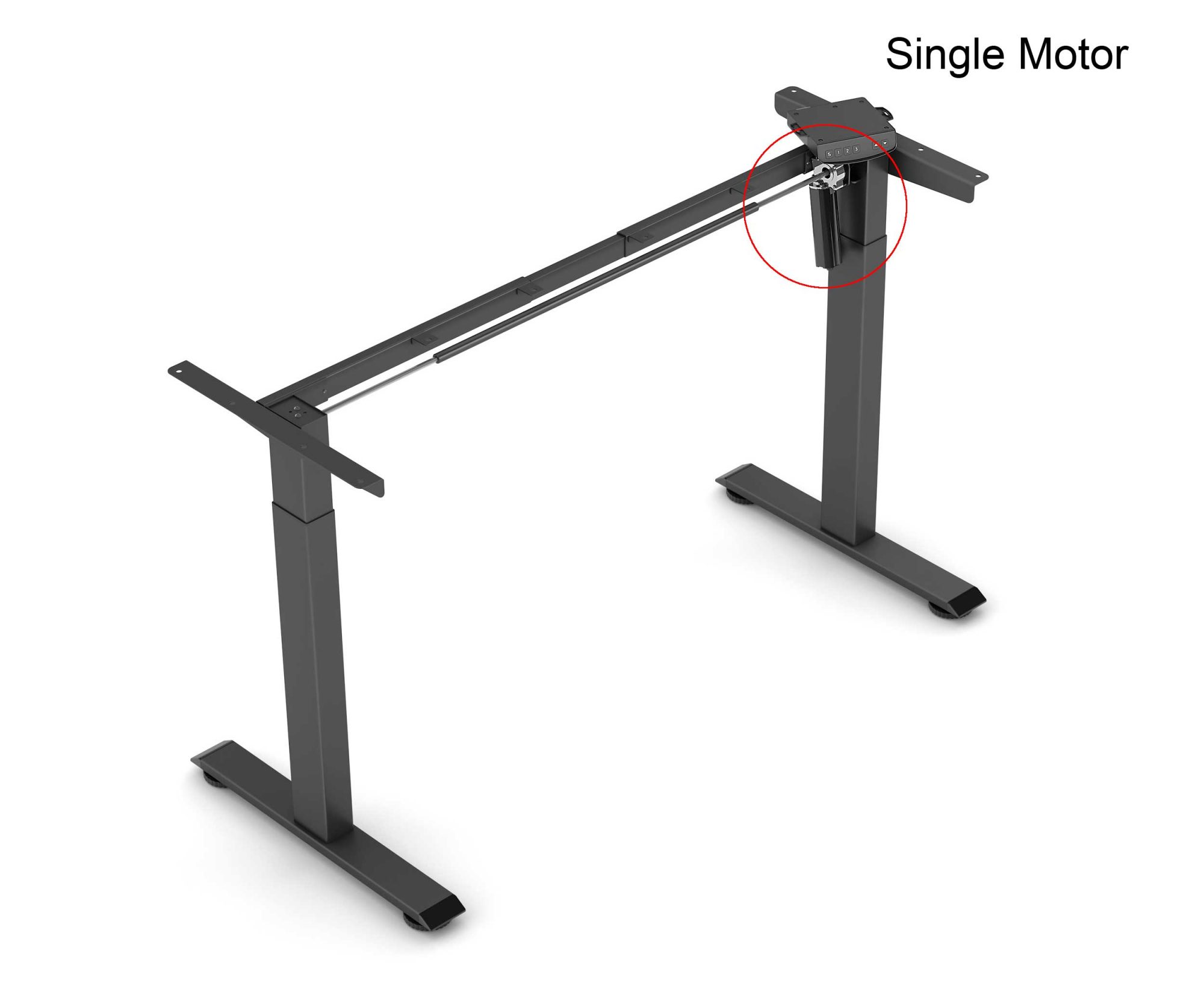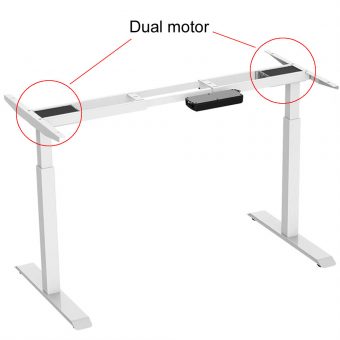 2.2 Height Adjustable Desk
The single motor product is relatively light in loading, and the table frame is of fixed size. To solve these two problems, we designed a dual-motor 2 stages product. Each leg is driven by a motor, the control box is connected to the motor, and the height adjustable desk can be raised or lowered through the control panel. The width of the frame is adjustable from 1100mm~1500mm, and it can be used for tabletop with width of 1200~1800mm, while the height is from 690mm~1190mm, which has a larger height range than single motor products.
2.3 Standing Desk
There is a great height gap depending on the country and race. For a larger group, we need a desk that is higher than the two stages desks and can hold more weight. Therefore, we designed the 3 stages standing desk. L shaped standing desk is driven by 3 motors, and double standing desk is driven by 4 motors.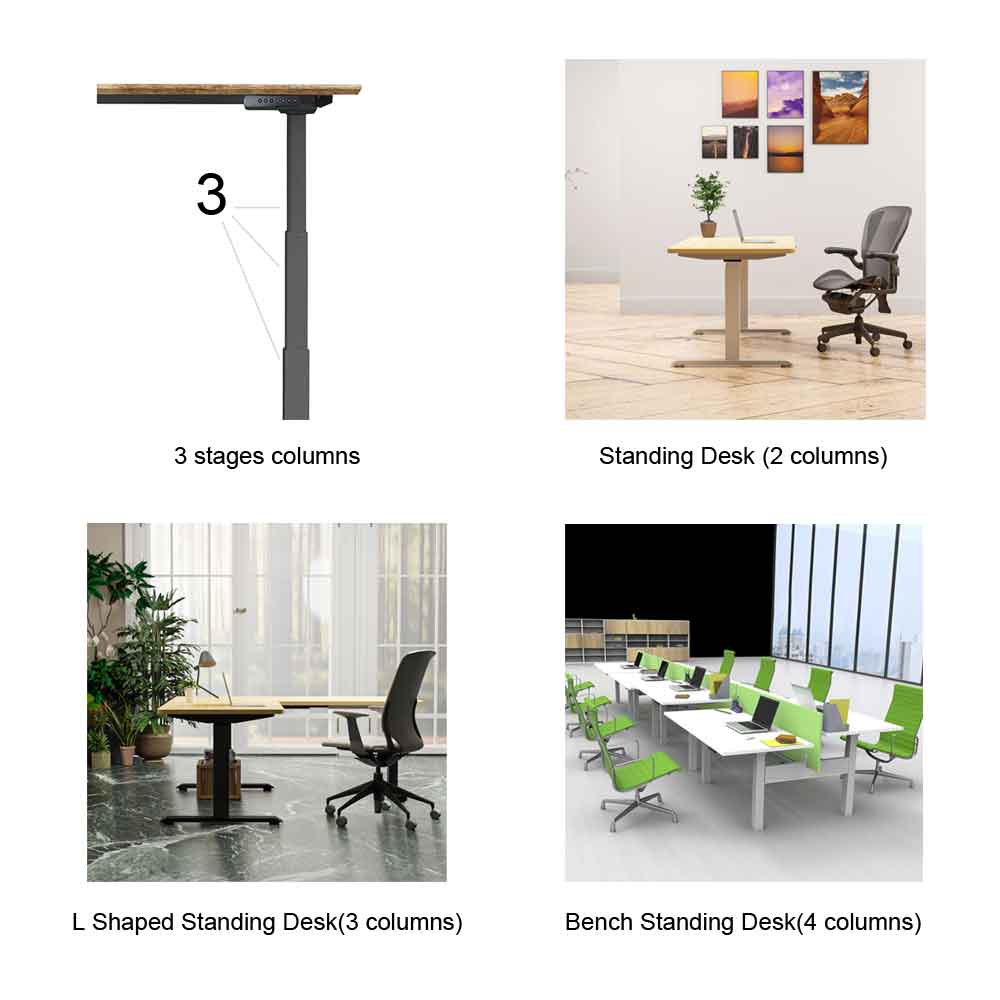 Venace | The Leading Supplier of Height-Adjustable Desks
High-Quality Adjustable Standing Desks for Your Workspace
We create a unique brand of standing desks to help with posture and activity in the office. Change the way you work and keep your mind and body busy with an adjustable standing desk from Venace.
Sitting at a desk in home office all day can lead to a wide range of issues, including carpal tunnel syndrome, back pain, and poor posture. And, without an opportunity to step away from your desk during the busy workday, you can set yourself up for experiencing any or all of those issues in the long run.
The good news is that there's a solution. With adjustable height standing desks, you can manipulate the desk so that it sits at a comfortable standing height. That allows you to work from your desk while standing up, getting in some exercise, and improving your posture throughout the day.
At Venace, we've created a high-quality adjustable standing desk that lets you get in some activity, improve your posture, and avoid joint pain. Rethink the way you work and stay more comfortable throughout the day with an adjustable smart desk.
Standing Desks That Are Crafted For Quality
Each one of our standing desks is made in such a way that you know you're receiving the best quality product. We've developed a proprietary quality control system so that we can ensure your desk is the best that it can be.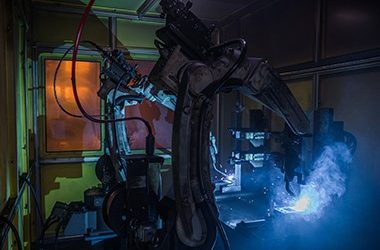 Accurate Cutting Technology
Automatic laser cutting is adopted, and new correction technology to ensure the accuracy of the steel pipes. With our smart desk, you receive products that are crafted from precise measurements and pieces so that it fits together perfectly.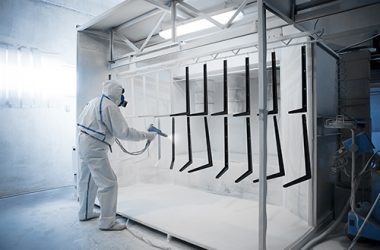 The pretreatment process adopts a new environmentally friendly non-toxic silane, which is the top environmental protection treatment process in the industry. The thickness of the surface coating is 50 ~ 80 μm, it is smooth, the friction resistance of the lifting column is small, and the lifting is stable.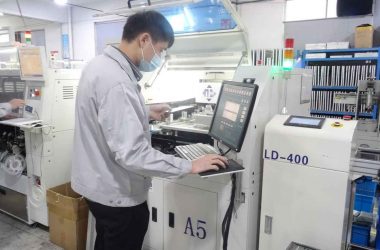 Accurately Calculated Measurements
Each one of our adjustable height smart desk undergoes automatic wall thickness measurement, an aging test, a life test, a load test, and a noise test of 48dB. It also undergoes a comprehensive test for special equipment support with vibration and abnormal sound detection to make sure everything is up to snuff.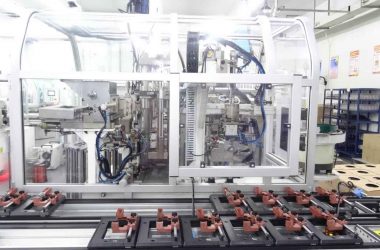 Our desk frames are laboratory tested at the CNAs standard laboratory. They each come with a 5-year warranty and a traceability system, meaning that each batch of incoming materials have barcode traceability, and the finished products are 100% detected by professional automatic detection equipment. Our entire system is ISO9001, making it a compliant QC test.
Standing Desks That Are Crafted For Quality
Change the way you work with a sturdy standing desk from a trusted height adjustable desk supplier and office furniture manufacturer. Our team has been providing businesses and professionals with standing desk solutions for decades, making us a superior choice for quality workspaces.
Browse our products and find the perfect standing desk for your needs today.