Ten Ideas To Modernize Your Outdated Kitchen
kitchens are among the most used and visited areas for most households. It's where we prepare our meals and conduct a lot of homely activities essential for our wellbeing. It's usually is tricky, unsafe, and tiresome to work in an outdated kitchen.
Kitchen remodeling and modernization come with myriad benefits, making it a completely worthwhile investment. A modernized kitchen can significantly minimize energy costs, promote safety and accessibility, enhance functionality, sustainability, your home value, look, touch, and comfort.
Clearly, modernizing your kitchen is exceptionally essential. However, full-scale kitchen remodeling is usually pricy, time-consuming, and demanding endeavor. It requires proper planning, more resources, labor, and time to execute.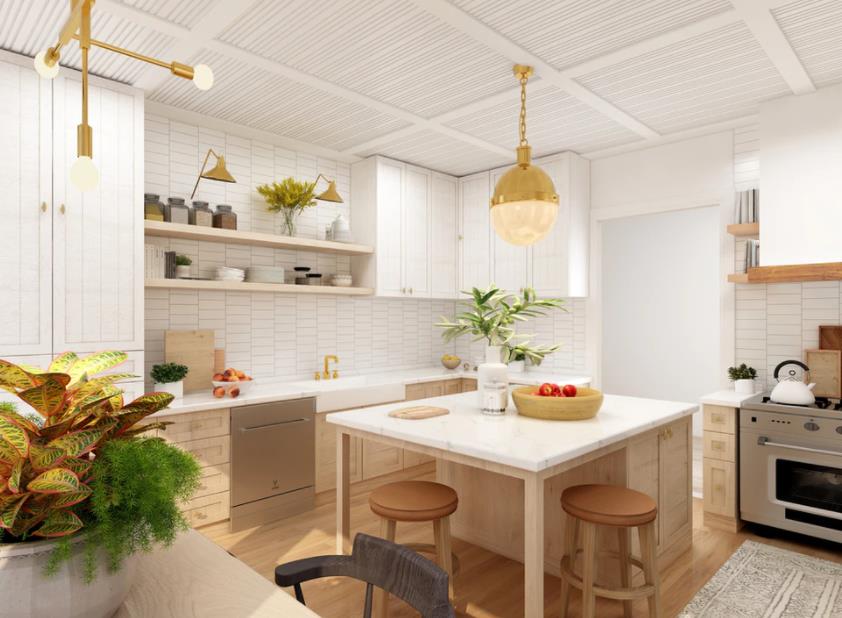 While it's an excellent idea, its expenses can make it an impractical task when you've limited funds and resources. The good news is there are other pocket-friendly yet effective ways you can modernize your kitchen without disrupting your family's everyday life and breaking the bank.
Please keep reading to discover the ten finest kitchen update ideas to make your cooking space modish, spacious, attractive, and full of buzz and touch.
Ten best ways to modernize your outdated kitchen
You don't need complete remodeling to make your kitchen up-to-date and more organized. Simple modifications and renovations can also do a marvelous job. Here are ten incredible ways to transform tour cooking space into a unique, convenient, and enjoyable place without overspending.
1. Paint walls
Most people wipe down their walls when they get dirty, which makes them look duller and older. Painting these walls can significantly improve your kitchen's appearance and buzz. Some of the best colors you can paint in your kitchen are blue, green, and grey.
Besides painting, you can consider wallpapering the walls with wallpaper that resonates with your kitchen's touch, kitchenware, or preference.
2. Update Kitchen cabinets
Cabinets are essential in the kitchen and can significantly define your cooking area. Cabinet replacement is usually daunting and costly. You can opt to paint them if they get old or damaged to brighten up your kitchen.
You can replace your cabinet door with glass doors or install shaker or maple wood cabinets for a more modern look.
3. Change hardware
You can improve your kitchen cabinets by simply swapping the older hardware with new, modern hardware. If your home is ancient, chances are your cabinets lack hardware at all. Installing or replacing those cabinet hinges, knobs, and handles with up-to-the-minute and stylish ones can change your general kitchen look.
Among the essential things to change in your cabinets are the drawer slides and hinges. If your drawers get stuck, make noise, or require more force to pull out, now it's the best time to change them. There are many types of drawer slides with varying installation requirements and use.
Some of the best drawer slides and hinges are soft-close cabinet hinges and self-close and soft-close drawer slides. They aid an easy and effortless opening of drawers and cabinet doors, making it easy to access items inside cabinets. You can also swap traditional cabinet hinges with the concealed hinges. Doing this reduces possible accidents caused by protruding hinges, hence improving kitchen safety and touch simultaneously.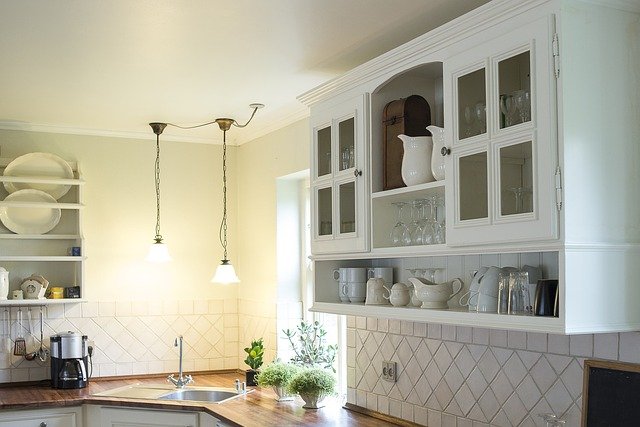 4. Upgrade countertops
Countertops significantly contribute to your general kitchen look. Upgrading your older countertops is among the best kitchen upgrade ideas for traditional, modern kitchens. Most traditional kitchens have cheap vinyl or tile and grout surfaces, which aren't very attractive like the newer options.
You can opt for one unique countertops surface option from the hundreds of variations available today. These include foam surfacing and the use of stones like marble or granite and heavy-duty options like bricks, tiles, and concretes.
5. Use energy-efficient appliances
Older kitchen appliances are a major contributor to the carbon footprint in your home. Using updated kitchen appliances saves energy and water use, reducing those massive monthly electric and water bills.
You can consider replacing the plumbing and drainage fixtures with more modern and practical tools.
6. Consider open shelving
Open shelves provide a great opportunity to improve your kitchen look and display your beautiful glassware, cookbooks, and bowls collection for everyone to admire. You can make them more elegant and appealing by including modeled or minimal brackets.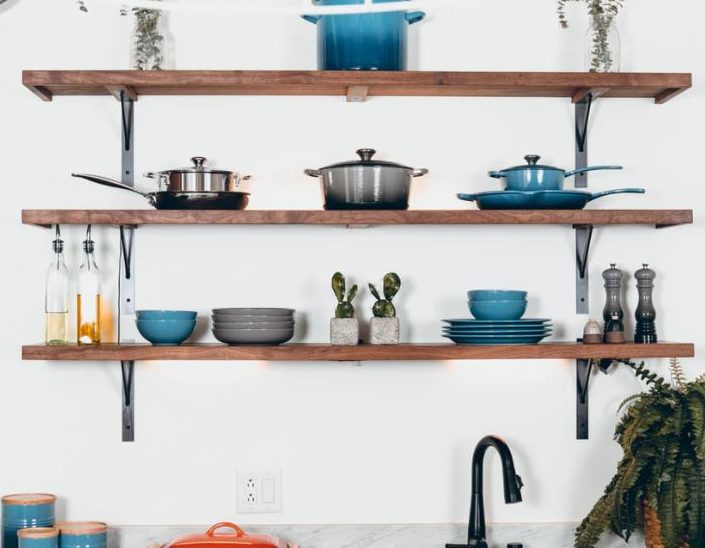 7. Include cabinet lighting
Dark cabinets can make your kitchen dull and older. Investing in creative and efficient lighting can brighten up your cooking space and cabinets. There are numerous lighting options for this purpose, including stick-on LED lights, pendant lighting, and more.
8. Rethink cabinet organization and space
An easily accessed and well-organized cabinets have a way of making a kitchen look spacious and modernized. If your cabinets are squeezed, you can decide to make more space by using turntables and advanced shelving inserts or dividers.
You can also purchase cabinet organizers, baskets, and racks to create more space and enhance the organization of items. Mountable racks are also excellent kitchen upgrade ideas when improving your kitchen space and accessibility.
Venace Intelligent Technology Inc. provides various modern kitchen accessories you can use to optimize kitchen space and improve its overall look and touch.
9. Include decorative elements
Although most people ignore this, decorating the kitchen can go a long way in modernizing your cooking space. You can add exquisite artwork, plants, and other embellishing items to elaborate your kitchen and make it stylish.
A flower vase, fruit basket, plant shelves, and hand-carved scrollwork are among the many options you can consider when decorating your kitchen.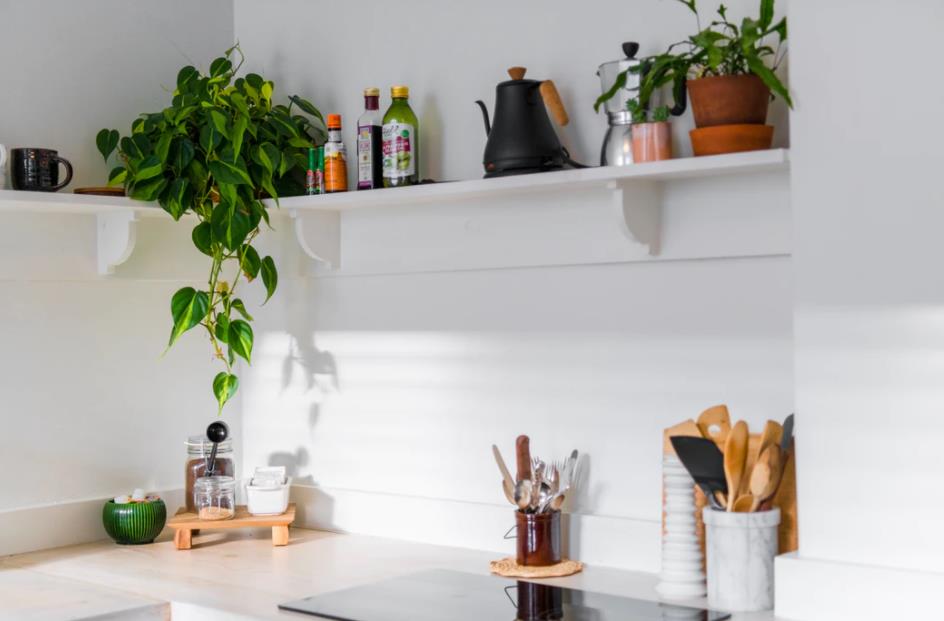 10. Add a sitting area for people
When we're at home, we usually spend most of our time in the kitchen with our family members. Some may be helping you cook, doing their homework, or simply chilling with you while preparing meals. Including a sitting area can enhance your kitchen's appeal and allow other people to help you or spend more time with you in the kitchen without feeling uncomfortable.
You should select a seating arrangement that suits your kitchen space and layout. You can make it more elaborate by adding seating that matches your kitchen cabinets/walls color and other furniture.
Conclusion
Modernizing your cooking space is the best way to improve your kitchen's functionality, sustainability, safety, efficiency, and overall look and feel. You don't have to fully remodel your kitchen to have the kitchen of your dreams.
The above ten kitchen upgrade ideas will help you optimally modernize your kitchen and have the cooking space you've always desired.