With the development of information technology, people's work is more and more inseparable from the computer, but as people sit in office for a longer time, people gradually realize that sitting for a long time has brought many health problems, and it is not conducive to the improvement of work efficiency. People began to alternate work by sitting and standing, and gradually adjustable sit to desk appeared, and it has become a popular way of healthy working.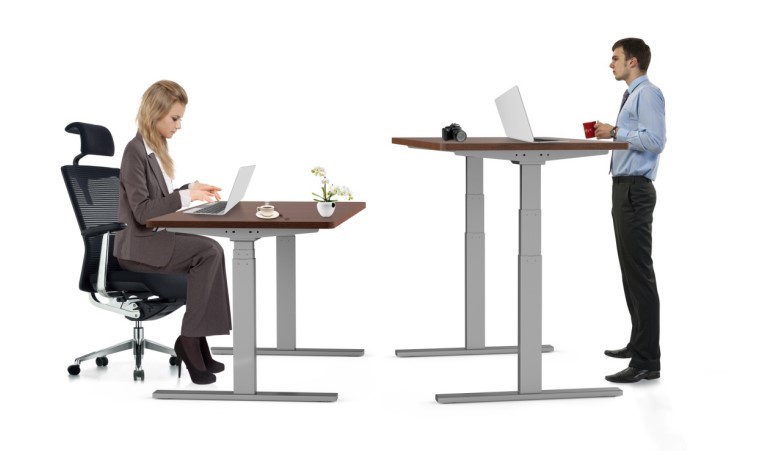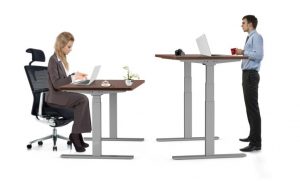 The electric sit stand desk is composed of frame, motor, control box, height adjustment panel and desktop. The motor and control box are the core of the electric sit stand desk, followed by the table leg. The mechanical parts of linear drive are all in the frames. The quality of electric sit stand desk mainly depends on the motor, control box and frame.

Classification of electric sit stand desk.
There is no standardization for the classification of electric sit stand desk. Each manufacture has its own standards. The classification of Venace Intelligent technology is classified according to the number of stages, the number of columns and the number of motors.
Eg. Standing Desk
3 stages 2 column dual motor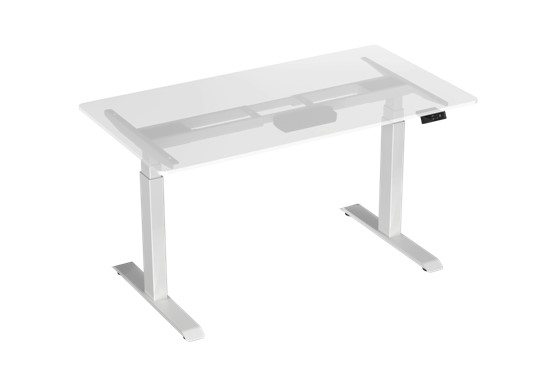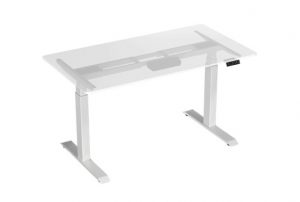 1.stages
The sit stand desk has 2 stages and 3 stages. Venace named 2 stages as height adjustable desk, in order to difference , 3 stages as standing desk.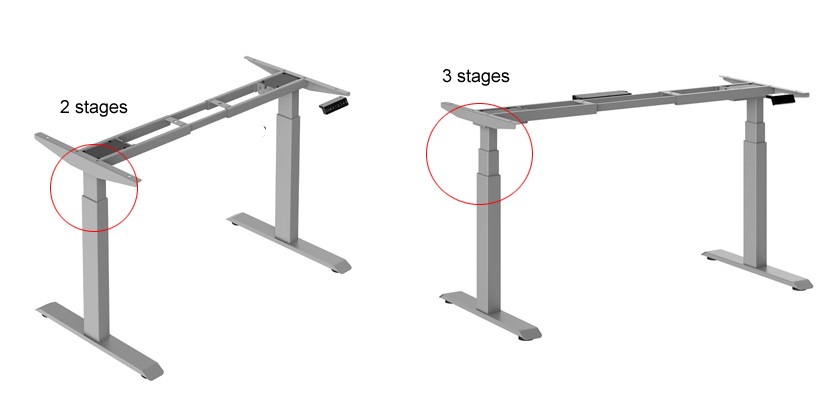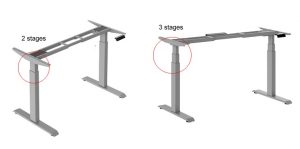 3 stages' have a longer stroke than 2 stages', such as Venace height adjustable desk
The Min. height is 690mm, the Max. height is 1190mm and the stroke is 500mm, while the Standing Desk with 3 stages has Min. height 600mm, Max. Height 1290mm and the stoke is 690mm.

2.number of columns
The column divided into 2 ,3 and 4 columns according to the number of legs. 2 columns desk for personal use, 3 columns
usually used as a personal workstation, 4 columns as a working group.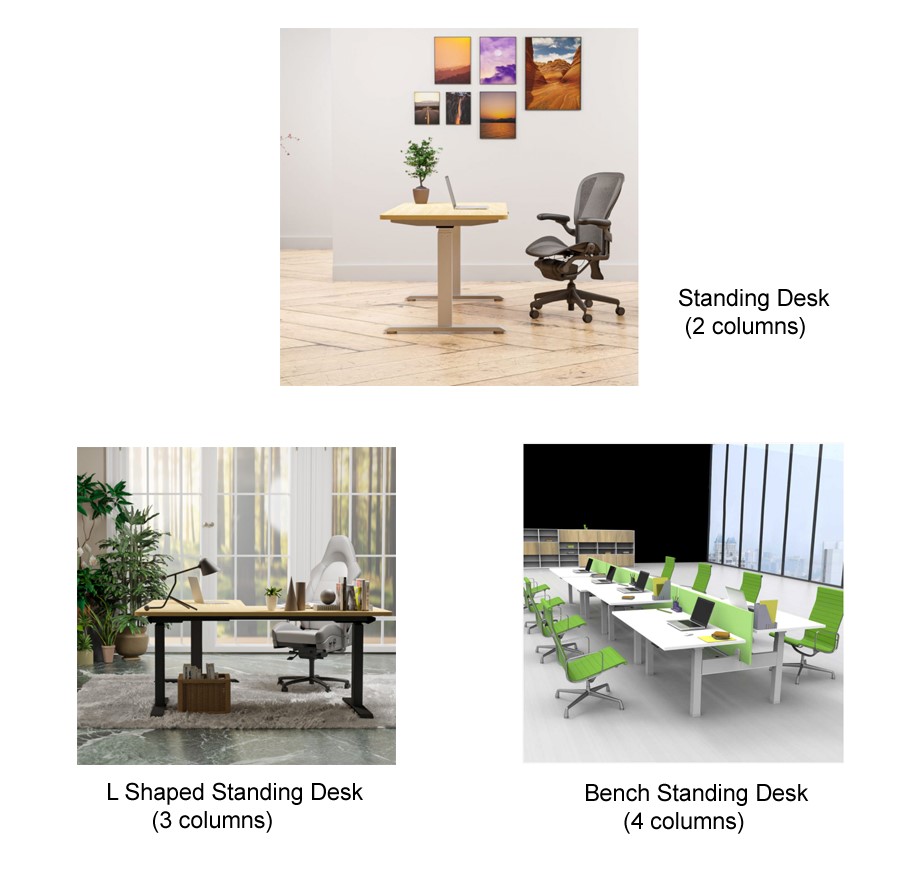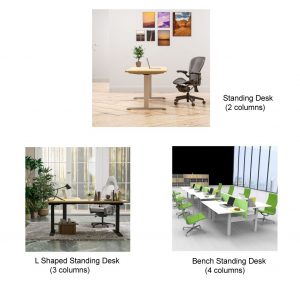 3.number of motors
The motor directly drives the mechanical part to adjust the height of standing desk, so the number of motors is mainly related to the total cost of the product.
Single motor drive
A single motor is connected with a mechanical device to drive the legs up and down.
For example: sit to stand desk
Dual motor drive
Each column is driven by a motor. The control box is connected with the motor, and the standing desk is controlled to up or down through the control panel.

single motor
dual motor
For example: standing desk
Multi motor drive
L shape standing desk and batch standing desk are driven by 3 motors and 4 motors respectively.


L Shaped Standing Desk
Bench Standing Desk