Are you looking to stock folding, pull out ironing boards in your retail outlet? Many people prefer wall mounted foldable ironing boards that are small and can easily be folded away when not in use, especially if they live in a small apartment.
Foldable ironing boards can be mounted inside wardrobes, cabinets, walls, or shelving units and can be easily pulled out. This article will look at the benefits of stocking folding pull out ironing boards in your retail store.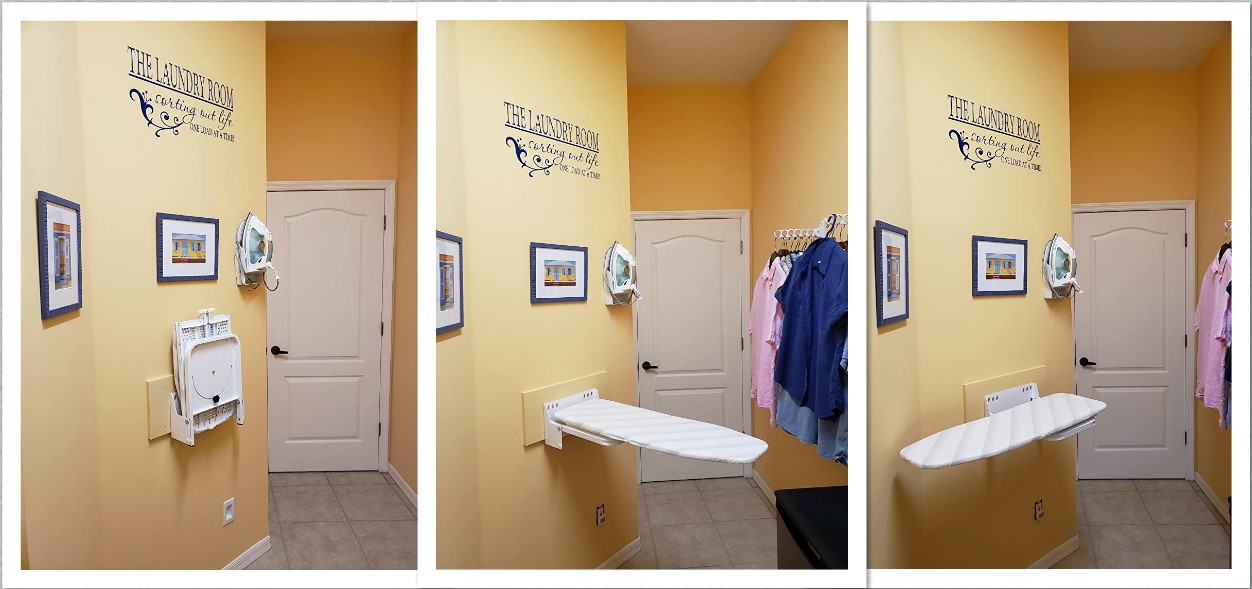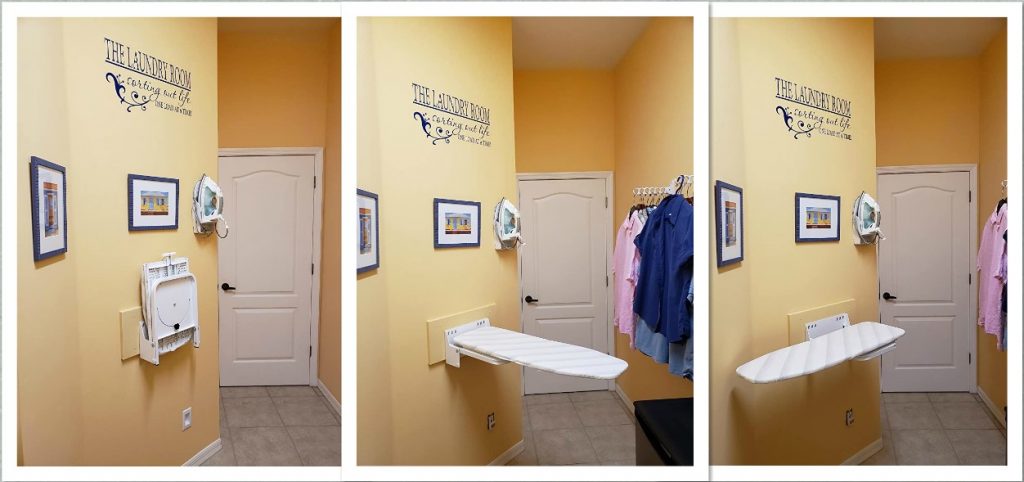 Things to consider before stocking a foldable wall mounted ironing board
Foldable, wall mounted ironing boards can be fixed to the wall. They can also be kept neatly folded away, saving space when not in use. These types of ironing boards have become popular in recent times due to limited living spaces available in modern homes.
If you're planning to stock a wall mounted folding ironing board in your store; there are many things that you may first like to consider to ensure you've chosen a good quality ironing board.
The Ironing board frame
Look for an ironing board with a robust frame, as this will make it longer-lasting. Many ironing boards have been coated with a rust-resistant finish to make them durable. Choosing a foldable iron board with a solid frame will give you an edge over your competitors.
The ironing board cover
Customers will be searching for an ironing board with a cover that's smooth and makes ironing easier. The best foldable ironing board covers come with thick padding and are heat resistant and have a reflective surface so that heat is easily transferred from the iron to the clothing.
Your customers will also be considering their homes décor when choosing an ironing board. Covers are available in many different colors and styles to suit different tastes. If you stock a wall mounted foldable ironing board with a neutral colored cover, it is more likely to appeal to a broader audience.
The wall mounts
There are different types of wall-mounted ironing boards on the market. These include foldable wall-mounted designs or ironing boards that can be mounted inside a cabinet. Some ironing boards even come with their own draw or cupboard.
Whichever type of foldable wall mounted ironing board you choose to stock, you should ensure that it's easy to install. It also needs to come with all the necessary hardware to allow your customers to mount the board to their wall. Consumers won't want to buy a product that seems complicated or difficult to install. It's therefore wise to carefully consider which type of ironing board to stock in your shop.
Allow customers to test the ironing boards
It would be a good idea to install some wall mounted ironing boards in your shop as this will allow customers to test the product before they buy. It's proven that people are more likely to buy a product that they can test and try out beforehand. They will be able to see that the board is of good quality and that it works well.
You'll also be able to demonstrate to your customers how the board is folded and installed. Consumers are likely to be looking for an ironing board that's durable, long-lasting, and easy to use. They'll need a board with a thick padding cover that allows the ironing process to be smooth and simple. This will make ironing feel like less of a chore.
The benefits of wall mounted foldable iron boards
Folding pull out ironing boards are suitable for modern apartments. These types of boards can be fixed inside a closet. Many homeowners have also started using wall mounted ironing boards in larger rooms as well. This means that they don't need to worry about having an extra-long electrical cord or extension for the power outlet.
Mounted pull out ironing boards are safer for homes with children. They need to be fixed at a height that's out of the reach of the children. These boards are also very user-friendly, they are simple to use, and it only takes a few seconds to unfold the board for use. This is very useful for people who have a busy lifestyle.
Cabinet pull out ironing boards are a popular choice as they are great value for money.
Foldable ironing boards by Venace
If you're a professional buyer who's looking for a good quality foldable ironing board, or a wall-mounted iron board, you may like to consider stocking Venace's products. Venace has a selection of wall-mounted, cabinet, and draw ironing boards, which are likely to be very popular with your customers. Take a look at the following ironing boards.
A versatile design that rotates to 180 degrees on both sides for the perfect ironing position.

Comes with all the necessary hardware needed for installation

Has a robust rust-resistant metal frame

Durable and long-lasting.

The board folds twice and can be stored flat against the wall.

Space-saving design

Includes removable cotton cover, which is easy to clean and heat resistant.
· Space-saving; folds flat against the wall while not in use.
· Made from good quality steel
· Easy to install using a frame which can be screwed to the wall.
· It has a single click release mechanism, making it easy to set up.
· Stable and secure.
· Comes with a removable heat-resistant cover that has been manufactured using cotton.
· Folding design, allows it to be installed inside a drawer.
· Can be hidden from sight inside a draw or cabinet
· saves space.
· Straightforward to install and use.
· Comes with adjustable slide rails, which allow the ironing board to be pulled out of the draw smoothly and quietly.
· Can be installed inside a cabinet.
· Hidden away when not in use, saving space.
· Board rotates 180 degrees to the left and right-hand sides. This allows you to create the perfect ironing position.
· Comes with a light-colored, cotton cover that is removable and easy to clean.
· Heat resistant cover helps the heat to be transferred effectively from the iron to clothing
Conclusion
As you can see, Venace manufactures high-quality foldable ironing boards that are versatile and functional. The boards come with attractive covers in neutral colors to fit in with any style of décor.
Deciding to stock foldable ironing boards that have been designed and manufactured by Venace will give you the edge over your competitors and may be the best decision you've ever made.