Use these 5 Zones to Plan an Efficient Kitchen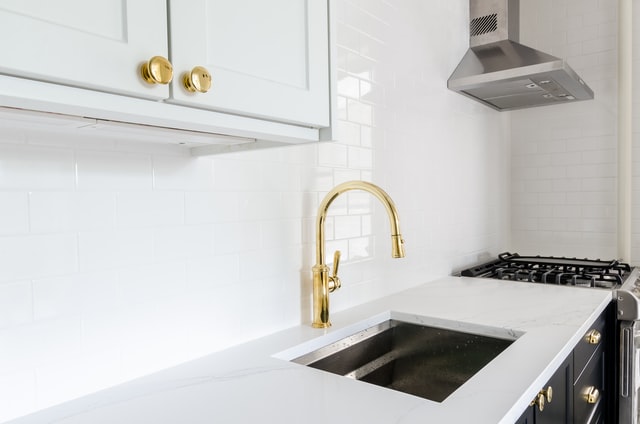 Picture this: you wake up with the sun shining in your eyes. You get up, open the windows, and welcome the chill morning breeze. As you go down from your bedroom, you pass by the multiple frames showing your family's smiling faces. You feel all giddy, peaceful, and happy. That is until you reach that overcrowded kitchen of yours, and suddenly it's just a stressful morning.
That scenario is definitely not a great way to start your day. When things are messy and movement space is limited, you will most likely feel overwhelmed and anxious. But, similarly, neatness can make you feel calm and safe. The reason behind this is that the human brain processes the information it takes from its environment.
With that said, we need to have an organized and efficient kitchen. To add, this is where we start our day. The kitchen is where we cook our breakfast and where our families get together before heading out for the day.
So, stop worrying because we are here to tell you the five ways you can build an effective and organized kitchen.
ESTABLISH YOUR STATIONS
An efficient kitchen follows a well-thought-out game plan. We all know that when it comes to preparing meals, there is a lot of the hustle and bustle going around. Rushing from one counter to another, grabbing an ingredient on the left and another one on the right, bending down to the oven – this is a situation we are all too familiar with and it is always a guaranteed mess afterward.
To avoid this, establishing stations is a must. Your stations are catered to your preference, but the most common system includes only five, namely the cleaning station, preparation station, cooking station, food storage station, and non-food storage station. Making use of these creates an organized system in your kitchen. Everything that you need for a particular step is already in one location. You no longer need to rummage in your kitchen.
ORGANIZE YOUR MATERIALS
Establishing stations is not enough. You must ensure that each station is equipped with all the necessary materials you need. This means that your trash bin, cleaning rugs, dishwasher, and sink are in close vicinity of each other. Knives, cutting boards, and bowls must be complete in your preparation station while your pots and pans are in your cooking area. Lastly, segregate your snacks and utensils into their proper placements.
MANAGE YOUR KITCHEN STORAGE
There are materials that we use on an everyday basis, and there are those that we don't. Given that, we must organize our storage based on these. Everyday materials such as spices and other ingredients must be easily accessible but not displeasing to the eye.
This pull-down spice rack by Venace is an excellent solution for the job. It has a large capacity, easy to use, minimalist to the eye, and does not take up a lot of space. Venice Intelligent Technology Inc. actually manufactures a wide variety of household products that not only solves our problems but are also neat, simple, unique, and affordable. You can definitely find the perfect pantry for your "special occasion only" plates here!
KEEP IT CLUTTER-FREE
This is the golden rule to keeping a clean and organized kitchen. Your kitchen counters must be spotless and bare. Even if all your kitchenware and ingredients are correctly arranged but laid out in the open, your kitchen will still appear crowded. Moreover, keeping your workplace free of clutter will create more space for movement and, in turn, maximize your cooking workflow. Just make sure to store your unused materials and appliances in cabinets that you can still easily access.
CHOOSE THE RIGHT KITCHENWARE
Ensuring that your appliances match the aesthetic of your kitchen is essential. You would not want a clash of colors because that can be distracting and give the illusion of a crowded kitchen. The safest options for kitchen materials and appliances are colored black, white, or steel. These are neutral designs and versatile enough to fit any kitchen aesthetic. Visit Venace's websites for products like this!
Just by following these five easy steps, you are guaranteed to have the kitchen of your dreams. No more messy mornings and hasty movements. Put on some sweet tunes and enjoy a pleasant kitchen experience!