7 Smart Storage Ideas For Pots And Pans
There is no doubt that the kitchen is one of the most essential parts of your house. As much as having a kitchen is important, it is also important to have plenty of storage options in it. You will have to store pots, pans and other utensils in the kitchen. But how can you store them in the kitchen with limited space or even if you have plenty of space? We have some nifty ideas for pots and pans storage. Nowadays, you can find modernized organizers and storage systems that can help you store the utensils effectively. Read on to know more.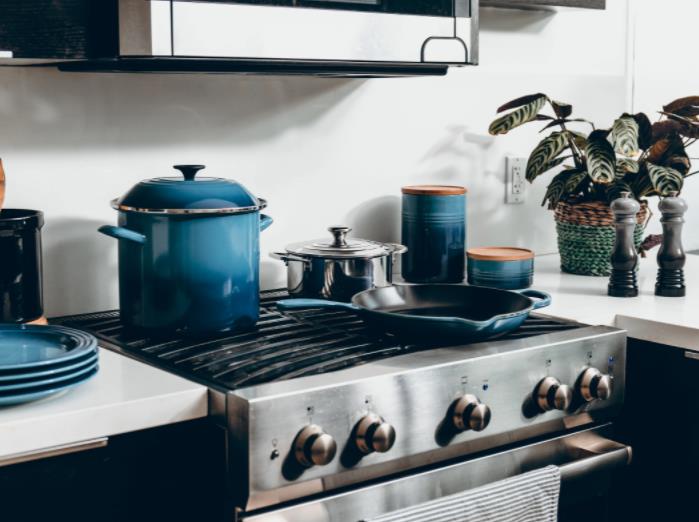 7 places for pots and pans storage
If you are looking for amazing ideas on how to store the pans as well as the pots of your kitchen, then you are at the right place. You cannot simply keep these utensils on your countertop or anywhere. That can make your kitchen look messy. Keeping them in a properly organized way not only looks great but it also makes them easier for you to find out. To provide you some of the best ideas for a storage place in the kitchen, here are the 7 nifty places that you can store your utensils:
1. Overhead Hanging Storage
The overhead organizer can be a great idea. These organizers mainly hang from the ceiling and you can keep the pans that you use on daily basis. This will help you to reach them faster and much more easily. You don't have to ransack the entire cabinet to find out these utensils that you use daily. These organizers hanging from the ceiling comes in different styles and designs. Sometimes it is an overhead vertical rack and sometimes it can be a stylish overhead space that can be placed on your kitchen island.
2. Drawers Below Countertop
The kitchen countertop is an essential part of the kitchen and almost every house has it. But you can utilize the space below this countertop to design some drawers for keeping the pans and pots in an organized way. You can design some deep drawers as well as some shallow ones or you can even design one with partitions to keep little things organized. It will be easier for you to store as well as retrieve the larger pans and pots if you have roll-out drawers. You can look for some great pots and pans cabinet organizers to go perfectly with your drawer.
3. Corner Cabinets
Sometimes the corners of the kitchen cabinets go unused. People feel that it is a complete waste of space in the kitchen as you cannot put a lot of things there. But that is not true. Nowadays, specialized and modernized cabinet organizers are available in the market that you can use in these corner cabinets. One of the best organizers that you can use here is Lazy Susan which is a rotating tray that you can place at the corner. Generally, it comes with a two-tiered shelf that you can rotate to easily get what you are looking for. You don't have to bring everything down just to find one item that you need. In fact, you can also find some useful blind corner organizers to place in this area. These organizers are extremely efficient and functional.
4. Wall Storage Space
Now, the wall above the countertop is a free canvas for you. It is up to you that what type of storage option you will want here. Either you can choose closed wall cabinets or you can even choose an open kitchen cupboard or shelf. Some people like to keep it both by customizing it according to their own needs. While some of them can be closed, some can remain as an open shelf to access some of the pans and pots easily.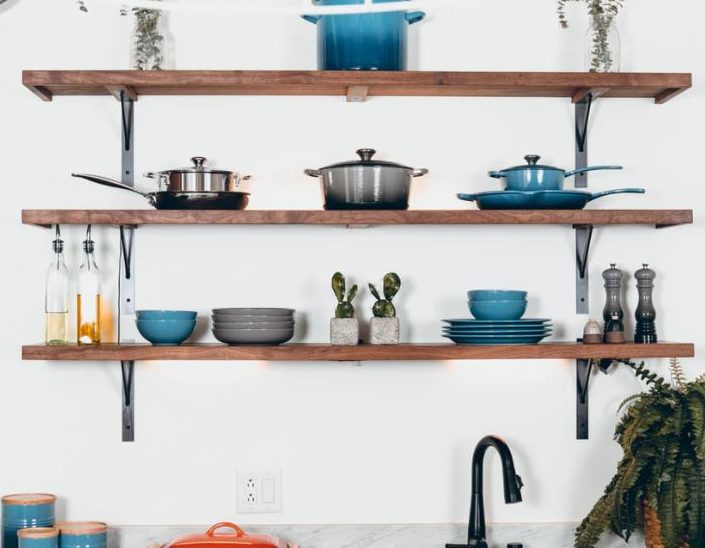 5. Under the Kitchen Island
Having a kitchen island can be quite helpful. This is an extra space for you to prepare for the meal before you cook. You can even have your meal here. But one thing that you can use this island for is storage. The space on top of your kitchen island is mainly used for prepping and eating. But what can you do with space under the island? You can turn it into a closed cabinet or an open shelf that can serve as a perfect storage place where you can store the pots, pans as well as all other smaller kitchen utensils.
6. Standing Kitchen Shelf Or Organizer
Do you have extra space on your kitchen floor that is not used or taken up? Then, you can use one of the free-standing kitchen shelf organizers or cabinets to store your pans and pots. This can serve you as an extra kitchen utensil organizer except for the ones above or below your countertop or the kitchen island. This place can be anywhere in the kitchen. You can keep the extra utensils that you rarely or occasionally use on this shelf. You can even keep the fragile items safely here as this shelf will not be used often.
7. Under the Wall Cabinet/Cupboard
One of the most unused spaces in the area just beneath the wall cabinet. You can use this space by installing some hanging racks with hooks. You can hang the cups that you daily use or even the smaller pans and pots that you have to use daily. Hanging them below the wall cabinet or cupboard can give you easy access to these utensils while keeping them perfectly organized. You can either buy these hanging racks or even create some on your own with DIY project ideas.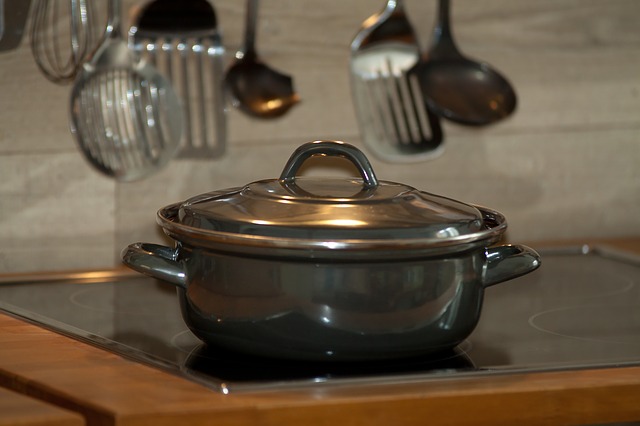 Conclusion
These are the best 7 places that you can use for storing the pots, pans, and other utensils along with other essentials of your kitchen. Having some of the best and most efficient pots and pans cabinet organizers can help you to keep these utensils in the most organized way. This can help you to utilize all the nooks and corners of your kitchen in the right way while keeping the kitchen clean and mess-free. Try out these nifty places to store the kitchen utensils now!