Cabinet hardware fittings includes functional hardware and decorative hardware. When selecting hardware for the kitchen, we should consider if it's being resistant to corrosion, rust, and breakage.
General Types of Cabinets Hardware
First, we'll introduce 5 types of hardware and accessories in the market. This is solely for consumers to reference, compare, and choose.
(1) Hinges:
Given the frequent opening and closing of kitchen doors, the quality of door hinges becomes crucial. But, only a few hinges meet the necessary quality requirements of kitchen cabinets. When choosing hinges for the cabinet doors, there is lots of things to think about, such as weight, angle, and quality of the hinges.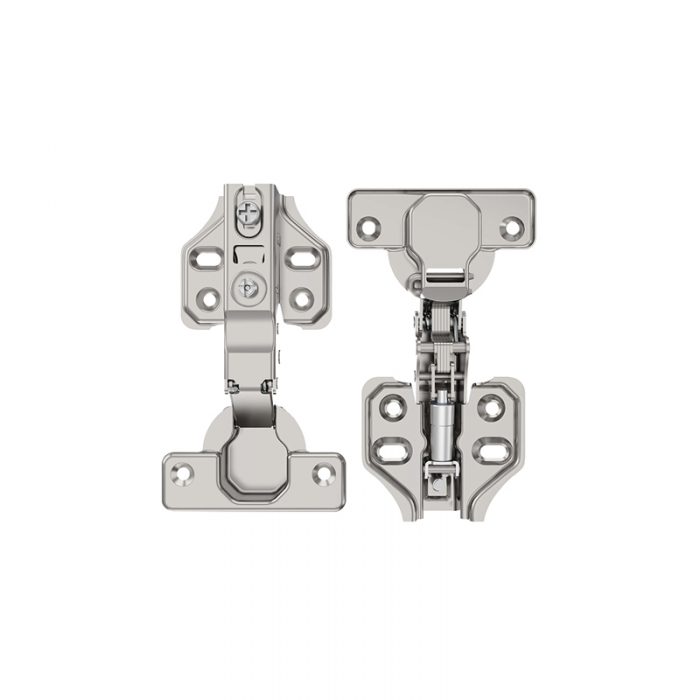 (2) Drawer Slides:
Drawer slides represent an important aspect of cabinet hardware, nearly as crucial as hinges. However, the quality of drawer slides is uneven. The differences lie in materials, principles, structures, equipment, and production processes, but not in appearance and usage.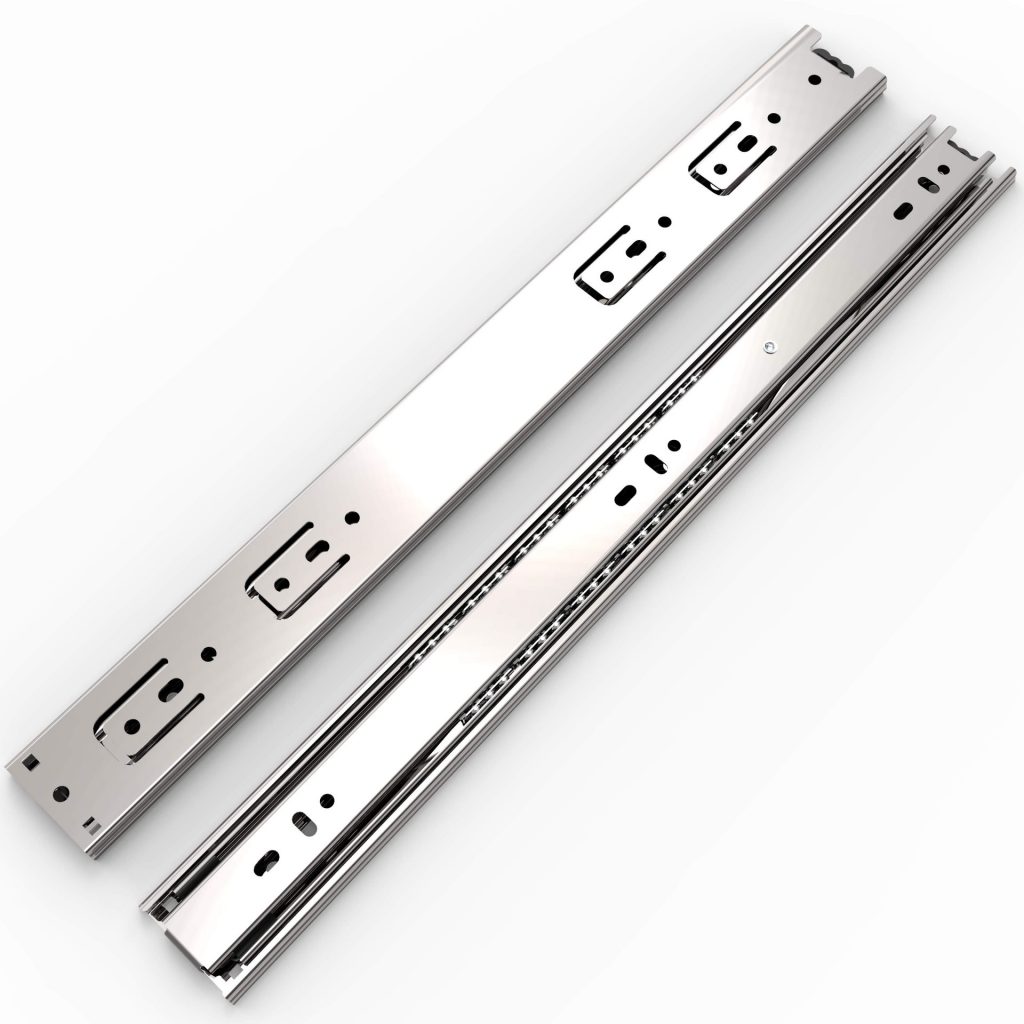 (3) Toe Kicks:
Many consumers would overlook the importance of toe kicks. If the ground is excessively moist, it can lead to swelling and mold.
Toe kicks has two types: wooden and matte metal. Manufacturers of wooden toe kicks usually utilize leftover scraps from cabinet production, resulting in lower costs. However, being close to the ground, wooden materials tend to absorb water, leading moisture to affect the entire cabinet.
(4) Pull-out Baskets:
We use items in the kitchen frequently when we are cooking. Therefore, organizing a good order in such a space is a challenge for many families. By using pull-out baskets, we can have more ample storage space and keep our items in order.
(5) Stainless Steel Hardware for Kitchen Cabinets:
Steel drawers and knife and fork trays play an important role in the kitchen cabinet.
Developed countries such as Germany, the United States, and Japan widely use them in their kitchen cabinet companies. Observing the cabinet's exterior is crucial, but pulling out each drawer is equally important. The use of steel drawers and knife and fork tray combinations also means higher product costs. Conversely, the use of wooden drawers indicates lower costs.
Steps to Choose Cabinets Hardware
Step One: Determining the main component dimensions
Kitchen cabinets occupy a significant space, requiring careful consideration of their dimensions before organization.
The height of the countertop should allow reaching the bottom of the sink while standing. Excessive height can tire shoulders, while lower heights can cause back discomfort.
We can divide counter tops into high and low levels, with high dimensions around 890-910 millimeters.
For high dimensions, the space from the countertop to the base of the lower cabinet is 700 millimeters. And for low dimensions, it's 600 millimeters.
The countertop and stove width should be 510 millimeters, no less than 460 millimeters. For larger spaces, 600 millimeters is acceptable.
Step Two: Determining the primary component materials
The material for panels includes stainless steel, engineered stone, natural marble, synthetic resin, and aluminum. Among them, stainless steel and engineered stone are the market's mainstream. Professionals in the field believe these materials have little performance difference. Homeowners can choose based on their preferences.
Step Three: Determining the kitchen design style
A "warm" kitchen emphasizes a family atmosphere, allowing family members to talk with each other. Nowadays, face-to-face setups and semi-open dining areas becomes a new trend. The designers are focus on enhancing family communication and create a pleasant family atmosphere. Housewives attending to meal preparation can converse with family members awaiting their meals, an unparalleled joy.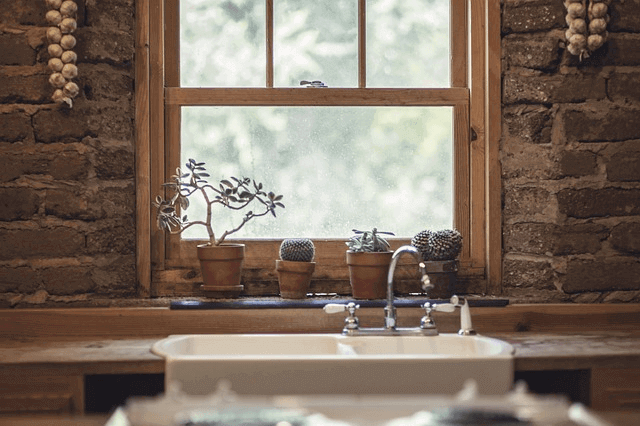 The "convenient" kitchen stresses convenient storage and access. So, high-function storage space is a must-have design feature.
The "systematic" kitchen design type and setup significantly determine the appearance of a kitchen.
Step Four: Determining the arrangement of kitchen furniture
Once the kitchen design is complete, the next step involves arranging the furniture. Besides typical tables, chairs, and cabinets, kitchen lighting is crucial. Modern kitchen lighting has evolved to emphasize brightness and hierarchy in lighting, integrating artistry. The layout of kitchen lighting has great impact to our visual health, activity safety, and work efficiency.
The Importance of Cabinet Doors
Enhancing space utilization:
Usually, we re-plan spaces according to our actual needs. Cabinet doors help us a lot in making space more efficient. With it, we can organize our space more rationally.
Making space versatile:
Wall cabinet doors can alter space, expand or reduce it, allowing for multiple combinations.
Ensuring privacy:
Wall cabinet doors play a vital role in protecting privacy in changing rooms or bathrooms.
Adding interest to movement lines:
The movement of partitions leads to shifts in behavior, almost resembling a stage curtain at times.
Concealing disorder: Wall cabinet doors are an ideal choice to cover spaces without occupying room. We should consider the transparency of different materials for various areas.
When selecting a particular wall cabinet door, salespeople often inquire about the renovation status of your home. If the floor renovation isn't complete, it's crucial to ensure the original floor in the house is level. If there's a significant difference, it might require the expertise of a mason to level it.
In conclusion, cabinets involve many aspects. Aside from the main panels and counter tops, seemingly inconspicuous small items are crucial. Generally, we divide hardware fittings into functional fittings and decorative fittings. Functional fittings include hinges, slides, supports, and baskets, while decorative fittings encompass kitchen lights, handles, etc.
We use hinges in every cabinet. It plays a significant part of the cabinet's hardware fittings.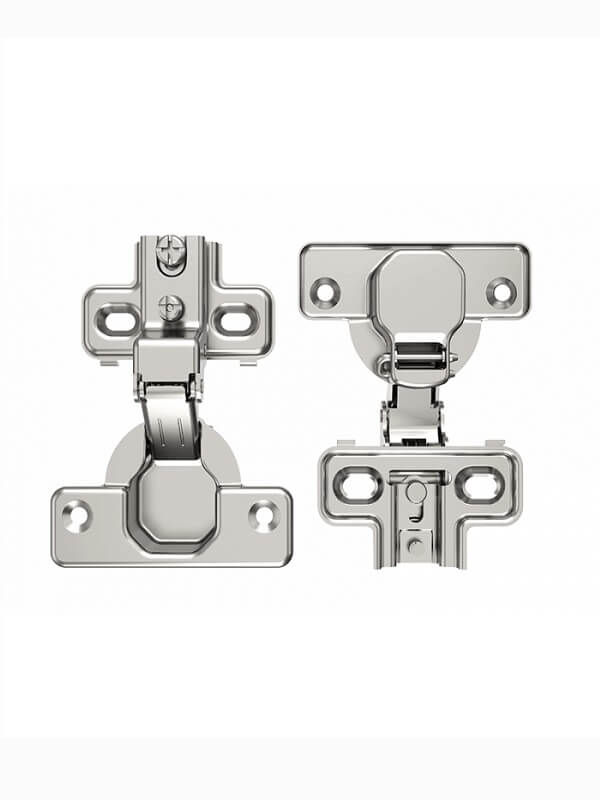 Good hinges need to pass tests, have good load-bearing capacity, provide smooth and silent opening and closing. Poor load-bearing capacity in hinges can easily lead to door deformation or loosening. For instance, Venace's hinges are smooth, and silent, with a cushioning effect, effectively protecting the door.
Similar to hinges, we use slides in cabinets commonly.
Good slides have excellent load-bearing capacity, low resistance, smooth operation, and prevent drawers from becoming loose.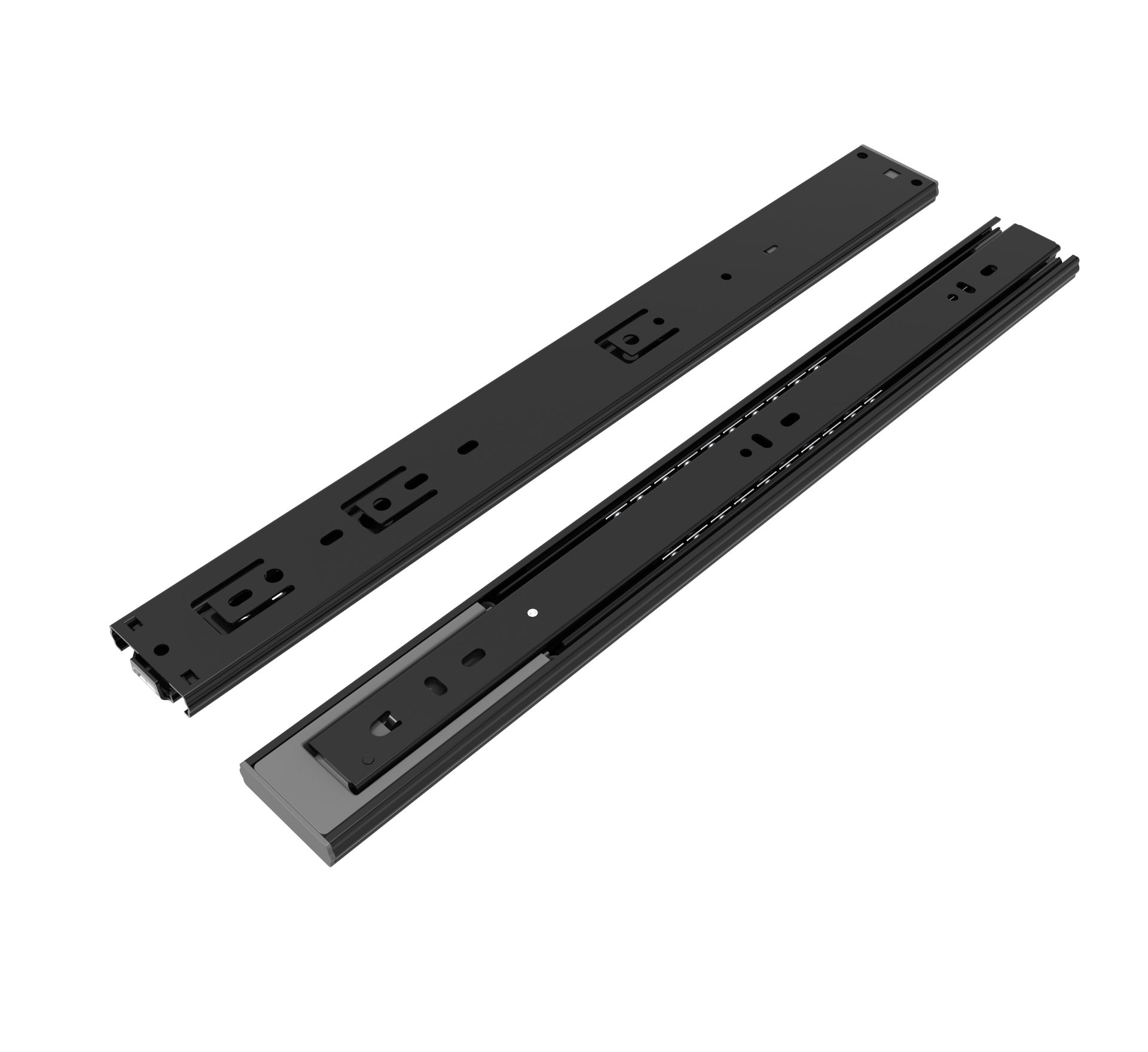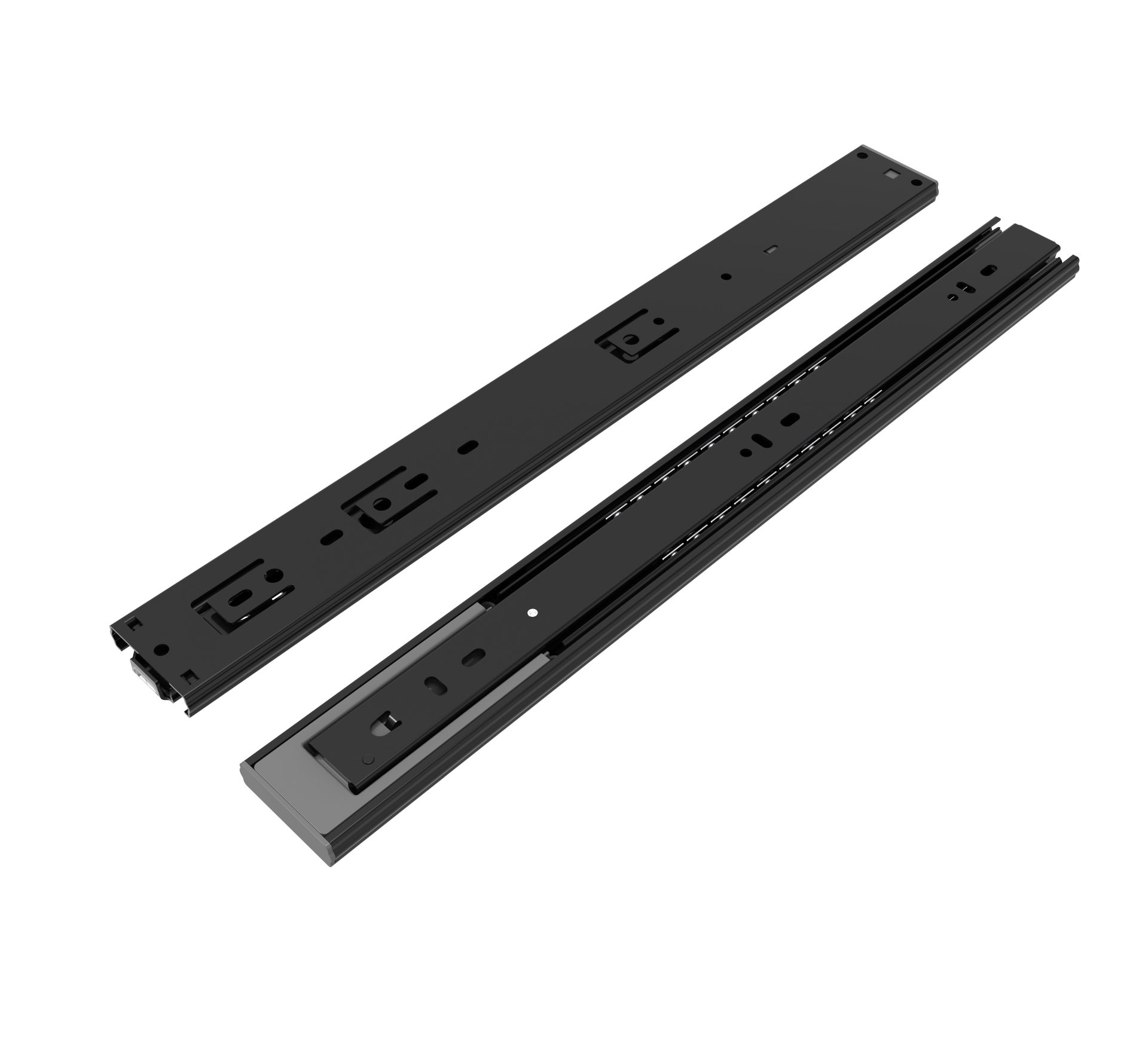 With a gentle push by hand, the drawer closes smoothly, featuring cushioning, silence, and more agility. Meanwhile, the bottom-mounted slides occupied less space, offering more storage for drawers and making cleaning easier.
Supports:
Wall cabinet doors can use hinges or supports for upward door opening. A good pressure device can reduce the sensation of weight when opening the door. And it offers cushioning for better door protection.