How to Buy Used Kitchen Cabinets and Save Money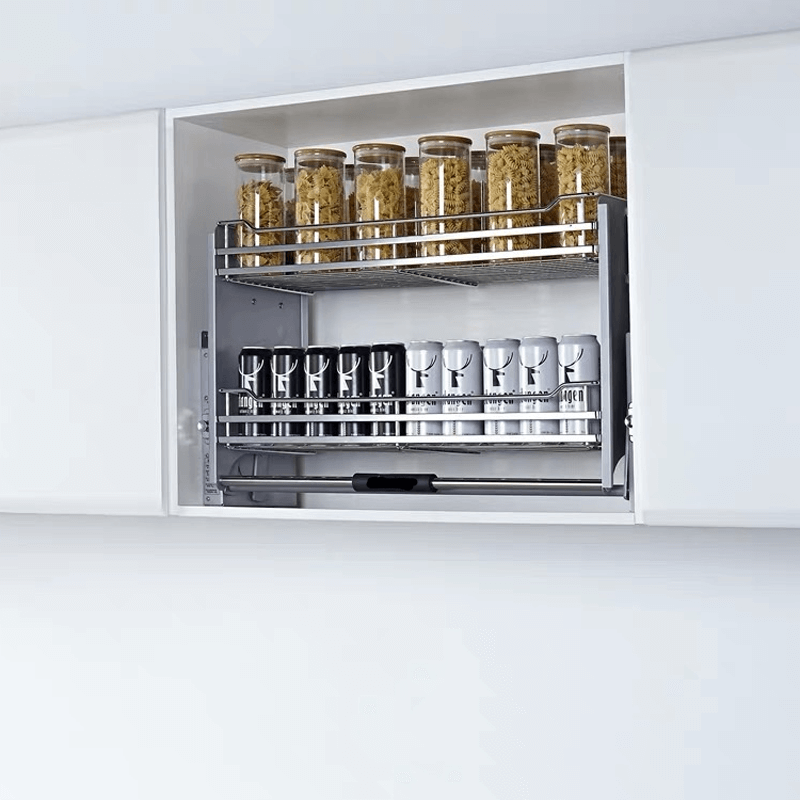 If you are looking for a way to save money but still have the satisfaction of buying a new cabinet, then used cabinets will provide you with a cheaper alternative. Here is how to buy used kitchen cabinets and get the best deal.
1) Shop online auctions before going to yard sales or thrift stores
The internet has become a treasure trove for good deals on used items. People are selling their full sets of cabinets at very low prices that will assure you significant savings compared to what you would get if you bought new. You can check out sites like eBay, Craigslist, and Amazon. With some patience, it won't be hard for you to find a perfect set of used cabinets within your design criteria. Make sure that all components are in perfect condition, and don't forget to check for the nitty-gritty details.
2) Inspect each cabinet very carefully.
Check hinges, handles, paint color, and condition [including any water damage or body odor]. You should also check whether all parts are included and readily available, like screws, shelves, and countertop cutout templates. If you find a cabinet that has some of these missing parts or showing signs of wear and tear, then you can bargain with the seller to lower down the price so you can replace those broken brackets, knobs, or hinges. Otherwise, if you choose not to make any changes to that particular unit, then be sure to deduct its cost from your final total cost for all cabinets. Once everything is in good working condition and all cabinets meet your design criteria, then you are good to go.
3) Don't buy a full set if you need only one or two cabinets
You can get help from the seller about where to find the rest of the cabinets that completes a set because there might be prints somewhere else in town that could produce additional units at an affordable price. You can also try visiting thrift stores and yard sales since these sellers would more likely give out their cabinets for very low prices compared to a regular retailer. However, keep in mind that many of them will not have complete sets, but they may still provide you with what you need.
4) Buy good quality open-stock (singles) instead
Open stock cabinets usually cost more than those sold on sets but there are also some exceptions to that rule. If you're not really picky about the exact color or finish, then buying them separately will definitely give you a better deal because you can get them at almost half the price of a full set. On the other hand, if your budget is limited and you have no choice but to buy ugly-looking cabinets from Craigslist or eBay, then just paint them yourself and save hundreds of dollars.
5) Get quotes from multiple cabinet dealers
Request for an estimate from both local kitchen cabinet shops and online sellers so you could compare prices. But be sure to visit each store in person before deciding which one offers the best deal and most professional service. Once you got it, then be sure to lock in the price.
6) Choose a cabinet shop carefully
Be very particular about the quality of service they offer and their payment terms. If ever you are not satisfied with the cabinets that they made for you, then you can ask them to fix it at no additional charge or else demand a full refund. Also, make sure that their warranty is transferable just in case anything goes wrong after a few years from now.
7) Reuse your old hinges
This tip doesn't apply only to those cabinets bought from yard sales because some people actually want to change the color or finish of their kitchen units but still want to use their old existing hardware with the new cabinets for convenience sake and continuity purposes. Well, here's a quick and simple solution to this problem. You can use hinges from your old cabinets on the new ones you just bought so you wouldn't have to spend extra money for them.
8) Use contact paper to cover up ugly patterns
Contact paper is much cheaper compared to cabinet refacing because it's very easy to apply and mostly available in various designs, colors and textures that would perfectly blend with any type of kitchen decor. It doesn't affect the strength or durability of the surface where you applied it, either. Besides, if ever you want to replace it after few years then all you need is sandpaper, paint thinner, or rubbing alcohol which are easily accessible at any hardware store without breaking the bank.
9) Save on countertop costs by using laminate instead
Laminate countertops cost half the price of solid surface or stone ones, and the majority of home improvement stores offer a wide variety of colors, designs, and textures to choose from. This type of countertop is also very easy to clean because you can just wipe it down with some soap and water. And in case something happens, then you don't have to worry about it too much since replacement laminate sheets are very affordable compared to other types of materials used for kitchen counters.
10) Go for flat-pack cabinets instead
You can save more bucks from your total budget if you buy these types of units because they are cheap yet durable enough to withstand constant heavy usage on a daily basis. You can easily assemble them yourself, and they look just like regular ones. So if you're okay with putting together flat-pack cabinets on your own, then this is the best deal for you.
Before buying cabinets, it's important to make sure that you are dealing with a reputable dealer or manufacturer. There are several companies that sell used kitchen cabinets. Most of them offer good quality units, but there are some that might be selling counterfeit products, so do your research properly before ordering anything online. Make sure to check reviews from previous customers, especially those who bought items on Craigslist or eBay, because these sites have been known as hotbeds for scammers and con artists.