Standard Corner Kitchen Cabinet Dimensions.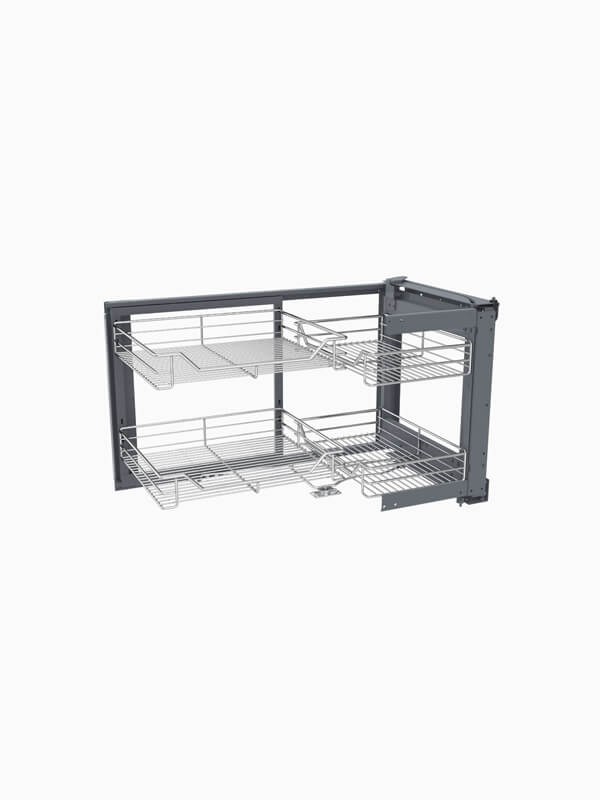 Kitchens are used for more than just cooking. It is the heart of the home for many people. A meeting place where people can converse, work, and occasionally entertain guests. It's no surprise that it's the most expensive room in the majority of homes. When you decide to replace your cabinets, you will need some basic knowledge to ensure that the procedure goes successfully. Wall and base cabinets in kitchens should have at least 50 square feet of storage space. Frequently, 11 square feet or four drawers are necessary. A shallow drawer should be present in at least one of the cabinets.
Standard Kitchen Cabinet Dimensions
When it comes to cabinet dimensions, most of them are rather typical. Wall cabinets are typically 12 to 13 inches deep and range in height from 12 to 42 inches. Typically, base cabinets are 24 inches deep and 34 inches tall. The base of the cabinet will be 36 inches wide once the countertop is installed. If you are taller, you can modify the cabinets to the heights that suit you best. Cabinet widths can range from 9 to 48 inches in multiples of 3 inches.
There are also corner base cabinet dimensions available for corner installations. There are various custom-made cabinets available in addition to the conventional ones. Some feature wine racks, revolving shelves, and waste concealing sections built-in. After you've decided on any custom features you desire, you can choose a cabinet layout. The arrangement is determined by the proportions of the room in which the door and window are positioned. Replace the cabinets in the exact locations or try something new.
Standard Kitchen Cabinet Dimensions
The kitchen storage sizes and dimensions are heavily influenced by the type of cabinet and the style of kitchen in the home. Cabinets are classified into three types. The base cabinets, countertop kitchen cabinets, and wall kitchen storage are all examples of this.
Base cabinets are designed to be placed against walls. These are often the amplest kitchen cabinets in terms of size and proportions. The average height of base kitchen storage is 34 and a half inches. Inside, there are up to 24 inches of space for all of one's culinary items.
Base cabinets may include additional drawers or dividers for added space and storage efficiency. This style of the base cabinet has a 42-inch height but a much smaller depth, usually only half that of its smaller cousin.
Another type of base cabinet is one that is designed to be placed on top of the refrigerator. These are 12 inches tall, and there are also 15-inch versions.
On the other hand, a countertop cabinet is a cabinet that can be used as both a countertop and a cabinet. It is usually 36 inches tall, which is precisely the correct height for most people to work on. There are also countertop cabinets with heights ranging from 21 to 30 inches.
Finally, the wall cabinet is designed to be tacked or attached to the kitchen wall, sometimes just over the sink, so that the homeowner only needs to reach up to obtain the items he requires. These usually are 36 inches tall when purchased from a kitchen supply store.
When it comes to forms, there are numerous options.
The "U" form.
The "U" form is a familiar shape. It is appropriate for any size kitchen. It is valuable and efficient. You will need at least 10 feet of width to choose this design. If the "U" shape is unavailable, the "L" shape is preferred. This shape is adaptable to almost any kitchen. It provides the cooks in the kitchen with two working places in which to prepare meals. It also makes additional room for the eating area.
"One" form.
Consider the "one" shape if you don't have a lot of space in your kitchen. It is appropriate for tiny homes and apartments. If you prefer a lot of counter space, this is not the plan for you. You might consider using an adjacent closet as a kitchen storage area.
Kitchen cabinet measurements are typically comparable. By measuring them, you can establish what they are. The tricky part is deciding what to do next. Will you give them a total makeover or keep them in their current positions? This is an excellent project for any do-it-yourselfer.
Kitchen Cabinet Dimensions Are Important.
Kitchen cabinet measurements are pretty important when constructing a new kitchen. This is because you must know the dimensions of each piece of cabinetry and have enough space for your appliances. With so many various cabinet styles to choose from, you may have a mix of broad and narrow doors and pantry-style cabinets with pull-out drawers and storage.
If you intend to place the sink in front of a window, ensure that it is in the middle of the window. Then you may measure the space for the cabinets on both sides. If you intend to have a dishwasher, place it next to the sink. The refrigerator and the stove should never be placed next to each other. The kitchen arrangement you choose must include space for both and the range hood. The cupboards' dimensions above the stove will be affected if you desire a combination microwave and rangehood.
In your kitchen cabinets, you should design for at least 50 square feet of storage space. This includes the upper and lower cabinets. There should be one row of drawers where you may put your utensils, and they should be either near the stove or the sink, depending on your demands. Wall cabinets are typically 12 to 13 inches deep and can range in height from 12 to 34 inches. Your cabinets will be the typical 3 feet high after you add the two inches for the countertop.
Garages are specialty cabinets for corner locations where you can put your appliances out of sight and draw down a roll-top door. Consider installing a Lazy Susan that swings outward in the bottom corner cabinets, making it very easy to reach the items stored inside. These items are designed to fit typical corner base cabinet dimensions.
Although cabinets are standard height, you can have the top cabinets extend to the ceiling, build a bulkheading to prevent an opening between the cabinets and the ceiling, or stagger the heights of each one to give your kitchen a unique look.