Because everyone has different requirements for table top, some electric standing desk manufacturers usually do not have table top when selling electric standing desk, they sell frame only. So individuals buyers need to choose the right table top by themselves.
How to choose the right table top for the standing desk frame?
Material selection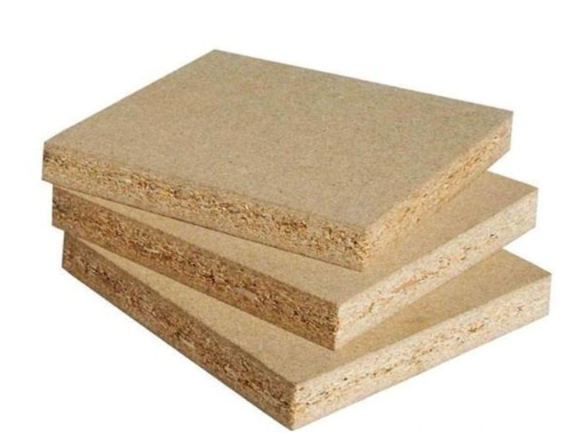 The wood table top of the office desk is usually made of particleboard. Particleboard is also called chipboard, which cuts various branches, small diameter wood, fast-growing wood, sawdust, etc. into fragments of a certain specification, after drying, mixing with rubber, hardener, waterproofing agent, etc., and pressing them under a certain temperature and pressure. This is a kind of artificial board.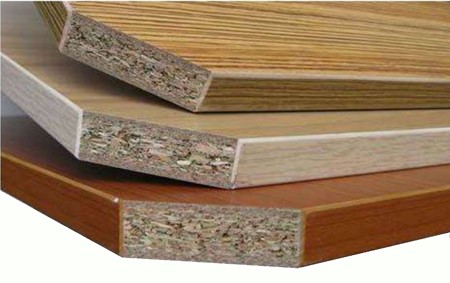 The indicators of particleboard mainly include density, moisture content, water absorption, thickness expansion, etc. The mechanical properties include static bending strength, nail holding power, etc., and environmental protection indicators mainly include formaldehyde content. Usually, the table top used in the desk is made of particleboard with a density of 0.60~0.70 g/cm3, and then various colors of leather are pasted on both sides, and the table top is pasted with a 1-2mm edge seal. The colors used in desks are usually black, white and wood grain.
Selection of Table Top Size
Width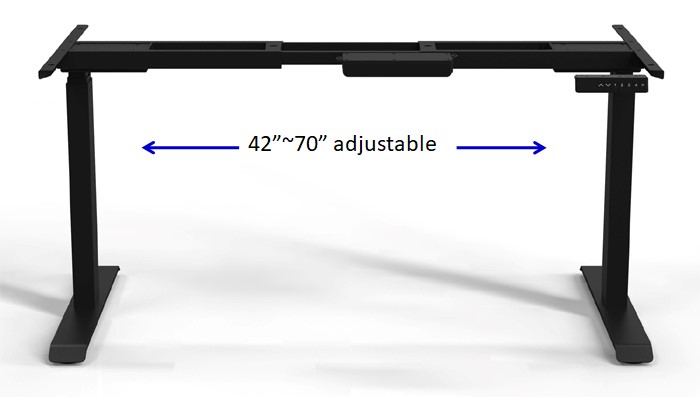 The width of the desk frame used in most offices can be adjusted to fit various sizes of panels, such as the Venace Standing Desk, a 3-section 2-leg desk with adjustable width from 42″ to 70″.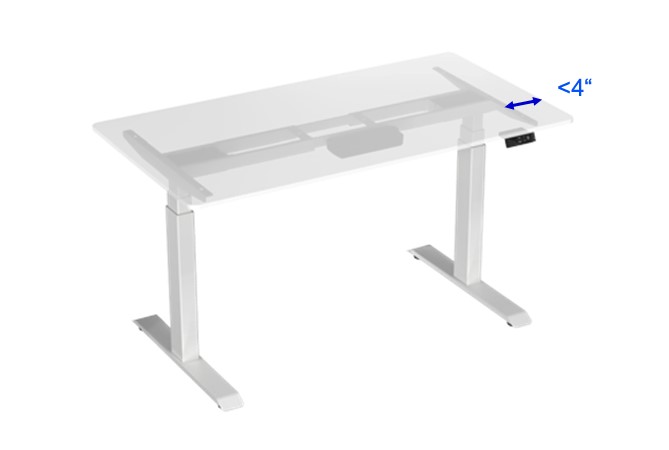 Theoretically speaking, the width of the table top should be larger than 42″, but if the selected table board is too wide, the supporting strength on both sides is not enough. Generally, we recommend that the outside of the table top to the table frame should not exceed 4″.
Therefore, the table frame of Venace standing desk has a width of about 42″~78″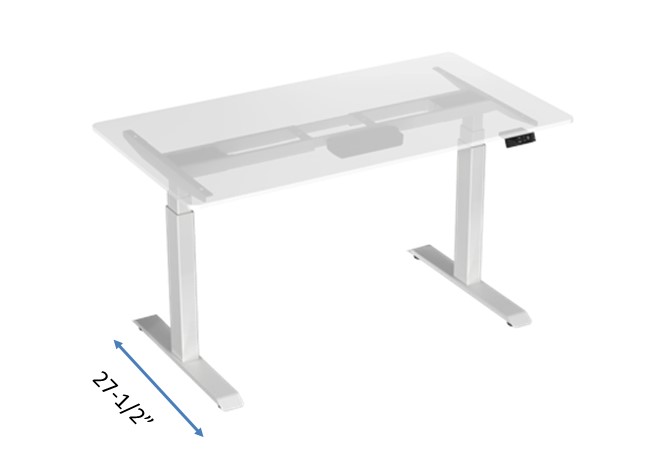 Regarding the depth of the table top, it should be based on the length of the table legs. The Venace Standing Desk table legs are 27-1/2″ wide. Therefore, the table top must be longer than this length. Customers can choose the appropriate width according to their preferences.
Thickness
The thickness of the table board is generally 0.75″ and 1″. Generally, a 1″ thickness panel is recommended for a 3-section lifting table, and a 0.75" thickness is recommended for a 2-section lifting table.
The table top recommended by Venace for various types of table stands are as follows:
| Product | Recommend Tabletop Size |
| --- | --- |
| Sit to Stand Desk | W(47-1/5" - 70-4/5") * D(23-3/5" - 31-1/2") * 0.75" |
| Height Adjustable Desk | W(47-1/5" - 70-4/5") * D(23-3/5" - 31-1/2") * 0.75" |
| Standing Desk | W(59" - 70-4/5") * D(29-1/2" - 31-1/2") * 1" |
| Double Standing Desk | W(59" - 70-4/5") * D(29-1/2" - 31-1/2") * 1" |
| L Shaped Standing Desk | W(59" - 70-4/5") * D(29-1/2" - 31-1/2") * 1"/Front W(29-1/2" - 39-2/5") * D(29-1/2" - 31-1/2") * 1"/Side |