How to set the height memory function on the adjustable standing desk?How to set memory on standing desk?
First of all, this depends on whether your adjustable desk is electric or not. If it is manual, then you may need to adopt an artificial memory function to remember the height of your desk.
Secondly, whether the control panel of your adjustable desk has a height memory function. Many electric desks sold by manufacturers do not come with a good control panel.
What is standing desk control panel?
As shown below,Most Venace desks use this most versatile control panel.
It is a simple yet classic hand control for height adjustable desks. It allows the user to set four preferred heights and is equipped with a three-digit display. The exceptional design of its interface enhances the user experience with easy to set height memory function. It is an ideal desk control for everyday use in the office.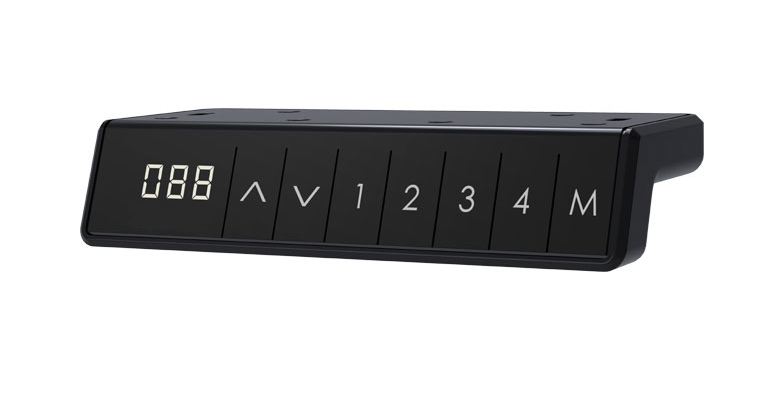 General Features
● Max. available buttons: 7
● Color: Case: Black
● 3 digital display shows the height of the desk
● 4 Memory positions
● Classic control for height-adjustable desks
● Mounted to the desk front side
The following teaches you how to use the control panel, including how to set memory on standing desk.
The following is the operation document for you to download: