A Guide to Choosing Kitchen Cupboard Handles
Modern kitchen cabinet handles are frequently at the bottom of the rankings when it comes to kitchen remodeling. One of the most important kitchen hardware, Kitchen cabinet handles, modern kitchen handles, on the other hand, could greatly impact a kitchen's appearance. It's critical to pick the right kitchen cabinet handles not just the proper style, and also the right color that complements your overall design while remaining functional.
Modern kitchen handles are selected based on the style
Consider the overall design and atmosphere you want to create in your kitchen. The handles that you select have a significant impact on the overall vibe of the kitchen but can sway the style in one direction or the other.
Some kitchen handle styles are:
Contemporary

Traditional

Transitional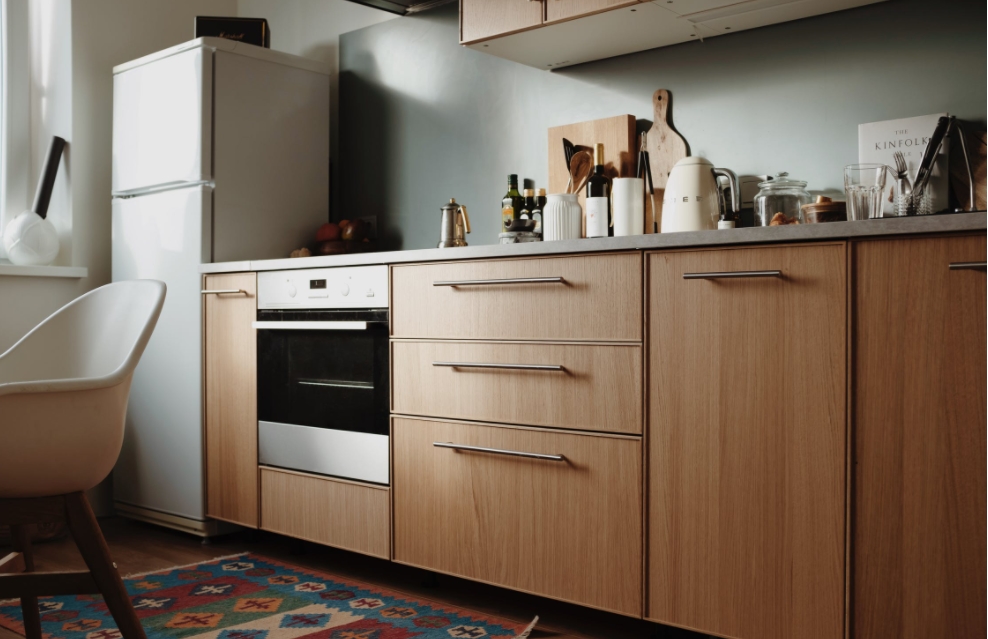 Under these types of styles, we can categorize handles as below:
Pull-out Handles – Pull-out handles do exactly what they claim. They could be as simple or as elaborate as you want them to be. Simple stainless steel varieties are unpretentious, however, more decorative ones might be streamlined if installed in a modern kitchen or bulky if ostentatious. These handles have the advantages of being simple to use and fitting in with practically any kitchen cabinetry style. They're not a good choice for vintage-style kitchens, as well as the placement of the handles is important, since ill-placed handles might make them less functional.
Classic Knobs – Knobs are small, circular kitchen handles that are normally attached to the cabinet door's opening edge. Knobs are a great choice for vintage kitchens since they have an old-school feel to them. Contemporary knobs are available in a variety of materials, including metal, wood, ceramic, and others, making them a versatile alternative. Because each knob has only one connection point, you only need to drill one hole. The disadvantage would be that the knob may fall off when the drill hole or screw becomes loose. Because of its restricted surface, knobs are far less practical as compared to pull-outs, particularly when opening doors quickly.
Edge Profile Handles – Edge profile kitchen handles are a much more recent as well as modern kind of furniture hardware that sits along the vertical or horizontal edge of the cabinet door. The handleless illusion provided by this form is its main allure, particularly for use in small kitchens. This lowers clutter on the cabinet's surface while remaining visible and functional. The style has the disadvantage of only looking good in modern or plain kitchens. As compared to knobs plus pulls, profile handles have a smaller surface area because of the protruding edge.
Traditional Stainless Steel Handles – Stainless steel handles are the route to go if you want to go back to the basics with your kitchen handles. They're minimal, water-resistant, and simple to clean if you spill something. The only drawback is that they aren't fancy, so they don't bring much more to the table as compared to what they're employed for.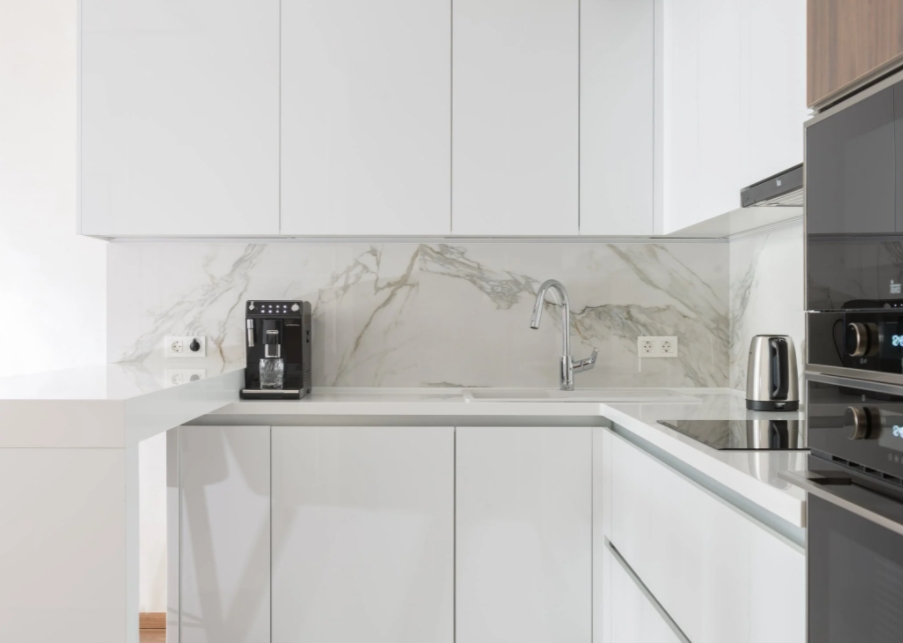 Think About the Comfort
Before you buy the full kitchen, test out the knob or pull. Fit your hand inside the pull by touching it, feeling it, and feeling it. Is it appropriate? Does it make you feel good? Or does it suffocate your fingertips and leave you with a harsh edge around the edges? Four people should be able to sit comfortably.
Does the knob or pull have pointed edges or ridges that rub against your fingers when you grip it? When you are using them 1,000 times a day, it might get a little bothersome. Many firms provide a sample program in which they send you the knob or pull you want and you only have to pay for postage.
Functionality and Quality
When selecting handles, it is critical to ensure that they are of high quality and very well designed. Consider how frequently you open and close the kitchen cabinet doors and drawers. The handles should be as comfy as they are fashionable.
Consider The Finish
Choosing the finish will be much easier once you've decided on the sort of handles you want. Traditional handles, for example, come in a wide range of materials and finishes, including stainless steel, pewter, brass, and even black.
Kitchens in the provinces-The porcelain detail on the cabinet knobs mirrors the handles on the sink taps throughout this kitchen. This is a great way to bring the kitchen's overall design together.
Cabinet House-Consider other aspects in the kitchen when choosing a finish for your contemporary-style handles. Polished chrome handles are quite modern and trendy, and they look great with a polished chrome faucet.
Brushing stainless-steel- These handles, on the other hand, have a sleek modern appearance and could be matched to the stainless-steel finish on the appliances or sink.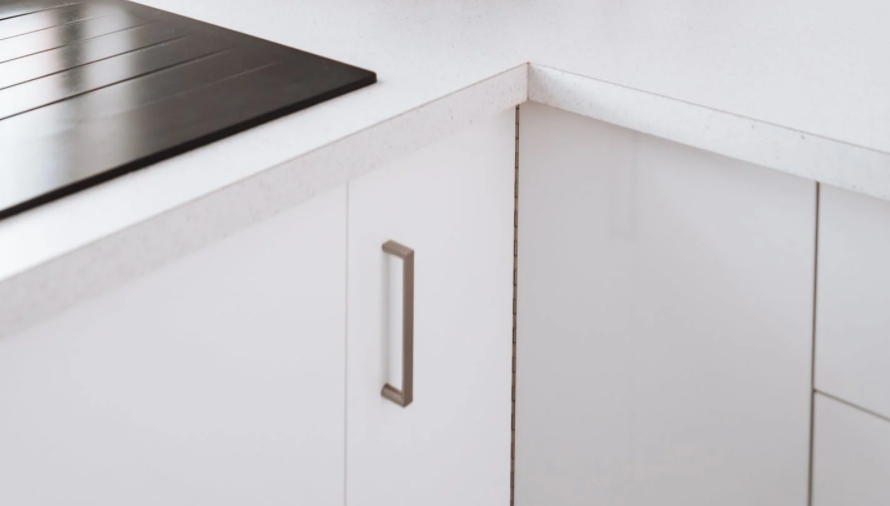 Think about Size
Some handles come in a variety of lengths. Whether or not you mix handle lengths in your kitchen is a personal option and a matter of taste, but utilizing the same length handle throughout, depending on the length of the drawers you use it on, will produce a less busy, more uniform look in the kitchen.
Choose a handle length that is somewhere in the middle, so it doesn't look too short on lengthy drawers or too long on short drawers. When you're not sure how long to go, ask the kitchen designer or a supplier for a size recommendation depending on the size of your kitchen cabinets.
Affordability
It's important to remember that you get what you pay for. There are a few companies with low-cost brands, but their finishes are equally sub-par and unappealing. Instead of heading to a big-box retailer, seek hardware at your local plumbing or cabinet showrooms, which will have a wider selection and salespeople on hand to help.
Knobs should cost $6 to $10, while pulls should cost $7 to $12 or more. The cost is determined by the finish and design. However, solid stainless steel or bronze will cost significantly more. Longer pulls will likewise be more expensive due to the additional materials required.
Conclusion
Pick the right kitchen cabinet handles, and the right modern kitchen handles, whether conventional, contemporary, or somewhere in between, add the finishing touch to kitchen cabinets. They're available in a variety of materials and finishes, and so they can truly help to set the tone and feel of a room. To achieve the right fit, conduct your homework, order samples, and compare finishes to the kitchen materials prior you buy.