Add a Pop of Shine to Kitchen Cabinets With Cabinet Hardware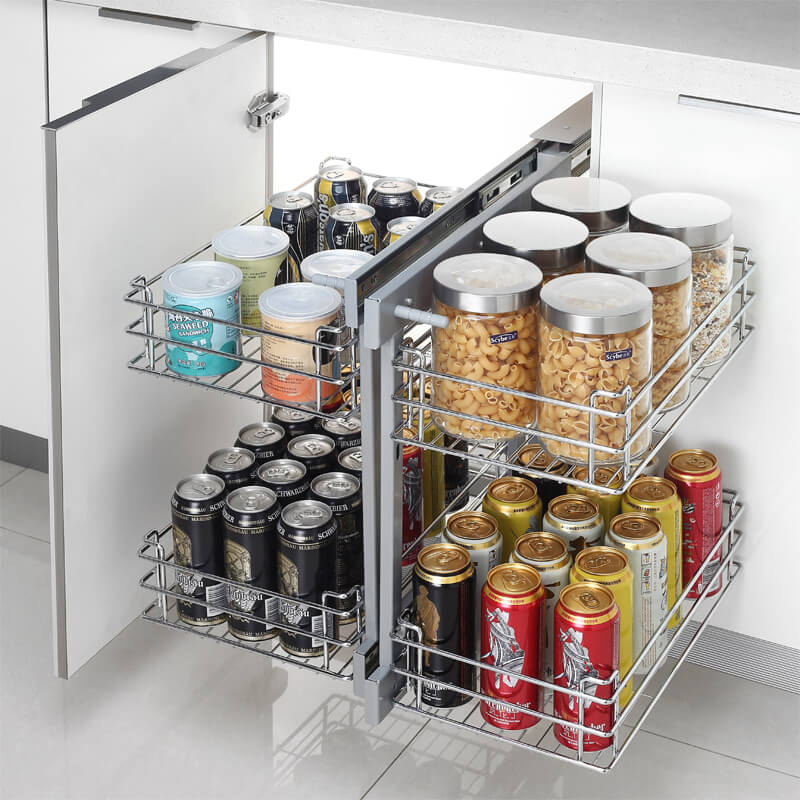 Adding sheen and shine to the kitchen is an interesting task. You may love to redecorate your kitchen once in a while and give it a new look. If this idea is there in your mind, then here are widespread ideas to do it the perfect way. You don't have to use pricey options to redecorate your kitchen. Simple and minimal touches can give a whole new look to your kitchen.
Combine the best cabinet hardware to polish your kitchen and give it a refreshing look. This way you will not end up emptying your pockets. You can upgrade your kitchen space with shining kitchen cabinet handles. You can go for rose gold or metallic hardware to add shine to the dark kitchen cabinet background. You may also choose silver or brass shades depending on your aesthetics. These colors will give your kitchen a luxurious look. You can redefine the kitchen space with these combinations. Here are some cabinet hardware options to take your kitchen designing to the next level.
Cabinet handles
You can add a sleek look to your kitchen by adding streamlined handles made of rose gold or gold. These handles will look amazing and are durable. They add a classy look to the cabinets. These handles will make the kitchen look brighter. These cabinet pulls and handles come in various sizes. You may choose the one based on your cabinet size. These handles also resist scratches, chipping, etc.
Use stylish knobs
You can add luster to your kitchen by using cabinet knobs. These knobs add glamor to the kitchen space. They are traditional and look elegant. You can choose knobs that have antique designs to give it a special look. These knobs do not just add beauty but they also make your work easier. You can access the things in the cabinet easily and you can call your kitchen a stylish place.
The hinges to hold things in place
The next best thing you can use to add glitter to your kitchen is the hinges. The hinges are the secret agent that holds things in place. You may use regular or concealed hinges for this purpose. Concealed hinges give a great look to the space compared to the regular ones.
The slides of the drawer
It's not always about handles. The slides of the drawer are also added sheen to your kitchen space. The slide extends the cabinet when you want to take things from it. The cabinet blocked by the countertop can be accessed easily by the drawer slide. This will help you take things out of the cabinet without messing up.
The latches and catches
Latches and catches are other important components when it comes to cabinet hardware. The latches and catches can be used for cabinets and doors. Latches can be operated effortlessly by simply pushing them. Catches and latches are essential to keep any door in the kitchen closed. If you forget these components, you may not be able to close any doors in your kitchen.
A pull-out organizer to add style
You can add some style to your organizing capabilities. You may use a pull-out organizer through which you can access things easily. As the name suggests, you can easily organize the contents of your kitchen using this organizer. You can keep things in place and arrange them in a tidy way. This helps the kitchen look clean and accessible.
Pantry organizer
A good pantry organizer is one more that can help you change the look of the kitchen. A pantry organizer will help you arrange all the pantry stuff in an efficient way. You can get the items sorted by adding an elegant touch. This single organizer is a stress-free way of organizing things. You can avoid having multiple storage spaces. This will help you up to your organizing skills.
Closing thoughts
Organizing your kitchen is one that takes time and money. This is truer if you have to redecorate your old kitchen. Doing the right research can help you find the right things. Creating a list of things that you may require and buying things accordingly can help you save money. Have a happy kitchen with great accessories!