Benefits of Selecting Soft Close Cabinet?
If you want to remodel your kitchen area then, soft close cabinet hardware is the best choice for you. People are installing soft-close cabinets in their kitchen to stop slamming the door into the frame. The mechanism helps to close your cabinet door more slowly than ever. So, it will not hamper your kitchen cabinet frame and structure as well. While the cabinet door and drawer are released or pushed back then, the mechanism will work gently, gradually, and softly as well. There is no sound.
Now, you should know some details about the soft close cabinets and understand how you can upgrade your old kitchen cabinet.

What are soft-close cabinets?
This type of cabinet uses a special type of hinge system and for that, the cabinet door will close softly and silently. In this case, the cabinet door and drawer will never slam shut. If you did not use it before then for the first time, the feeling will be strange. But you do not need to take care at the time of shutting the cabinet door. You just need to get the door started and it will automatically close on its own. You do not need to pay attention to that. Even if you try to push very hard or want to close it by slamming then, it will not make any thud sound. You may know the fact that a soft close cabinet is just for convenience. Even if you have so many plates or bowls in your hands then, you do not need to go for the second time to close the door. You need to go to the best soft close cabinets center. They will suggest the best.
How soft-close cabinets work:
Manufacturers used hydraulic systems to slow down the motion of a cabinet door and drawer. Resistance is the main thing in this kind of door. If you try to shut the door very hard then, the resistance from the fluid is greater as well. The soft-close feature is solving the problem of modern-day lifestyle. You do not need to slam the door without any reason. You just need to shut the door silently and gradually. This is very much different from stainless steel cabinet hardware.

Soft-close cabinets hardware drawers:
Cabinet doors and drawers are both designed for convenience. It is for stopping the slam shut problem in every house. Manufacturers are installing and mounting the soft close slides underneath the drawer. The under-mount is installed under the drawer. So, it will also close silently and gradually just like the soft close cabinet doors.
The difference between soft-close and self-close:
Self-close cabinets have a type of springs that will pull the cabinet door to shut off. But it will work when the door reaches a certain point. You can say that soft-close hinges are self-close but self-close cabinet doors are not at all soft-close. Self-close cabinet doors and drawers are still slamming shut but in the case of soft-close, you cannot do this. So, if you want to extend the life of your kitchen cabinet then, you should install soft-close cabinets today in your kitchen. Apart from this, soft-close cabinets are safe for your kids. You can see that slow, silent, and gentle are the most appreciated features of these soft-close hinges. You will not get these kinds of features in self-close cabinets.
Advantages of using soft-close cabinets hardware:
You can see that soft-close cabinets have so many benefits. Here are some advantages that you need to check:
Extend the lifetime of the kitchen cabinet: If you install the soft close cabinets then, it will lower the level of wear and tear. It also helps to reduce stress in the cabinet while the cabinet door closes slowly and gently without making any noise. This type of cabinet also prevents marks, dents, and cracks. They also reduce the friction against the hinge. So, it extends their usual lifetime as well. Apart from this, you can save a lot of time and money as these types of cabinets are protected from any types of cracks, dents, and all.
Peaceful and quiet functioning: The soft-close cabinet door will function peacefully and silently. It will not disturb you with their violent sound just like common kitchen cabinet doors. So, if you have kids in your home then, you should install these kinds of cabinets in your kitchen. These cabinets also protect the little fingers of your kids as they will not slam shut like the old cabinet doors.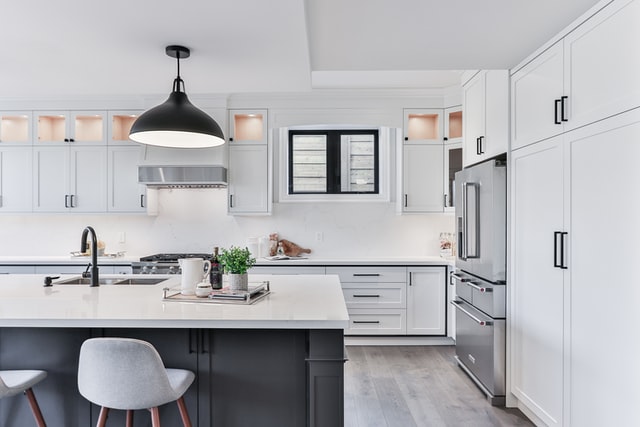 Offer safety and protection: These kinds of cabinet doors offer safety and protection. You can protect your fingers and your little ones as well. Apart from this, you can also keep your fragile items intact inside your cabinet. It will not break the fragile utensils. Above all, the soft-close cabinet door will prevent any damage. You can ensure the safety of the whole kitchen cabinet as well.
Upgrade the look of your kitchen: The soft-close cabinet door will upgrade the overall look of your kitchen. Modern-day people are installing these kinds of cabinet doors and drawers. You can relate the peace, longevity, and quiet mechanism with the luxurious lifestyle. The upgrade style will give an elegant and outstanding look to your kitchen.
Add extra value to your house: Soft-close cabinets will add extra value to your house. You can create the best impression on buyers if you want to sell your house. The buyers will admire the upgraded kitchen cabinet of your house. You may get good prices as well.
So, if you are tired of hearing the loud bang sound from your stainless steel cabinet hardware then, you should install the soft-close kitchen cabinet today. You can save a lot of money and time. You do not need to spend a huge amount of money every time for repairs. Above all, soft-close cabinets will prolong the lifetime of your kitchen cabinet. So, as you can see, installing soft-close hinges is something that you need to do today.