Trending Kitchen Accessories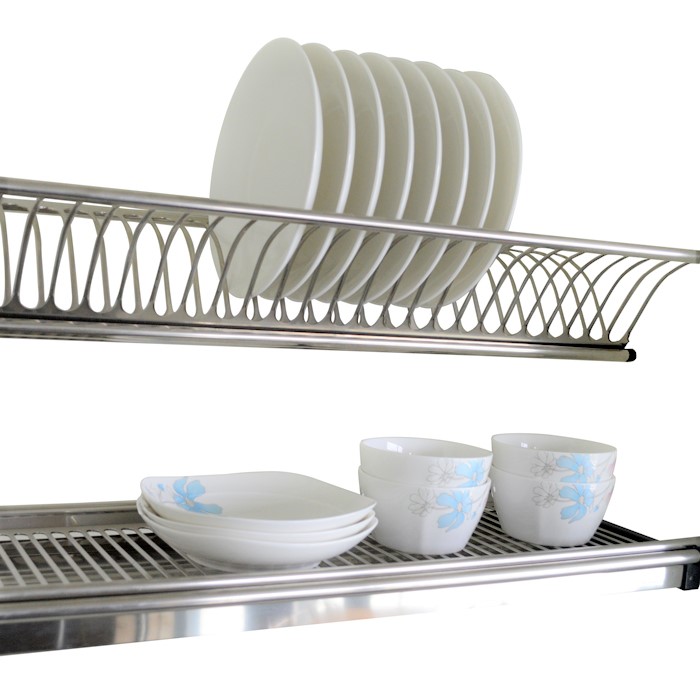 When you pay attention to what is going on right now, there are many kitchen accessories that are trending for a variety of reasons. One reason being these things can give you a sense of achievement with the fact that you were able to do many things at the same time. It is all due to taking advantage of all the recent developments in technology. All that wait would be finally worth it as it is evident smart people were able to come up with devices that would make living in your house and cooking food pretty worthwhile.
Storage
Built in trays and pullouts would be pretty useful in this area. You would be able to put the things that you would often leave out in your pullout and getting them is pretty easy. The pullouts would be where you would store your basking essentials while the built in trays would be where you would put your kitchen accessories. At first, it would look a bit odd but you will soon realize how easy your cooking would be with the presence of those kitchen accessories. At Venace, we have pullouts that would exceed your expectations. We would even install these things if you are having difficulties with that. We guarantee it is not that hard to do so though as it should just take a few minutes of your time. Storage would never be a problem when you have those things installed and we would even measure them for you so that you won't make a mistake when it comes to size. Add that to the fact that our highly skilled customer service team would love to entertain all your inquiries the moment we get them. We're always attentive when it comes to people inquiring about our products as we are passionate about what we do. We even provide a long warranty because of how confident we are regarding the products that we provide. As a result, you can rest easy knowing you would have pullouts that you would be able to use for a pretty long time. Yes, it will be a while before you'd need to buy a new one. It is no secret we guarantee ultimate customer satisfaction with all the products that we provide. It really means a lot to us when customers give us positive feedback and we are proud to say there is no shortage to that. We would even love to know how we can possibly improve for the future.
Functionality
It would not feel good when you bump your head on those pullouts. As a result, you would be doing yourself a huge favor if you were to install mechanisms that would allow you to close the drawers with just a press of a single button. It is evident there will be times when you totally forgot that was supposed to happen. By that time, you must know how it is supposed to be done.
Pets
Our pets have been a part of our lives for a long time so it would only be fair to make them feel at home when they decide to spend time at the kitchen. What better way to do that other than to have toe-kick drawers so that you would be able to give the pets what they want. You can even have their food and water bowls there so that they can eat whenever they would want to. Now, there is no way that you would be worried about where your pets went to because they would actually feel a bit comfortable hanging out in those things.
Technology
It would not do anyone any harm when you add docking and charging stations to your kitchen. There will be a few times when you would decide to bring your tablet to the kitchen so that you would follow the recipe that is being show on the video. You would want everything to be right but the device is low on battery. That won't be much of a problem when you can just connect the tablet to your charging station at the kitchen until the time that the dish is finally cooked.
Induction
The latest fad is induction cooktops since you won't be risking safety when you are using this type of kitchen accessory. It is not even that hard to clean these things compared to the normal cooking materials that you are used to. Add that to the fact that you would be able to save a lot of money when it comes to this type of cooking method.
Automation
Believe it or not, there are hands-free faucets where you can just eliminate the use of dirty handles. Besides, those things break down rather easily. There are also cooking monitors that will alert you once the dishes you are cooking are finally ready. You can finally say goodbye to needing to estimate when the food is ready to be served. When you add a pull down spray in the faucets, you know that is going to not be too tough. As a result, you would want to be the judge of that because you're sure that it will go down the way it was supposed to. It is going to be pretty easy and fun to wash dishes and other kitchen utensils.
All the above trending kitchen accessories are a nice catch. As a matter of fact, you would be doing yourself a huge favor when you decide to invest in them. After all, investing in your house is such a good start so that you will feel great about coming home to it every single day. You would not even mind welcoming visitors especially when you have the opportunity to show them your cooking dishes. Cooking will be made a lot easier with the above kitchen accessories. After all, you don't really have to buy them all in one go. You can just buy them one at a time then move forward from there regarding the things that you need.