Soft-close and self-close drawer slides: Comparison and Combination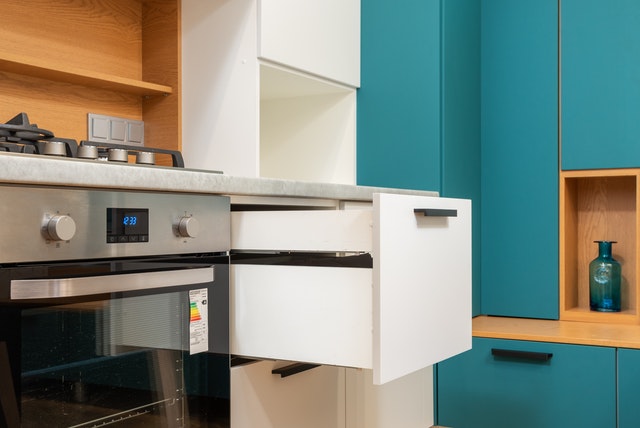 Soft-close and self-close drawer slides: Comparison and Combination
In the general public, there is a common misconception that all cabinet door hinges are completely similar. Some say it only differs in designs and preferences. This may be true in some sort, but it does not continue when we look at quality. Are you annoyed when your cabinet door is always slamming itself loudly? Are your fingers caught while closing your cabinets in the kitchen? When you are just starting to build your own home, this is a common oversight. Yes, it has a beautiful design, but its function does not follow. It will not only accelerate depreciation of your cabinets and drawers, but it also causes you headaches in terms of cost. However, this should not give you continuous problems, as there is an available solution in the market. There are two choices, which you can consider. Take note that your problem is connected to cabinet hinges. Hence, let us look at two types of cabinet features that could help you.
Generally, there are three basic motion features of cabinets and drawer slides. These are push-to-open, self-close, and soft-close. Most furniture manufactures will give you the option of which feature you want. While for some, it is included in the design of the drawer. For your brief reference, the goal of push-to-open, or commonly referred to as touch-release, is for you to have sophisticated and clean-looking cabinets. There is no need to have additional pulling hardware on your door. You just have to push the drawer, and the drawer will be opened by a spring mechanism installed inside. On the other hand, self-close and soft-close features are the ones that can help you with your problem. Before we dive into its difference, these two types have common features. They can both achieve full extension and maximum load, depending on your desired level. In addition, the hold-in attribute is available for both features.
Soft-close hinge helps in eliminating loud noises.
At first, slamming cabinet doors is not a big deal. However, whenever you use it, that familiar loud noise entails a bigger problem than what you think. The repetition of the same motion with the same sound can make your cabinet deteriorate quickly. You are damaging both your door and its frame. This is where the soft-close hinge comes in. This model uses a damping feature that slows down the closing of your door in the distance specified. Usually, it ranges from one inch to two inches. Even if you intentionally slam it, this hinge would control the force you put into it and leave enough motion to close it. Through this, loud noise is canceled. It also protects the content of your drawer through its slow shifting mechanism. It gives you the assurance that the normal wear and tear can be prolonged a little bit longer than usual. Now, you can be assured of a peaceful and quiet kitchen. In addition, you will sense of safety if you have kids playing around.
Self-close hinge helps you in saving energy
As the name suggests, it closes itself when it reaches the desired distance. For a normal busy kitchen, there are always chances of leaving your cabinet open. It gives the opportunity for insects and unnecessary foreign elements to enter your cabinets. When you are hustling to complete all your ingredients, you always have a tendency to forget to close the door. For some people, they opt to push too much force. Yet, it only leaves bouncing back unnoticed. This is where the self-close hinge comes in. It contains a spring mechanism that pulls the door back into its original position. Normally, when it reaches two inches, the spring pulls the flap to close. Imagine if your both hands are fully occupied, getting your cabinet closed is not going to be a problem.
Self-close and soft-close hinges support each other.
Let us now take the common concerns brought about by some customers. Take note that some of these are isolated cases. It may depend on the manufacturer or the design you have chosen.
Exerting additional effort in soft-close hinges.Since this type contains a damping mechanism, there are tendencies for it to control too hard. However, if it was installed correctly, this should not be the case.
Self-close cabinet can be noisy at times.Yes, cabinets containing this type of hinge can have the ability to close themselves. In some cases, there are cabinets that lack an additional dampening mechanism.
Soft-close and self-close types of cabinets are more expensive.For few people who are thinking of replacing their classic cabinets, this is a problem. They have the existing knowledge in terms of cost, in comparison with buying a new one with upgrade features such as these types. To help you out in your decision process, you should consider the long-term effect. As per general analysis, the benefits of these features always outweigh the cost. In terms of brand, there are few available in the market. Consider comparing items before the acquisition, especially for bulk replacement or orders.
A combination of soft-close and self-close cabinet hinge is more advantageous.
Given the scenarios mentioned above, it could be implied that the drawback of self-close can be solved by the soft-close feature. As time passes by, there are several innovations involving hinges, as well. This type of hinge is called Blum hinge. You can observe this type on high-end cabinetries. That is why this is more expensive than standard. It uses a hydraulic system that minimizes the loud noise when closing the door. This system guides the door through the swing until it contacts the post. In addition, you can use little to no effort when shutting the door. It has the benefits of both motion features. As per the industry, this is the most reliable hinge. It does not only fits with the design, but it also considers the function well. The performance of the cabinets at your home can reach its maximum potential. You do not have to worry about short-term fixes whenever you close and open your drawers.