Saving you Money on RTA Kitchen Cabinets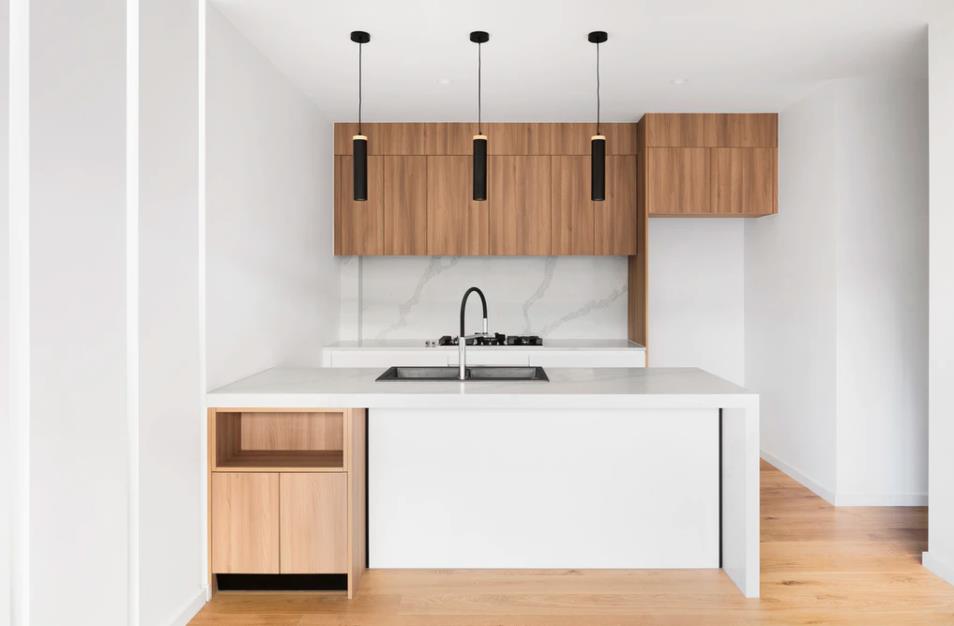 Ready to Assemble or RTA cabinets are modern cabinet options available in the market. These cabinets are pretty straightforward to install, and you don't have to invest in special tools or hire professionals. You can purchase customized styles and unique design aesthetics that ensure you get the best products.
What makes these modern kitchen cabinets favorable is that you can conveniently install them. You will only require few weeks to assemble the cabinets. The RTA options are flexible and affordable for homeowners who want to install functional cabinets in their homes.
Are the RTA Cabinets Money-Saving?
The RTA kitchen cabinets are affordable compared to the custom cabinets. Custom cabinets are costly because they are engineered with superior materials and take a prolonged period to design and make.
On the other hand, the RTA cabinets will save you money as they require minimized labor to craft them. Also, they are shipped in flat-packed options, thus quite affordable to cheap. When you receive the package, you have to assemble the various parts and install them.
These kitchen cabinets are pretty convenient for homeowners who are remodeling their homes on a budget. If you opt to choose these cabinets and forego the traditional and custom-made cabinets, you will save a significant amount of money which you can use to upgrade other fixtures in your kitchen.
Remember that the RTA kitchen cabinets look appealing and almost resemble the custom cabinetry. Thus you will not compromise on quality and functionality by opting for these affordable kitchen cabinets.
The RTA Cabinets are Easy to Install
Another primary advantage of the RTA kitchen cabinets options is that they are pretty straightforward to assemble. The manufacturer offers a comprehensive guide on how to adequately install the cabinet and achieve an enhanced and customized look in your kitchen. Since they are pretty easy to assemble, these cabinets provide an ideal way to save money during your kitchen remodel project.
You don't have to hire a professional technician to assemble your cabinet. The designing and installation process of custom and traditional cabinets is quite complex and requires you to hire experts, making them quite expensive. You only need simple nails, glue, a hammer, and a screwdriver with the RTA options. If you strictly follow the guidelines given by the manufacturer, you can effectively assemble these kitchen cabinets.
However, suppose you have a tight schedule or hire a professional who will quickly assemble your cabinets at a meager cost compared to the custom-made cabinets. In that case, the labor and cost involved in installing the RTA cabinets are pretty low.
Fast Delivery and Low Shipping Costs
Another primary reason you should consider the RTA cabinets option rather than the custom-made or traditional cabinets is that you will enjoy fast delivery and low shipping costs. Remember that these cabinets take less time to design; thus, you will receive your product within a short time.
The delivery of these cabinets is very fast as most manufacturers have stocked all the critical parts of the cabinets. Once you order the RTA options, you will receive them within a short duration and incur minimal shipping costs.
Engineered with Superior Materials
The RTA cabinets are engineered with high-quality materials making their durability and functionality unquestionable. The wood used to make these cabinets is of high quality, and the materials used to finish are premium. When you install the high-end cabinets in your kitchen, you will skyrocket the home's value and increase the curb appeal of your home.
Since the cabinets are made with high-quality materials, they will require minimal maintenance costs making them a good addition to your home. The cabinets will last for a prolonged time without compromising their structural integrity. Thus, in the long run, these cabinets are pretty affordable solutions for all homeowners.
Key Takeaway
The RTA cabinets are the perfect cabinets to incorporate in contemporary and traditional homes. If you are planning to install a cost-effective cabinet solution that is long-lasting and customizable, the RTA should be your option.
There is no need to waste money on more expensive traditional or custom-made cabinet solutions. Also, it is crucial to note that most pre-made cabinets are crafted with inferior materials, which compromises their functionality and durability. Ensure you invest in premium RTA options in your kitchen renovation project.