Product Description
Soft Close Ball Bearing Drawer Slides
About the advantages
Ball Bearing – Solid steel balls make the opening and closing more smooth
Single Extension
Easy installation without additional tool
Soft Close – Silent system to close the drawer quietly & gently
Use good quality material to ensure the quality
Good plating and well finish
Automatic assembling, accurate size
Fast production time
Good after-sale service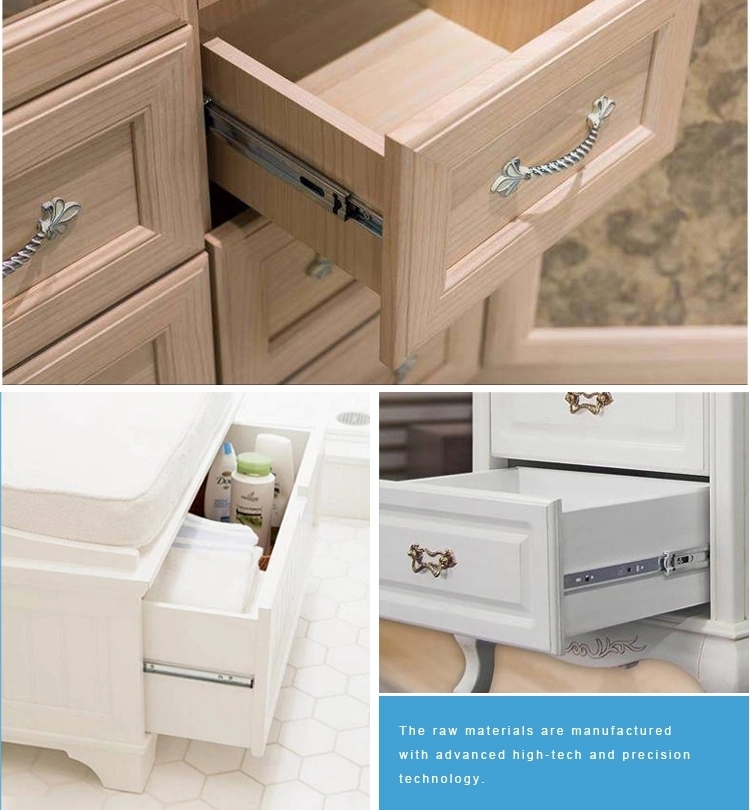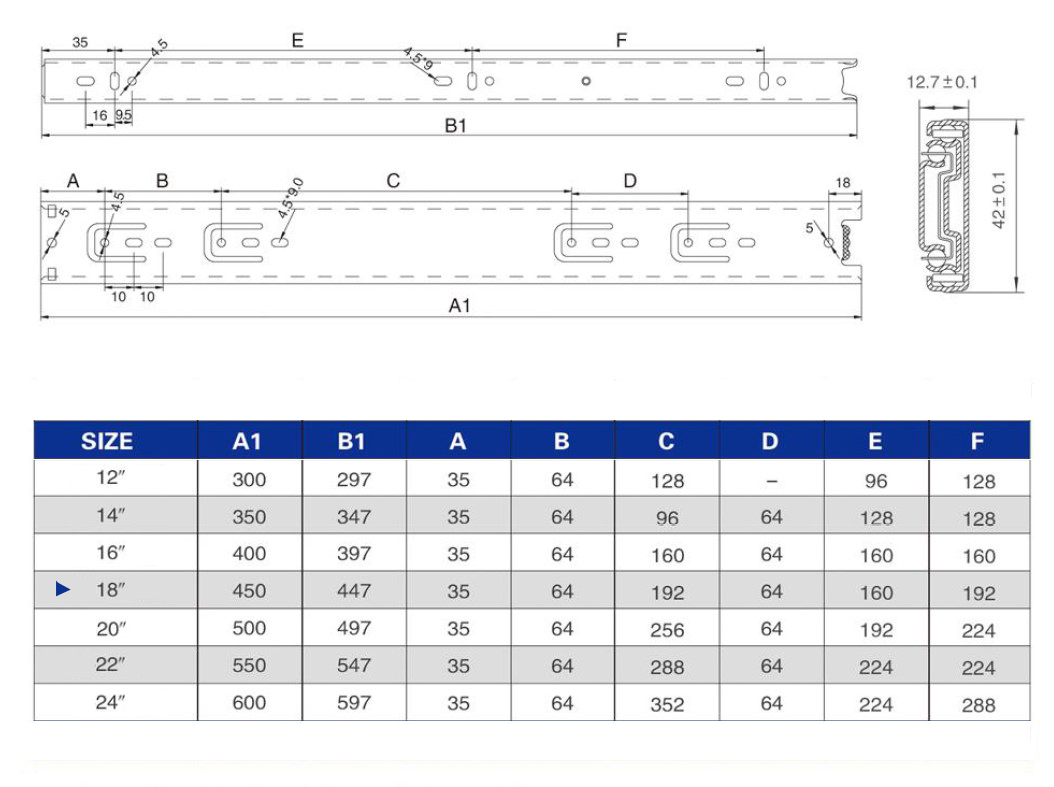 Manufacturing products in today's industry is challenging and complex. When you need in stock drawer slides, we can help. We have a large inventory of ball bearing drawer slides from 12″ to 24″ in stock. We are ready for you to order in bulk and quickly. Hardware accessories for kitchen cabinet must be effective and exceptionally reliable, and Venace offers many types of ball bearing drawer slide solutions that have undergone challenging tests in the factory floor for load evaluation and quality. Many of our drawer slides are made of various corrosion-resistant materials and have additional features such as heavy duty, soft close, extension, and locking.
If you are wholesale drawer slides and interested in our products, you can leave your contact information, we will take the initiative to contact you.
| | |
| --- | --- |
| | |
| | |
| | |
| | |
| | |
| | |
| | |
| | Eco-friendly Powder Coating |
| | Customized Logo Acceptable |
| | |
| | |
| | |
| | |
Thickness Control
Mainly in the rolling machine forming process of continuous inspection and measurement of thickness, after deviation, timely adjust the mold until the range of the required parameter. The thickness of cabinet drawer slides should be controlled at 12.7 ± 0.2 mm.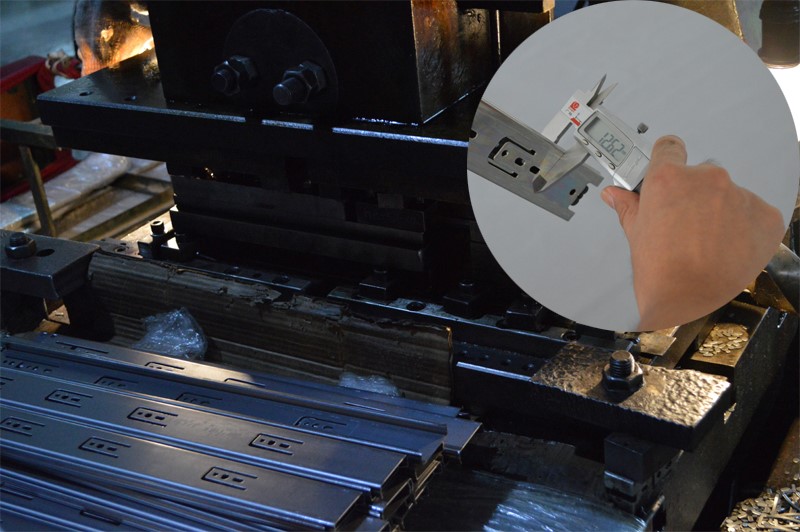 The Locking Force
The size and material requirements of locking grain should be strictly controlled, and
the size requirements of inner rail closing should be controlled well, and the pulling force should be between 12-15 N, Most of the qualified locking drawer slides are tested thousands of times.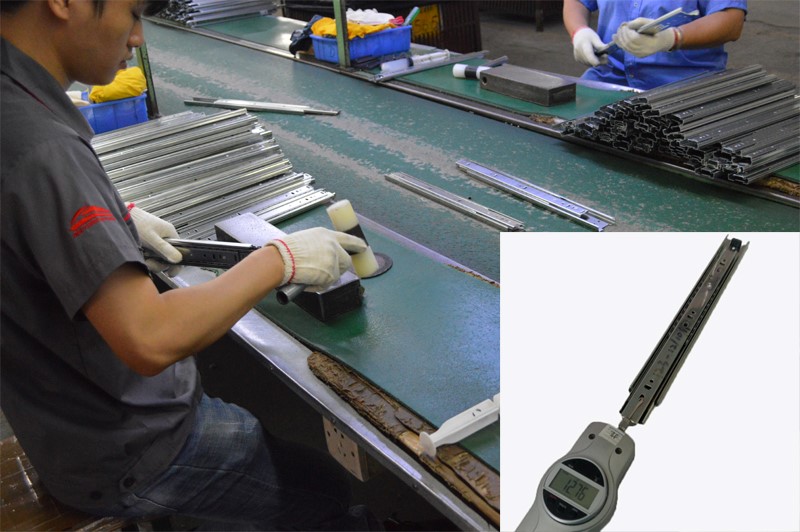 Noise Control
In order to control the noise, the roundness of the steel ball should be controlled above grade 3 and the hardness should be controlled between 50-80 degrees. This is the key point of quality control of our soft close drawer slides.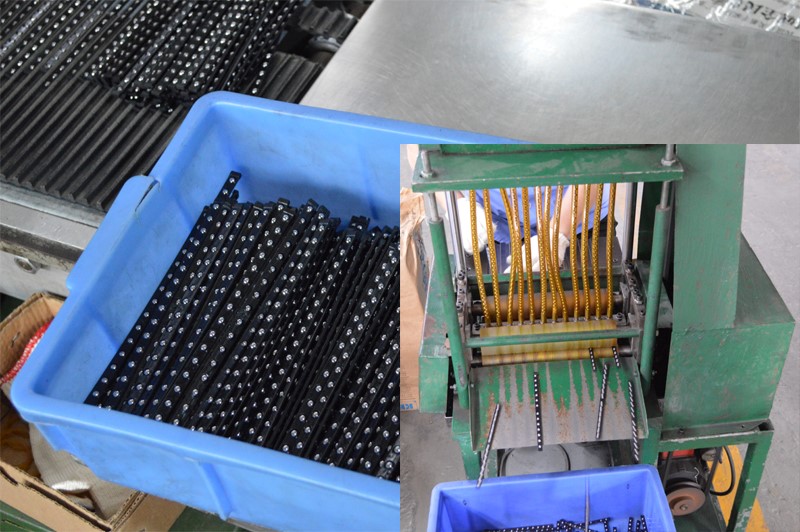 Distance Control
Pull out the slide rail to the state without the slide rail. Use a vernier caliper to measure the position and thickness of the three guide rails on the slide rail, and use the average of the three points as the final parameter value.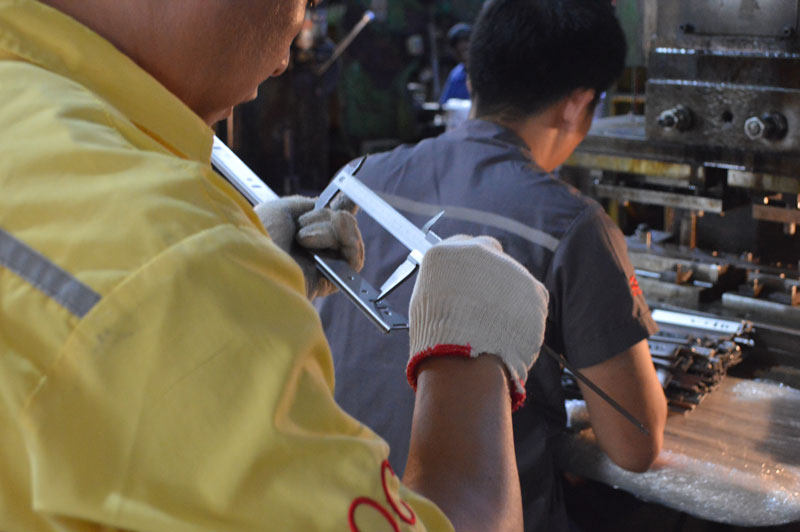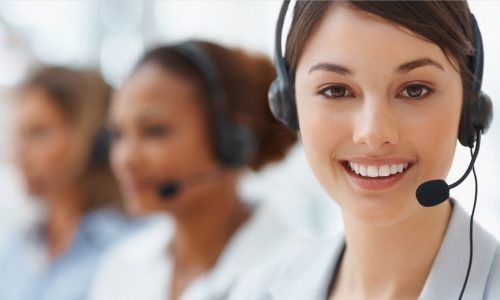 Let our team help yours
We are committed to providing users with high-quality products and services. This is our original intention and goal. We regularly visit customers to obtain suggestions and improve our products and services. At the same time, we will pay attention to market changes, develop new products, and provide our client.
If you are interested in us and looking for wholesale drawer slides, please do not hesitate to send us an inquiry, we will take the initiative to contact you.