How to Select the Best Chinese Kitchen Hardware Manufacturers?
There are many kitchen hardware manufacturers China and it can be tempting to do business with them because their prices are fairly cheap. In fact, some local businesses would import from China and their delivery there is pretty smooth. Therefore, it is important to know how to select fantastic kitchen manufacturers China. This is when you would separate the good ones from the companies who are not up to par with your expectations. We have encountered tons of kitchen manufacturers from China and we are here to share some tips regarding how to hire the best ones. Here is a breakdown of the things that you must do before you end up with the right one: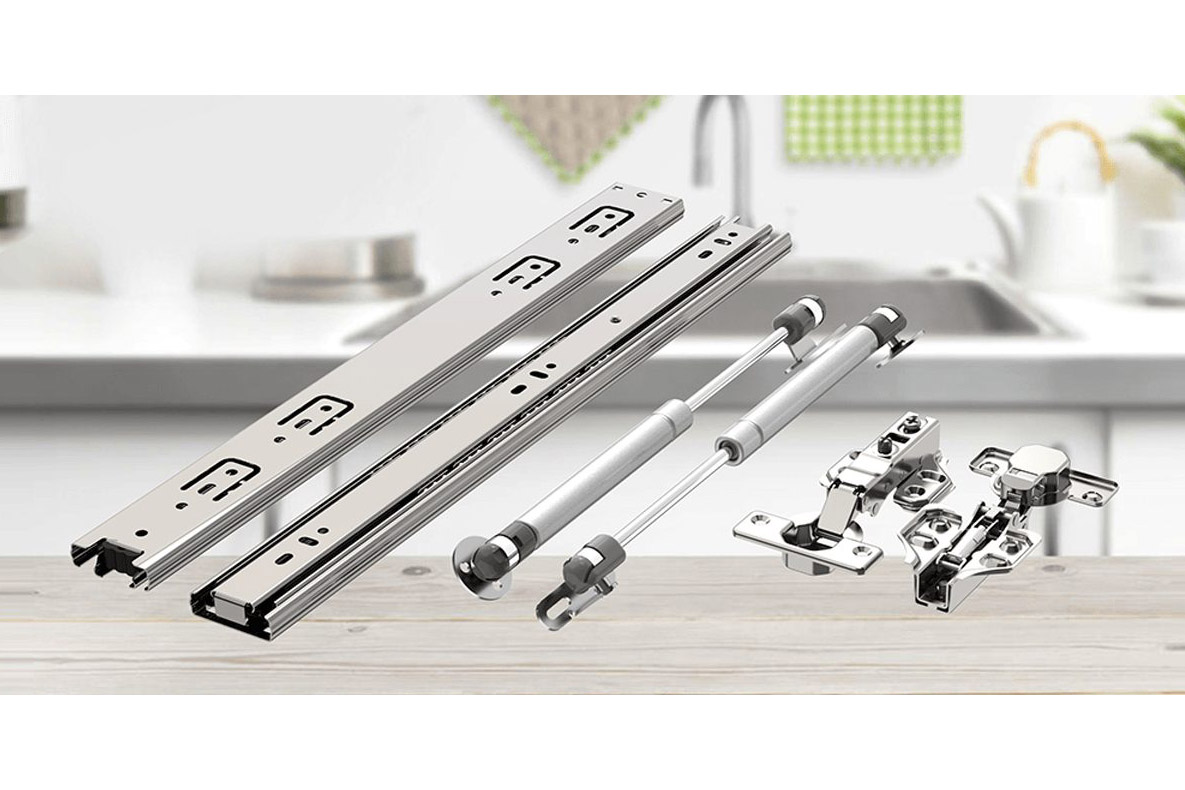 Check Reviews
If the manufacturer has been in the business for a pretty long time then plenty of people could have done many reviews for them already even if they did not ask them to. If they really impressed their past customers, they could really get hundreds of reviews already enumerating the pros and cons of dealing with them. If the pros outnumber the cons by a large margin then you can be one step closer to doing business with them. You won't believe how some people really have the time to make dozens of reviews all their lives. The truth is some of them just feel a bit motivated to do so because they were pushed to their limits. In other words, the work of the manufacturer really impressed them. You will notice some reviewers would update their reviews after a few months in order to tell everyone how the item is performing even after a few months. Yes, that is a testament to how durable the product is and they could have done it any other way. Don't be surprised if you would also find yourself making a short review on Google after giving the manufacturer a huge rating especially after they not only met your expectations, they were able to exceed it in various ways imaginable. It is evident this business is all about client satisfaction and companies like Venace do that a lot. There are many websites to check reviews like Yelp and Facebook. You just need to avoid those that are a bit too biased so you won't feel too concerned about the entire process moving forward.
Check the Showroom
They should do a great job of maintaining the cleanliness of their showroom. After all, it is where all their best items are displayed for everyone to see. It should also be updated with new items all the time so that you would be tempted to keep on coming to the showroom every now and then. Besides, you can be loaded with plenty of work but you would still feel good about going to the showroom after receiving news about the new items. Of course, that would go to show how they would put it really together and you can be sure that they are doing such a good job if their showroom would show you all the colours that are available so that you can speed it up with your selection process. It is certainly the right time to be alive and there should be someone whom you can ask questions to every step of the way. Of course, there will come a time when you won't be in the mood for that so you should tell him and that person should know when to take no for an answer.
Check the Passion
If their sales staff is too pushy about buying their products, then you will realize right away that they are just after the dough. It could mean they are don't really know that much about what they sell. It would feel great to deal with people who are truly passionate about what they do. if it is in their blood to sell kitchen hardware then they could share a bit of a background about all the items that they are selling and that would allow you to take a step down in memory lane and see if you are up for it. We all hate it when salespeople are always pushy because you would immediately hate talking to people like that.
Create Chemistry
It would be wonderful to sit down with the kitchen manufacturers China and see if you can come up with good designs regarding the stuff that you plan on doing to your place. Of course, they should already have some things in mind and they should just share that with you. You can add your creative input to it and see where that would take you. Surely, they would want to impress you in more ways than one so doesn't let their ego get the best of you. See how they communicate with you as it is important for these professionals to reply right away to all of your questions. After all, you would want these people to answer your queries when you need them the most. While it is true that they will become busy at times, they should give you a good reason as to why it took them a bit longer than you thought when it comes to giving you a good reply. They should have some excellent answers and you should feel the chemistry grow between the both of you in each passing day. Besides, if it is there then it would be hard to remove as that could prompt you to be one step closer to investing in their hard-earned cash. Speaking of customization, it would be a lot better if they have an app where you can come up with a design then the both of you can team up from there. Believe it or not, the entire process would be a lot easier moving forward when you have something like that which you can use to your full advantage as long as you have connection to the Internet.

Know their Past Work
They would certainly already have some past work registered with their website and you can check them out. Some reviewers could have already posted some pictures of the products that they bought from them so you must check that one out too. Add that to the fact that you can make it great for everyone involved when you see something positive out of all the things that you bought from them. If their past work is already good then they could be doing stuff that would improve their past models and that would make them even better in the future. if they did business with people who are high level in their respective fields then you have to believe in the great talents of the kitchen manufacturer China. We all know how having great talent comes with great responsibility and they certainly applied that to what they are doing right now. They should not even be shy when you ask them to show you their past work. After all, it would show you their undeniably gifted talents and how they can reach the brass ring.
Honest with Costs
It is no secret buying kitchen cabinets will cost a lot more than its price tag. The manufacturer should be upfront with you regarding all the stuff that you will spend on. After all, some of them could be looking towards cashing into things that they were doing it for their future. Also, it could be possible for your warranty to be extended but you would need to add a little for that. Who knows? You could be willing to do that and that would be one topic that they would be open to talking about. After all, the warranty is a common topic when it comes to cabinet manufacturing and it could transform into something big somewhere down the line. The last thing you would want to happen would be to be a bit surprised with some hidden costs. You can't really blame yourself for getting a bit mad at that because you have all the rights as a paying customer to have been informed all about it. Also, if they say they are pretty affordable then they should be able to match the prices of their competitors along with their overall quality.
When you finally make a selection among the many kitchen manufacturers China, you will just sit pretty and wait for their delivery. Trust us, you won't have to wait too long before you finally get it and possibly use it for many years to come. Most companies will boast about being good at what they do while using the best materials that money can buy. Of course, you can't really believe them unless you see for yourself and it is already right there in front of you. It is also one thing to assemble it and it can be done just by anyone with the instructions already being supplied. It will get you excited to receive them because you got pretty confident with your choice due to following our advice above.