How to Select Cabinet Knobs and Pulls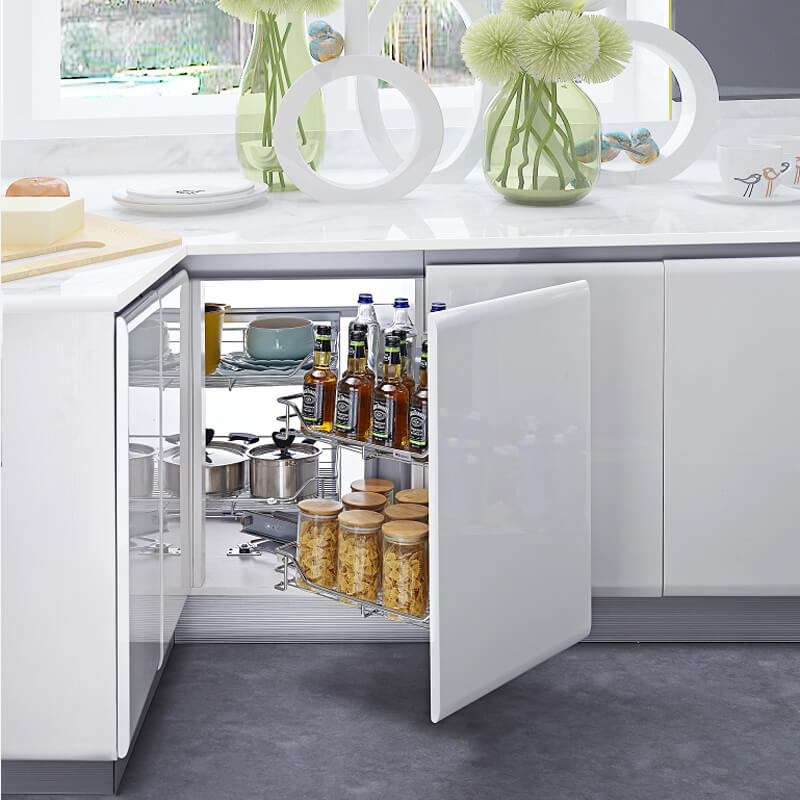 Selecting the right cabinet knobs and pulls can be a daunting task! Cabinet hardware is everywhere; in kitchen cabinets, bathroom vanities, dressers and armoires. There are so many styles to choose from when designing your space, you may not know where to start.
Installing new cabinet hardware is part of a larger plan to get your home organized. If you want to sell your house, these upgrades will increase its market value. Here are 10 quick tips for selecting knobs and pulls:
1) Know Your Style
First, ask yourself what style do I like? For instance, if you answer French Country or Contemporary, then you already have an idea of what type of knobs/pulls should be used. By knowing your style, you will also know if the cabinet pulls and knobs should be shiny or matte.
2) Go Big or Small
Do you want them to stand out or not be as noticeable? If a room has high ceilings then larger cabinet knobs would look best. These are commanding pieces that have an impact on the room but do not draw your eyes from other details. Conversely, small knobs (or pulls) with a low profile fit well in rooms where there are many other design elements competing for attention.
3) Match Your Hardware
If you changed faucets go ahead and change out the hardware; they never go out of style and match everything! You can save time by purchasing an entire matching set instead of individual pieces. Also, consider the hardware on doors and drawers if you are looking to tie together a room.
4) Don't Skimp
It is better to have more cabinet knobs and pulls than not enough; this way, you can always add more later! In addition, it will take longer to install (and cost more money) if you purchase less hardware than need. Knobs come in various shapes, sizes, thicknesses, and materials. Consider all of these factors when making your choice.
5) Use Variety
If there are plenty, try using different patterns/designs and asymmetrical pieces. You can also use contrasting finishes – matte with shiny or classic with contemporary, for instance. Mixing up styles can make cabinets look unique and more stylish.
6) Install the Hardware Before Finishing Cabinets
When you have a new set of cabinets, it is best to do everything at once. Consider all the aspects when designing your space, such as lighting and furniture placement. If done in that order, it will be easier to fine-tune how the knobs and pulls look on the cabinet doors or drawers.
7) Use Artwork To Hint At Decisions
Place small pieces of artwork near your cabinet hardware; this can indicate if you want shiny or matte finishes. For instance, prints or drawings with soft colors are better suited for matte hardware, while contemporary photos look great with metal shines.
8) Identify Your Style
By knowing your style, you can make a decision about which cabinet knobs and pulls to use. Most importantly, having fun with your hardware – it's just another way of showing how much personality you have.
9) Get inspiration
If you are still not sure what type of style or design would look best, visit stores that sell knobs and pulls for inspiration. Many times they will post signs near-certain displays that tell exactly what kind of decor the knobs/pulls go with, making it easier to plan around them. Another option is Pinterest; simply search "cabinet hardware" and save pictures in one place for future reference.
10) Plan Ahead
Last but not least, do not set yourself up for failure by procrastination! Instead, plan ahead and remember that there are many different kinds of cabinet hardware to choose from. If you want a fun yet functional space, then make an investment with your time and effort by purchasing something new for your cabinets.
Knobs and pulls come in all shapes, sizes, materials, etc. Choosing the right ones can be difficult, so it's good to know all the options before going out to purchase them. Many times, art is used as inspiration when decorating spaces like this- not just for furniture but also knobs/pulls too! There are endless possibilities when it comes to selecting hardware for cabinets. The main thing is that you enjoy it because if not, it won't look stylish or appealing in your space. Don't waste time buying and installing less hardware then needed- it's a better bet to have more than you need, which saves money overall.