How To Make a Smart Investment In Kitchen Cabinetry – a Realtor's Advi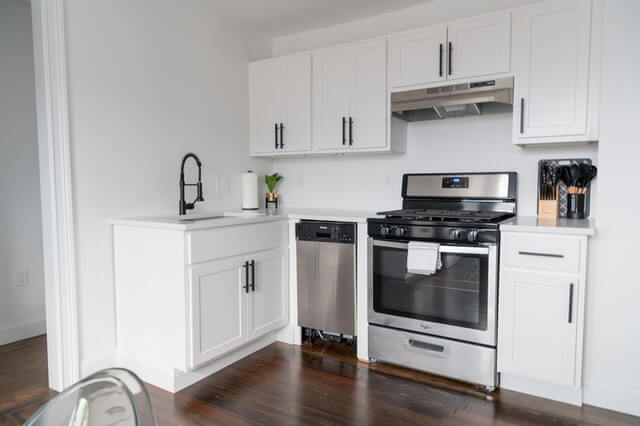 For many homeowners and builders, the kitchen is a major focal point of the property. For that reason, it should be given special attention when it comes to renovations or refurbishments. Among other things, your kitchen needs an adequate storage solution. However, a cabinet won't simply solve this problem; you need to invest in high-quality ones. Kitchen cabinets can get very expensive, and if you plan to remodel your kitchen or add new cabinets, how do you ensure that you are getting the most out of your investment? Here is some realtor's advice on how o make a smart investment in kitchen cabinetry :
Measure the space where you intend to put the kitchen cabinet:
There is nothing worse than having a custom-made cabinet delivered only for them not to fit in your home. Before spending money on custom cabinetry, take exact measurements of all available space to order the appropriately sized cabinetry.
Do not confuse stock and custom cabinets:
Most major home improvement stores carry "stock" pre-made kitchen cabinets, but these are often much smaller than custom-built cabinet sizes and thus will not provide the necessary storage space you may need. For custom kitchen cabinets, shop local cabinet stores that can provide you with a wide variety of options and materials.
Buy quality over quantity:
Buying cheaply made or pre-assembled cabinets is not only bad for your budget but will also complicate your remodeling project because they are difficult to assemble or install. Instead, choose high-quality custom kitchen cabinets that will hold up during use and be easier to replace if they get damaged in the future.
Replace old appliances before starting a new kitchen installation: Replacing old ones can help increase a home's resale value and make it more appealing to potential buyers down the road. Plus, replacing existing appliances helps give a fresh start to your new kitchen installation.
Think about the future:
Remodeling or building a new kitchen is an exciting project, but you should think about what your needs may be in the near and distant future before making your final decision. If you do not expect to have small children living with you in the coming years, for example, then choose cabinets that are smooth and easy to clean as opposed to ones with sharp edges that could hurt young children.
Consider materials carefully:
When it comes to buying kitchen cabinets, there are many different types of materials used, such as particleboard or wood veneer plywood covered MDF boards (Medium Density Fiberboard), plastic laminate, natural stone, solid wood (oak, maple, cherry, mahogany, etc…), and metal. While these materials are often more affordable than wood cabinets, they may not have the same durability or sturdiness as high-quality solid wood kitchen cabinets.
Keep your kitchen appliances in mind:
Appliances that get a lot of use will need to be replaced sooner, such as refrigerators, ovens, dishwashers, and microwaves; if you have an older or outdated appliance (or appliances) that hardly gets used, you could take them out of their current space and put them in a new location to free up room for new kitchen cabinets. This way, even if the old appliances don't match your new cabinetry, you can still make use of available space since your appliances won't get as much use.
Let lighting play an important part in your kitchen design:
Without proper lighting, your kitchen can look dingy and uninviting. If you are thinking of adding new kitchen cabinets, put some thought into how the light will affect the appearance of the cabinetry before investing in a custom design. Designing with good lighting is especially important for kitchens with low ceilings or homes without many windows, so ensure that you can provide adequate lighting to brighten up the space after installing new cabinets.
Consider colors carefully:
Kitchen cabinet colors are often influenced by what appliances or countertops you have in a particular room. Still, if possible, it is best to choose one main color throughout all of your cabinet designs (such as all white or all black) so that the kitchen will look clean and cohesive.
Match your countertops to your cabinets, not the other way around: One of the most common mistakes people make when upgrading their kitchen is choosing countertops first and then trying to find matching kitchen cabinets afterward, which can be a lot more challenging than it sounds. If you choose, new countertops do your research upfront and ensure they are in line with what cabinetry you would like to invest in.
Use storage space effectively:
The best custom-made kitchen cabinets should have at least one drawer for silverware and cooking utensils and bottom shelves that can be used for large pots, pans, coffee makers, or any other tall items you do not want to take up space on the countertops.
Find someone reputable
Instead of tackling the project yourself or perhaps opting for an unfinished cabinet package, consider hiring professionals who have experience with kitchen renovations and refurbishments. Since this job involves lifting heavy objects and working with hazardous electrical and gas connections, mistakes can be very costly. If you hire a professional contractor, they will determine the kitchen cabinet layout and handle any plumbing or electrical work.
Match door styles and finishes:
Kitchen cabinet doors can be made from several materials such as glass-paned, wood veneer plywood covered MDF boards (Medium Density Fiberboard), plastic lam, natural stone, solid wood (oak, maple, cherry, mahogany, etc…), and metal. Choose one style throughout all of your cabinet designs to ensure a cohesive look (such as matching wood veneer MDF boards or glass doors, for instance) and choose finishes that are in line with appliances and countertops you will also have in the kitchen.
Consider garage cabinets:
If you do not have much space in your kitchen but need more storage options for cookware and appliances, then garage cabinets can be an excellent option to consider. Garage cabinets take up less room since they are normally installed along walls rather than inside a standard kitchen design which means there is no need to worry about whether they match with the rest of your custom-designed cabinetry.
Conclusion:
If you're in the market for new kitchen cabinets, it's important to know what your priorities are. Do you want a high-end look with Italian-style cabinetry? Or do you want something more useful and affordable? There may be a tradeoff between cost and quality, but having an idea of what will work best for yourself and your budget can make all the difference when deciding where to invest in Kitchen Cabinetry. As always, you can get the right equipment for your kitchen; all you need is to visit our website https://www.venace.com/kitchen-storage-kitchen-hardware-wholesale-cabinet-hardware/ and make your choice today.