How to Add a Hidden Pull-Out Spice Rack by a Stove?
August 20, 2021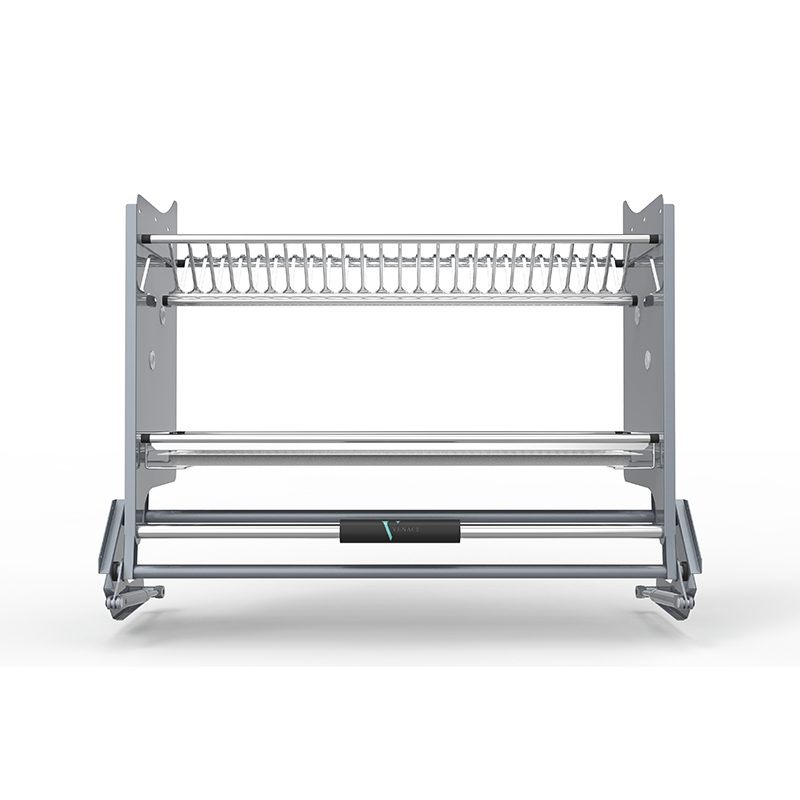 A Spice Rack That Slides! For a long time, you must be wanted a huge spice rack dedicated just to spices. The bottles were first in a kitchen cabinet, then against the wall – in a continuous row – on a counter, and finally back in the cabinet.
If you like spices and herbs, you'll want to keep them arranged so they're simple to find when you're cooking. A pull-out spice rack is a shelf with such a rail linked to the cabinet front that allows you to reach with all your spices quickly. A pull-out spice rack maintains all of your spices together while also preventing them from adhering to the lids once they're exposed. By utilizing hidden space by the stove, you may create a completely dedicated place for your pull-out spice rack. Then it will be called a hidden spice rack. Pull-out spice racks come in a variety of sizes, are simple to install, and range in price based on your demands and quality. It's time to look outside the box when it comes to spice storage.
We'll go over why spice rack pull outs are great for a cabinet close to the stove, as well as some of the details to be aware of when installing one. A spice rack pull out organizer is among the most popular kitchen additions. These amazing pull-outs are usually sold as a full package that includes a frame, right and left sliders, cabinet door mounting brackets, and all necessary hardware for installation within your cabinet. One of the most beneficial things you can do is examine the product specifications. These are usually included on product pages for each brand. Gathering any spice rack measurements will allow you to compare them to the kind and size of the cabinet you wish to install it in.
With our spice rack, you can completely transform your kitchen. It's not your typical rack since it slides in and out of cabinet shelves. It's one of those ingenious innovations that make you wonder, "Why hasn't anybody thought of this before?" The rack can substantially expand your storage space while also making everything more accessible. Throughout the full range of action, the innovative lifting mechanism delivers exceptional stability. It's a wonderful pick for your kitchen's vital assistant because it's reasonably simple to set up!
Organizers for base cabinets vs. fillers for base cabinets
It's quite simple to get these two mixed up. Avoid using a "filler" organizer if you want to add a pull-out spice rack to the inside of an existent cabinet. The spice rack filler, on the other hand, is the one to use if you'd like a spice rack to put on the end of a cabinet or between two cabinets.
What makes a filler different from a regular pull-out organizer?
In this article, the version we are talking about will fit within the cabinet, with spice rack fillers fitting in between or wedged between two cabinets. Fillers and conventional spice rack pullouts will have different sizes to consider.
Sizes of Pull-Out Spice Racks
As our customers provide feedback and requests for other sizes, we continue to expand our product line to meet your needs. In R&D and prototyping, we are constantly developing new models. For all, it's critical that you have the proper quantity and amount of space for all of the different varieties. This is the moment where the majority of people become perplexed. The pull out spice rack's width, depth, and height must all match the specifications of your cabinet. A full-height base cabinet is generally required for standard spice rack pull-outs. However, there are certain spice rack pull-outs here on the market that will fit in a cabinet with such a drawer. You'll almost always require a full-height base cabinet because you'll need the complete interior cabinet from bottom to top. Spice rack pull-outs are available in 6′′, 8-3/4′′, 11-3/4′′, and 14-3/4′′ widths. Keep in mind that this is the pre-assembled product's real physical width. The width of the cabinet opening must be able to accommodate it.
Location
It's not always necessary that they have to be placed near the cooking area. Despite the fact that we term them "spice rack" pullouts, they may be utilized anywhere greater organization is required. Many homeowners worry about keeping their kitchen countertops clutter-free, so having a spot to put frequently used things is quite useful. They can be used for almost anything that varies according to the size of the pull-out. At the very least, there should be enough room for 40 regular-sized spice/herb bottles! Then they'll be near to both the gas and electric burners, as well as the eye-level oven, which is in the rear.
Installation Process
You are eligible to attach our Spice Racks & Storage Drawers if you can handle and spin a screwdriver. A pullout shelf's maximum height is generally 30 inches in all cabinet installations. Except for the simple process of placing the elastic bands in place, the units arrive pre-assembled. The most essential step is to position the drawers in your cabinet so that they do not interfere with the hinges and doors when they are opened and closed. This is a simple and apparent task. When you purchase a pull out spice rack from our shop, it will arrive fully completed. By complete, we mean that the box contains everything you need.
The frame of the spice rack is made of maple wood.

The cabinet sliding system is attached to the cabinet floor.

Drilling template made out of paper.

The slides' installation hardware, as well as the components needed to install your cabinet door to the unit.
You can visit our website product through this link https://www.venace.com/product/spice-rack-pull-down-shelf/. Also, you can add the spice rack by using a pull-down shelf. Not everyone has to be "height challenged" to benefit from the advantages of pull-down shelves. With this sort of cabinet organizer, it's all about convenience. Pull-down shelves are an unusual thing that we don't realize we need until we see one.
On the inside of the cabinet, pull-down shelves are installed. The bulk of pull-downs will be attached to the closet floor's base using screws on the front and rear. Most can also be installed on the cabinet's interior left and right walls. This is perfect for individuals who have a tall cabinet and wish to put goods below the pull-down.
One suggestion: if at all feasible, but the draw nearer the front of the cabinet. This will allow it to avoid anything projecting below it and reach the maximum distance possible.
Conclusion
Finally, the most crucial factor is the measurements. This refers to the size of your cabinet opening as well as the pull-out spice rack. It's critical that these be appropriate for a good outcome. You are all set after this.