General Distribution Agents Wanted Worldwide
After the epidemic, I am sure you have reflected deeply on your business. Do you recognize how important it is to have a stable and reliable supplier to grow your business?
Made-in-China Cabinet Hardware Products Bring More Benefits
The products made in China are world-renowned for their affordable prices and good quality. Working with a Chinese manufacturer will therefore bring you long-term benefits.
Cabinet hardware products, a must for every household, are in rigid demand and in high market demand. They are ideally beneficial to distribution as they are not greatly affected by economic cycles.
In the Google Trends chart below, the overall trend for kitchen hardware in the global market over the last 5 years has been a steady increase. Even during the epidemic, its popularity was above 50%.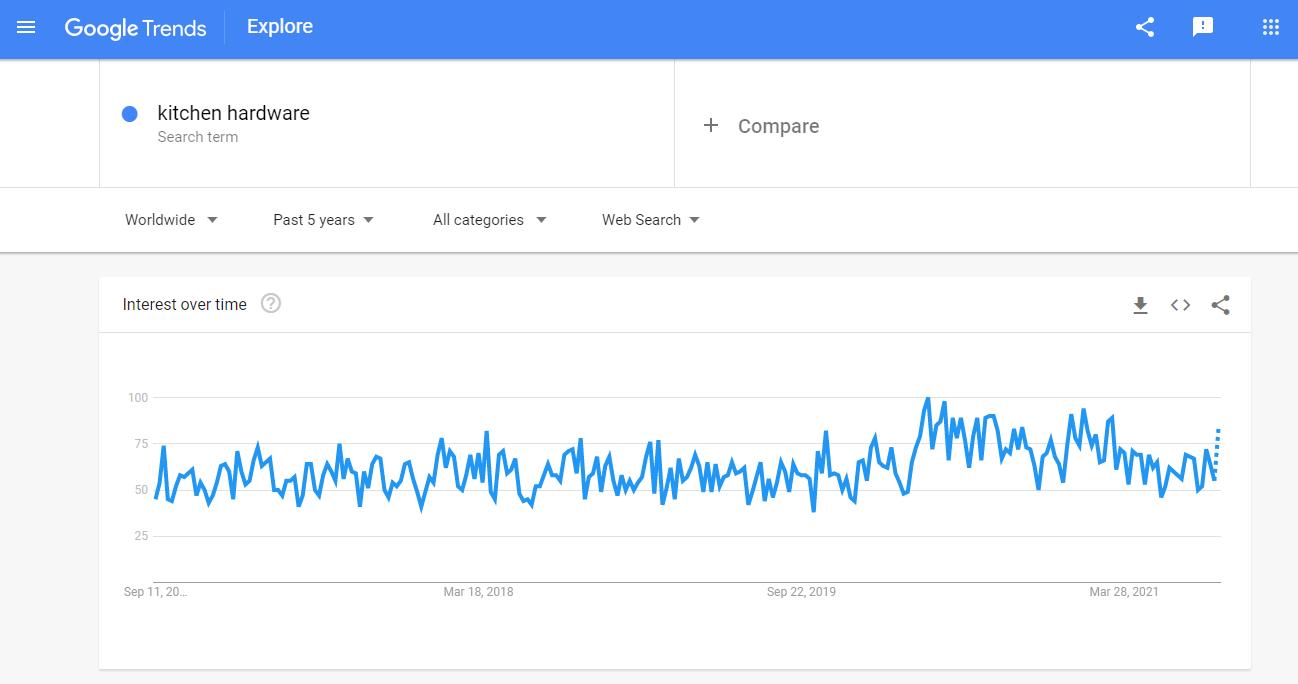 Who are we?
Venace has been established for almost 10 years and is a well-known manufacturer of kitchen hardware. In the move towards standardization and scale, we have served more than 1000 large wholesalers around the world with our cost effective products and professional service.
Now, we are seeking general agents for regional distribution. We will leave a high profit margin to our General Agent to develop the local market.
Basic Requirements For Our Agent:
Steady customers and sales network.

Strong financial strength and aconsiderable reputation.

Ability to order in bulk.
Benefits For Our Partners:
Preferential prices for purchasing products.

Regional price protection.

Our assistance in advertising and promotion. We will share the customers with you and help you expand your sales network.

Professional services and product quality warranty.
Applicants will need to complete an application form and submit their business licence. After the application is approved, both parties will sign a cooperation agreement.
For more information, contact us now!