Best Kitchen Cabinet Manufacturers in Canada
Kitchen cabinets have an indispensable role in creating a fully functional, effective, and efficient kitchen. In Canada and most parts of the world, many homemakers put much importance on meal preparation. The Canadian made kitchen cabinets aim to provide ease and convenience for the homemakers while they whip up something good in the kitchen. These homemakers are aware that they will benefit a lot from the organized kitchen cabinets.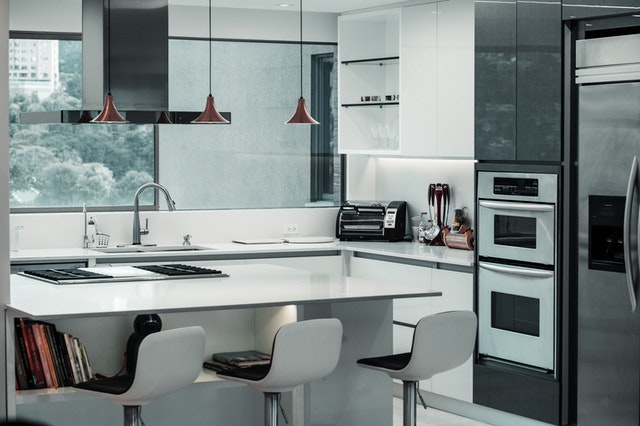 In no particular order, here are some of the best cabinet manufacturers Canada that you may consider.
Frendel Kitchen Cabinets Manufacturer
In 1968, Frendel Kitchens was established and has not stopped providing quality Canadian made kitchen cabinets since then. Builders, dealers, and homeowners simply love the superior quality of the Frendel Kitchens cabinets.
Frendel Kitchens has been making various cabinets for over 5 decades. They have a complete line of cabinetry, and they focus on providing clients with their ideal cabinets. They can do that by listening to the clients' preferences and ideas on the kind of cabinet they expect to get. As a result, Frendel Kitchens deliver unique cabinets to every customer of their shop.
Frendel uses the finest natural woods to manufacture their frameless cabinets. They also use European-style hinges. Their seasoned craftsmen were trained by an expert cabinet artisan. Every product created by Frendel comes with an exclusive warranty.
You may drop by Frendel Kitchens at 1350 Shawson Drive Mississauga, Ontario Canada, L4W 1C5.
Dynamic Kitchens
Dynamic Kitchens used to go by the name Jem-Dor Woodcraft, which was established in 1975. In 2013, the company was rebranded and changed its name to Dynamic Kitchens. Under a new name, the company creates the designs, manufactures, and sets up the custom kitchens.
Dynamic Kitchens has a modern facility where they manufacture their products. They follow high-tech processes, use modern equipment, and utilize computerized machinery to help them maintain their impeccable reputation as producers of high-quality cabinets.
You may visit Dynamic Kitchens at 4094 Eastgate Cres. London, Ontario, Canada N6L 1B2.
Canadiana Cabinets
Canadiana Cabinets was founded in 1990 by Bill Barker, a seasoned woodworker with more than 4 decades of woodworking experience and has an incisive eye for detail. Canadiana Cabinets is one of the cabinet manufacturers Canada that combine modern technology manufacturing approach and traditional method in creating high-quality cabinets.
Canadiana's specialty is making custom kitchen cabinetry. You get kitchen cabinets that follow your design ideas to give you something unique. The company's designs are highly creative and versatile. They aim to follow and maintain the highest standards for functionality and quality.
If you want to check out some of their cabinets, you can pay a visit at 2712 Brown Line, Peterborough, ON K9J 6X6, Canada.
Cataraqui Cabinets
In 1979, a new cabinet maker in Kingston was put up. The new cabinet manufacturer, Cataraqui Cabinets, won the hearts of many customers due to their cabinets with high-quality finishes. Thanks to the company's high-quality finishes, Cataraqui Cabinets remains ahead of their competition.
Cataraqui Cabinets is an enterprise owned by a family. They employ local craftsmen that are highly skilled and always aim to meet the satisfaction of customers when they create the cabinets.
After 20 years in the business, Cataraqui has expanded the line of products they offer and included finished wood tops, cabinet doors, and a lot more. If you want to see the many products they offer, you can drop by 613 O'Connor Drive, Kingston, Ontario K7P 1J9.
Cabinetworks
In 1983, Cabinetworks began its journey in designing and creating kitchens. The company has always been focusing on the seamless finish, craftsmanship, styles, designs, and high-quality materials. The company can provide the needed cabinets for new or already existing homes.
Cabinetworks know that only quality woods must be used in manufacturing the kitchen cabinets. These woods include rosewood, walnut mahogany, teak, cherry, pine, ash, hickory, birch, oak, and maple. The designers and craftsmen of Cabinetworks work together as a team to create cabinets that meet the satisfaction of the customers.
You can visit their office at 75 Akerley Blvd. Dartmouth, Nova Scotia, Canada B3B 1R7 to see the cabinets with your own eyes.
Basaltic Kitchens
Among the cabinet manufacturers in Canada in this list, Basaltic Kitchens is most probably the youngest. It was in 2003 when Basaltic Kitchens was established and has since dominated the market for kitchen cabinets and other cabinets for homebuilders and homeowners in Greater Toronto.
This company has been known for creating extraordinary spaces. It has always maintained its stand on providing excellent service, aesthetically appealing products, and quality goods for its customers. The Canadian made kitchen cabinets from Basaltic Kitchens are some of the finest handcrafted cabinets that your eyes will lay upon.
Don't hesitate to visit Basaltic Kitchens at 161 Basaltic Road, Concord, ON L4G 1G4 whenever you can.
Euro-Rite
In 1982, Euro-Rite was founded. It is the largest manufacturer of RTA or ready-to-assemble cabinets in Western Canada and Greater Vancouver. Euro-Rite has been providing quality cabinets for more than 3 decades.
The cabinets are European-inspired. The company also offers fully assembled cabinets. They also have hundreds of styles for the cabinet door to suit different budgets and preferences of customers.
For more details, you can visit 212 – 19100 Airport Way, Pitt Meadows, BC V3Y 0E2 Canada.
DT Splinter Custom Kitchens
A family runs the DT Splinter Custom Kitchens that manufacture custom kitchen cabinetry. The company offers an array of design options, excellent-quality cabinets, and impeccable customer service. DT Splinter Custom Kitchens aims to meet the satisfaction of the customers and provide an amazing experience while shopping in their establishment.
DT Splinter Custom Kitchens have transitional, contemporary, and traditional design styles. The team of talented craftsmen and designers are consigned to bring your dream kitchen into reality. The company intends to provide the cabinet that you intend to have.
You can visit DT Splinter Custom Kitchens at 1136 Clyde Ct, Kingston, ON K7P 2E4, Canada.
Crystal Cabinet Works
In 1947, Tom Hammer founded Crystal Cabinet Works. It is a family-owned business that still remains the same for over 7 decades. The company did not change the tradition of handcrafting the cabinets. The painstaking process of creating the cabinet yields a finished product that can only be described as astounding.
You can pay Crystal Cabinet Works a visit at 1100 Crystal Drive, Princeton, MN 55371.
Cabico
If you are looking for a high-end cabinet in North America, you got to find a Cabico kitchen cabinet. Cabico was founded in 1986 and has always been proud of its fine cabinetry. The perfect combination of technology, craftsmanship, and creativity makes every Cabico cabinet a masterpiece.
Come and see more of the gorgeous cabinets that only Cabico can make. Pay them a visit at 677 Akhurst St, Coaticook, Quebec, J1A 0B4, Canada today.
It doesn't matter whether you have a big, medium, or small kitchen – you need kitchen cabinets to keep things organized.