Do Pull Out Shelves for Kitchen Cabinets Save Space?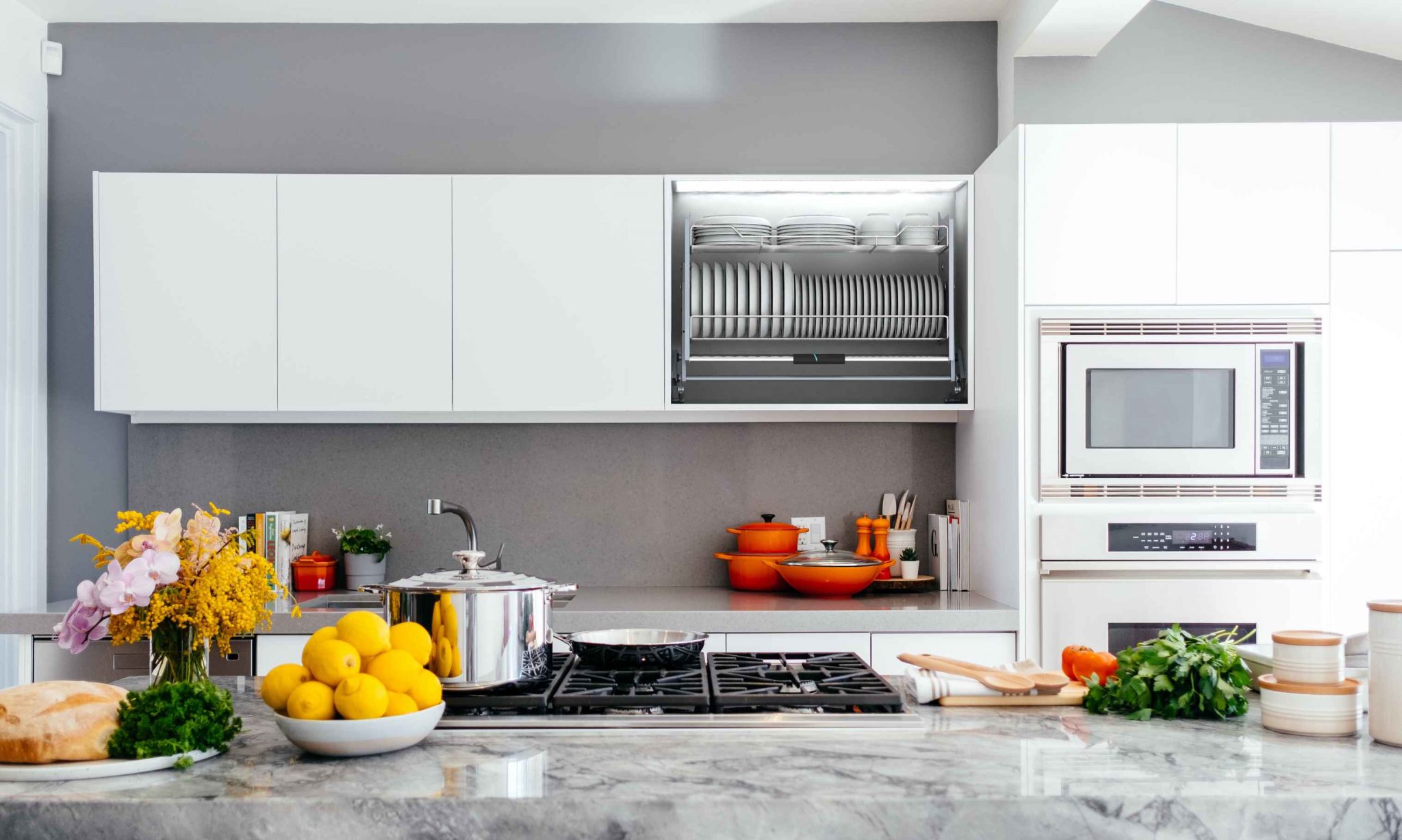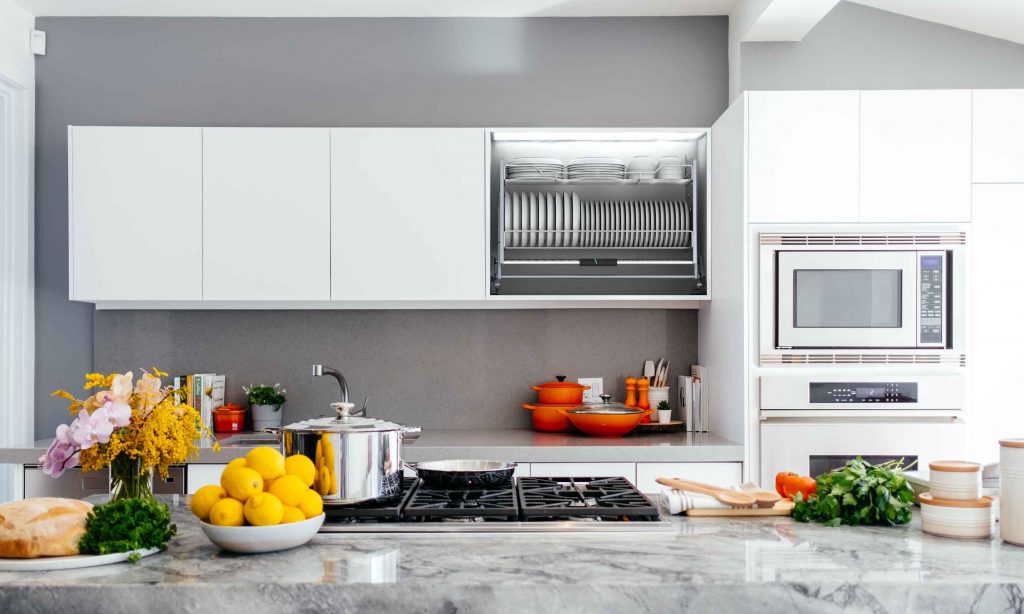 Considering that there are a lot of kitchen essentials, it's just right that you have functional kitchen cabinets. To do so, you should ensure that it comes with vast storage space.
This can be a difficult task, though. If your kitchen is not really that big, then you have to compromise with working on a smaller space. Even so, you don't necessarily have to limit yourself. With the right tools, you can easily build better storage within your kitchen cabinets.
One of the most recommended tools point to pull out shelves for kitchen cabinets. The question, however, is: does it really save space? This is what we're going to try to answer in the next sections.
What are Pull-Out Shelves?
From the name itself, pull-out shelves are a more innovative version of regular shelves. Here, instead of settling for fixed and steady shelves, you will be working with movable ones. Then, with a simple slide, you can easily access the shelf and its contents.
Although common, pull-out shelves are considered to be both a unique and creative pantry style. What makes this ideal is this it comes in various types and sizes. There are those for garbage bins, condiments, and even slim fillers. Hence, its offers are very different from what a regular shelf.
If you're looking for a tool that can maximize space with high efficiency and accessibility, then pull out shelves for kitchen cabinets are the key.
Where Can You Use Pull-Out Organizers?
You can use pull-out organizers for most, if not all, kinds of storage tools. They, however, will be most useful when installed in kitchen cabinets. This is because of the wide variety in sizes.
If you get the proper shelf type, you can expect that the smallest of tools like mini utensils to the largest ones like pans will be able to fit in. Apart from these, you can also use pull out shelves for kitchen cabinets when:
Storing spices

Organizing canned goods

Setting up garbage bins

Keeping plates and containers safe
Simply, you can use pull-out organizers for every food item and kitchen tool possible.
What are the Most Popular Types of Pull-Out Shelves?
Though pull-out shelves are functional by default, the amount of space that you'll be able to maximize will still depend on the type of shelf that you'll get. Here are some of the most popular choices that you can turn to:
Roll-out drawers are probably the most basic type of pull-out shelf. This looks like a regular shelf, but it's easy to pull out when installed.
What's more, roll-out drawers guarantee a large and wide space. Hence, it is best used for storing pans, pots, kettles, and other types of cooking ware.
Blind Corner Optimizer
Blind corner optimizers are specifically designed for cabinets with hard-to-reach corners and spaces. With this, you won't have to go through the hassle of having to crawl down into your cabinets just to get one piece of kitchen pan.
What makes this better is its versatility. You can use this to store any kind of food item or cooking tool. This will also let you keep the standard design of your cabinets.
If you have a lot of microwavable containers, then you can also use pull-out shelves to keep them clean and safe. They will also be more accessible compared to storing them in kitchen wall cabinets. More importantly, container organizers will also be a better way to ensure that they are properly arranged.
Utensil Bins
Long gone are the days where you have to buy a separate plastic utensil container for your spoons and forks. With utensil bins, you can just slide a kitchen cabinet and expect all of your utensils to be there. You can also put cooking ladles here.
Base Cabinet Fillers
For very tight spaces, the best choice would be base cabinet fillers. This is a very slim pull-out shelf, which is best for small essentials like canned goods, spices, and condiments. Installing this type will bring space maximization to another level.
Pull-Out Trash Bins
Leaving a trash bin exposed in the kitchen can cause unnecessary stench and hygiene issues. This is where pull-out trash bins come in. Instead of having to use a lid, you can just pull a cabinet when you have something to throw. Not only is this more efficient, but it is also a cleaner alternative for garbage disposal.
Spice Rack Pull-Outs
If you want a specialized shelf for spices, then you can install spice rack pull-outs. Here, you can put salt, sugar, soy sauce, and any other seasoning you may have. You won't have to move around just to get each. They will also be more organized with this pull-out shelf.
You can consult with a professional to know the best pull-out shelf type for your current kitchen space. You should also consider getting all of them if you have sufficient cabinets. Investing in these will definitely build your kitchen's functionality.
Do Pull-Out Organizers Help Save Space for Kitchen Storage?
Taking the different pull-out organizers into account, it's evident that they really do help with saving space in the kitchen. In addition, these assure a hygienic, efficient, and accessible way of storing kitchen and cooking needs.
Apart from saving space, you can also expect to pull out shelves for kitchen cabinets to compliment your interior design. These guarantee an aesthetic and more organized kitchen whilst maintaining high functionality.
Summary
Pull-out shelves are those that can be extended by sliding them forward. This function will make it easier for you to have a larger storage capacity without going through complex remodels.
There is a lot of pull out shelves for kitchen cabinets that you can install. You can have roll-out drawers for general needs, or base cabinet fillers for small-sized essentials. Anyhow, you need to evaluate your needs, as well as your kitchen's space to land on the right pull-out shelf.
All in all, pull out shelves for kitchen cabinets can really save a lot of space. Not only that, but this is also a more convenient and inexpensive solution for storage needs.