Top 10 Furniture Exhibitions & Events in 2021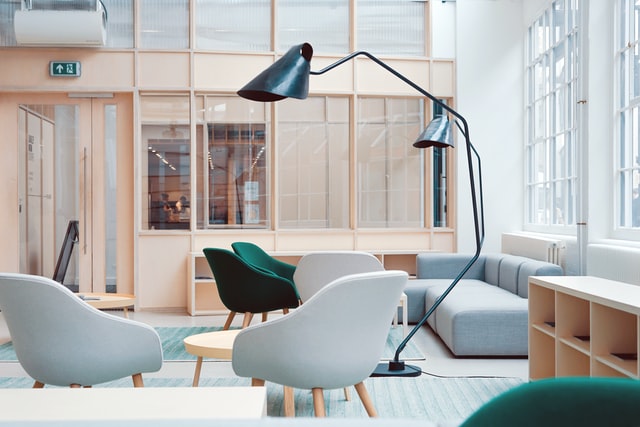 No matter if you're a homeowner, a furniture enthusiast, or someone with a furniture business, there's no better way to keep up in the field than visiting an international furniture exhibition.
If you're not familiar with exhibitions, it's an event reserved for furniture designers and retailers to show their collections.
After a drought due to the pandemic, 2021 is, fortunately, a good year for furniture enthusiasts and the said events.
In the next sections, we'll talk about the top 10 furniture exhibitions and events you should look forward to in 2021. We'll give you an overview of when they will be held, along with what you can expect from each.
Boston Design Week
Boston Design Week is a very crucial event in the furniture industry.
This week-long event is one of the most exciting furniture exhibitions because it covers a lot of fields. Unlike others, this event does not only cater to furniture fans and designers. It also catches the attention of reputable architects, engineers, and full-on manufacturers.
This was scheduled from April 28 to May 9 in Boston, USA. The display consisted of outdoor furniture pieces, which will be perfect for landscape enthusiasts. If you have missed this, you can consider going to their planned architecture events this September.
IMM Cologne
IMM Cologne focuses on exhibitions revolving around furniture pieces for interior design.
Similar to the former, this is also a large event that usually gets at least a hundred thousand visitors. IMM Cologne also gathers a vast number of furniture manufacturers and designers as exhibitors to ensure the events' versatility.
This furniture exhibition took place last January 20 to 23, 2021, in Cologne, Germany. They also plan to go through 2022's exhibition in the same year.
International Contemporary Furniture Fair (ICFF)
The International Contemporary Furniture Fair or ICFF is an extensive high-end event. This is highly looked forward to by A-list designers and retailers.
Apart from various furniture pieces, ICFF also covers fields like lighting, flooring, wall design, textiles, and other décor needs. Apart from this range, they are also known for hosting engaging activities during their furniture exhibitions.
This event is scheduled for November 14 to 15 in New York, USA.
Maison&Objet
Maison&Object focuses on showcasing furniture pieces with European designs. Hence, it's just right to say that this has one of the classiest and distinct displays.
One of the most notable things about Maison&Objet is its virtual showroom. This makes it possible for manufacturers and designers to connect even when they are not physically in the exhibition. This promotes convenience and accessibility for a lot of furniture enthusiasts.
This Paris-based exhibition happens twice a year. In 2021, their events were set in January and September. In the latter, the dates range from September 13 to 15.
Design Shanghai
If you have a thing for furniture pieces based on the designs from Eastern and Western Asia, then you should look into Design Shanghai.
Design Shanghai covers five different showcase fields. To be specific, they come with pieces for Kitchen & Bathroom, Workplace, and those that have Contemporary, and Classic designs.
The event will be held in Shanghai, China between dates, between June 3 to 6.
The Inspired Home
The Inspired Home is an exhibition saved for home furniture pieces and equipment. In terms of house needs and design, this event is one of the most-sought throughout the year.
The event at hand comes with several fields. In particular, you can expect textiles, kitchenware, smart home systems, and various home décor. This is usually accompanied by more or less than 2,000 exhibitors, which ensure the event's vast showcase.
The Inspired Home's exhibition takes place in Chicago, USA, from August 7 to 10.
Interior Design Show Vancouver
For those that are looking for online exhibitions, then you should check out Interior Design Show Vancouver. This uses virtual sites and showrooms to host their event. Hence, you won't have to worry about having to leave your homes.
The Interior Design Show Vancouver displays extensive furniture pieces. They don't usually follow a specific design for their themes. Along with a showroom, you can also expect conferences and seminars about the furniture industry.
The said event will happen from September 29 to 30.
Salone del Mobile Milano
Salone del Mobile Milano is also a European-focused international furniture exhibition. This is one of the oldest exhibitions to the point that this is already considered a tradition for enthusiasts in Milan.
The event showcases different types of themes in their show. These are lighting, interior pieces, office items, kitchen essentials, bathroom pieces, designs from young artisans, and of course, furniture from top brands.
You can expect the Salone del Mobile Milano to occur from September 5 to 10 in Milan, Italy.
The High Point Market
The High Point Market is another famous international furniture exhibition. Twice a year, they host trade shows dedicated to more than 2,000 exhibitors worldwide.
Despite the name, you can't directly shop at The High Point Market. It only accepts trades. Meaning, you can either be a retailer or exhibitor looking for a specific furniture design. If you don't belong in either, you can still simply browse the furniture showrooms.
The exhibition takes place in both April and October. For October 2021, mark the dates 16 to 20. This is held in North Carolina, USA.
LightFair
LightFair is a lighting-focused event. This covers both commercial and architectural needs when it comes to lighting pieces. What makes this popular is its experts-packed audiences at every event.
Apart from the display, the exhibition at hand also prioritizes education. This comes with conferences to walk the audience through the important topics and issues revolving around engineering and architecture.
In 2021, this is scheduled to take place from October 27 to 29 in New York, USA.
Summary
Consider visiting the ones above if you want to take a look at new designs for your home or business. Moreover, doing so will give you a high competitive advantage because you will basically be an early bird in the upcoming trends.
Note that an international furniture exhibition is not just an opportunity for fans. If you belong in the commerce field, this can also present marketing opportunities for your brand.
Even though there are a few months left until the end of 2021, you can still expect numerous events. There are other multiple exhibitions that you can look into if the previous events don't cater to your taste.