Designing Your Urban Kitchen of the Future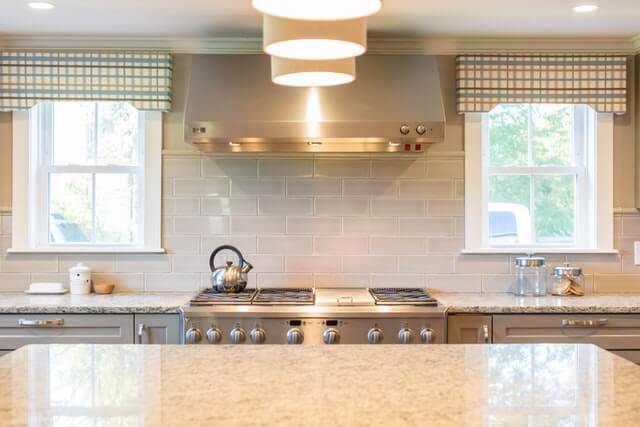 A quiet afternoon spent dining with your family in your newly decorated kitchen's breakfast nook gives a stunningly realistic vision of leisure and fun social interaction. We could use a few more of these images to liven up our lives in this seemingly impersonal and overly urbanized society. Urban kitchen designs promote open planning to accommodate a comfortable and accessible social environment that will encourage people to spend more time in the kitchen and enjoy the company of people who occupy their lives. The designs are more dynamic, and the features are more appealing to urge visitors to relax and stay.
Dining and entertaining in the kitchen
Nowadays, kitchens are used for more than just food preparation; they are also used for more social and participatory activities such as dining and entertaining. They incorporate bar countertops into their designs to provide an additional dining room and conversation space for those who visit the kitchen. Maximizing Storage Space is also essential in an urban kitchen to save more space. Traditional tavern-style ones disclose a more formal environment, contemporary ones with tiled top surfaces and framed glass cabinet faces beneath, to very sleek and Urban ones with only granite or similar surfaces and stainless steel tube vertical support. With magnificent sculpture-like dining chairs and exquisite pedestal tables, the breakfast nooks are even more daring in their design. Most breakfast nooks are permanently located near a window or a wide kitchen corner. They either employ window seats or customized seats that are affixed to the walls for the built-in chairs. The loose chairs are usually upholstered in the same fabric as the built-in seats, and the table design complements the chairs to create a cohesive and united eating environment.
There is potential for development in urban kitchen design.
Materials that have recently been discovered to be more durable and long-lasting are gaining appeal. Some of them are still relatively pricey, but only because they cater to a select audience. Less expensive materials that mimic these materials will soon be available on the market. As the demand for more urban materials develops, higher quality kitchen design materials are projected to become more affordable to the typical homeowner. The key source for materials for kitchen design is home stores and showrooms, but the internet is also pushing for a bigger audience, which means more people will be able to find the things they desire. Every opportunity for change and improvement is being considered to make kitchen layouts and designs easier to plan, build, and attain in the future.
What Should You Expect From Your Urban Kitchen?
According to recent research, most of us only buy a new kitchen once every ten years. A new kitchen is indeed a significant investment, so it stands to reason that customers want the most value for their money. They are buying an urban kitchen, including going to the next DIY store or the kitchen outlet and selecting the countertop and some cabinets. Urban kitchen designers, on the other hand, use a more refined approach.
What to anticipate
Despite the firm you choose, Urban kitchen designers shall almost always need to hit your place. There are various causes for this, including:
o The designer will want to take precise measurements of the available area and plan the pipes and connections for the essential appliances. This can help to avoid unnecessary delays when it comes time to install the kitchen.
o The designer will benefit from seeing your home to advise you on specific designs better to compliment your style.
o A great designer will usually let you see a mock-up of the design you chose on a laptop to help you visualize what the finished product will look like; it's much easier to accomplish this from the kitchen's location.
o The kitchen business will frequently be able to offer you financing for your new kitchen, allowing you to spread the expense over a set length of time. It is more preferable to address this in the privacy of your own house.
What services do Urban Kitchen Designers provide?
By dealing with all parts of the design on your behalf, urban kitchen designers can take a lot of stress from buying a new kitchen. This means that instead of dealing with a variety of tradespeople (joiners, plumbers, tilers, and electricians) and attempting to coordinate proper working arrangements for all of them, you can leave these arrangements to the kitchen designer. Urban kitchen designers can also provide you with various integrated appliances for your new kitchen, eliminating the need to buy these separately. The extra benefit of working with a designer to arrange your new appliances is that you won't have to worry about whether the products you've chosen will fit into the new design.
Many Urban kitchen designers will also handle the other aspects of renovating your new kitchen, leaving you with one less thing to worry about! As part of your new design, you may want to modify the colour scheme, which may necessitate re-painting specific details, or you may want to install new tiling or flooring. You might also want to add some modern lighting to your new kitchen to make it look more modern. Many Urban kitchen designers will be pleased to handle these aspects as part of their service.
It may cost a little extra to hire a kitchen designer, but if you want the best design with the least amount of stress, it may be money well spent.
Urban Kitchen Layout
Once you've decided on an urban layout, you should start thinking about materials. Stainless steel is popular in urban kitchens and a safe bet if you want a sleek, minimalist aesthetic. However, if you're going to go bigger and bolder, go for metallic surfaces coated in a bright gloss colour. This adds a touch of warmth to a kitchen without abandoning the urban vibe.
Urban Kitchen Lighting
Lighting is an essential factor to consider when designing an urban kitchen. Make sure you have the overhead light to lighten up the entire space and maximize Storage Space and consider additional innovative lighting options to help you see what you're doing when doing various jobs in the kitchen.
Urban Kitchen Floor
Another area that people frequently seem to neglect when it comes to urban design is the kitchen floor. The texture, colour, and material of your floor will influence the overall feel of the kitchen just as much as everything else. Before deciding, think about precisely what you want and attempt to visualize how it will appear in your kitchen. When it comes to kitchen design, always keep in mind that what appears fantastic in a showroom may not have the same impact on your home.
Conclusion
Some may argue that being urban in your kitchen design entails taking a few risks on items you're unsure about. This is never a good idea because one mistake might derail the entire operation. Allow yourself ample time to consider various options and come up with solutions to each challenge. In the end, it will be well worth it.