Where to Find Custom Hinge Manufacturers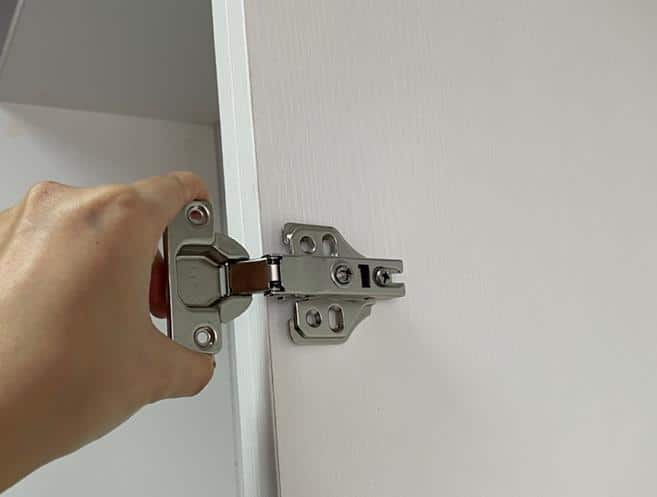 Whether you're a builder or an entrepreneur working on a home remodeling project, you'll probably be thinking about how to make your plans unique. One of the best ways to do this is by choosing custom hinge manufacturers that will help you build out the custom designs you want to include in your space.
Choosing where to find them can be tricky though, especially if you don't know what to look for when checking out companies online. Here are some great tips on where to find custom hinges that will help you get started on your next project.
1) Why Choose Them?
Custom hinge manufacturers depend on strong technical force and continuously develop sophisticated technology to meet the demand of soft close hinges bulk prospects. We're sincerely welcome mates from a variety of circles at household and abroad to come to cooperate!
Come and quote now! We can provide all kinds of soft close hinges bulk for you as per your design, sizes, quantity…etc. High quality, competitive price, timely delivery is our constant commitment. If you have any interest or questions, please contact us freely.
2) What Are Custom Hinges?
When a standard hinge just won't cut it, custom hinges are exactly what you need. With a variety of options for materials and applications, custom hinges provide a great solution for any potential client. Custom hinges can be made from a wide range of materials including wood, zinc alloy, copper alloy, brass, etc., and come in all shapes and sizes.
The flexibility provided by these hinges makes them useful in many applications including interior doors, kitchen cabinets, or even furniture pieces. There really isn't much that custom hinges cannot do! What Are Soft Close Hinges?
3) Different Kinds of Custom Hinges
Before you begin your search for custom hinges, it's important to understand that not all hinges are created equal. There are several different kinds of hinges, each with its own set of advantages and disadvantages. Understanding these differences will help you find hinge manufacturers who can produce hinges in accordance with your specific needs. If you do run into problems finding a vendor able to supply your kind of hinge, there is a solution: make it yourself!
Although we recommend contacting an expert if you want to create special hinges at home (because safety is always most important), creating your own hinged project isn't terribly difficult if you know what type of material you need, how much space it requires, etc.
4) How To Choose A Well-Known And Reliable Manufacturer
Custom hinge manufacturers are considered as one of your most basic components in creating a custom cabinet. If you're looking for good manufacturers, there are certain things that you need to consider first. Here are some helpful tips when choosing a well-known and reliable manufacturer:
Trial And Error Is Key To Finding A Reliable Manufacturer: There is no specific way on how to choose reliable manufacturers. Before deciding which supplier to contact, try contacting several different suppliers just so you can experience an idea of what they can offer. While some might not be that professional or reputable, others may have excellent customer service and quality products.
Once you've finished speaking with each of them, make sure to write down everything in a list—don't worry if it looks bad; since your notes will always help you refer back when choosing a manufacturer. If there are certain things that stood out during your conversation with each supplier, then jot them down too.
It is also important that you don't just limit yourself to searching for custom hinge manufacturers only; widen your search by looking for other types of suppliers like custom cabinet door manufacturers, custom drawer pulls manufacturers, etc.
When comparing their prices among each other, make sure to see how much it costs per item instead of per piece. You should also request for samples before making any type of commitment. This makes it easier for you to see if these companies could deliver high-quality hinges without being bothered about all those extras.
Once you feel like something doesn't look right (i.e., pricing), cancel your order immediately. You don't want to deal with a company that would force you to buy from them even if there were problems at hand. Trust is a big factor when choosing a trustworthy company so go with one who has been doing business for years now. Lastly, be sure to read up on legal details as well as ask whether or not they comply with required certification standards prior to signing anything.