How Can You Choose Cabinet Hardware?
Everyone desires to have the best cabinetry in their home space. A cabinet hardware buying guide is therefore necessary so that you know what you need for your space, the fitting, and the finishing. This will ease your access in your for while storing, removing, and maintaining a clean atmosphere in your cabinets. The buying guide will give you guidance on how to select the size of things like knobs, pulls, hinges, among other accessories you need for your cabinet hardware.
When you take a look at the cabinet hardware buying guide, you will realize that you need to learn more than you already know. This is especially on what fits where the best. Cabinets are needed in different areas in your space like in the laundry area, furniture hardware, kitchen, and smart height-adjustable desks. The buying guide offers customers guidance to help in matching your space.
The process of turning a house into a home is an uphill task. One needs to make a significant decision on the different things like lighting and painting and have everything in the house at its' place with time. All these require a lot of time and energy to be invested.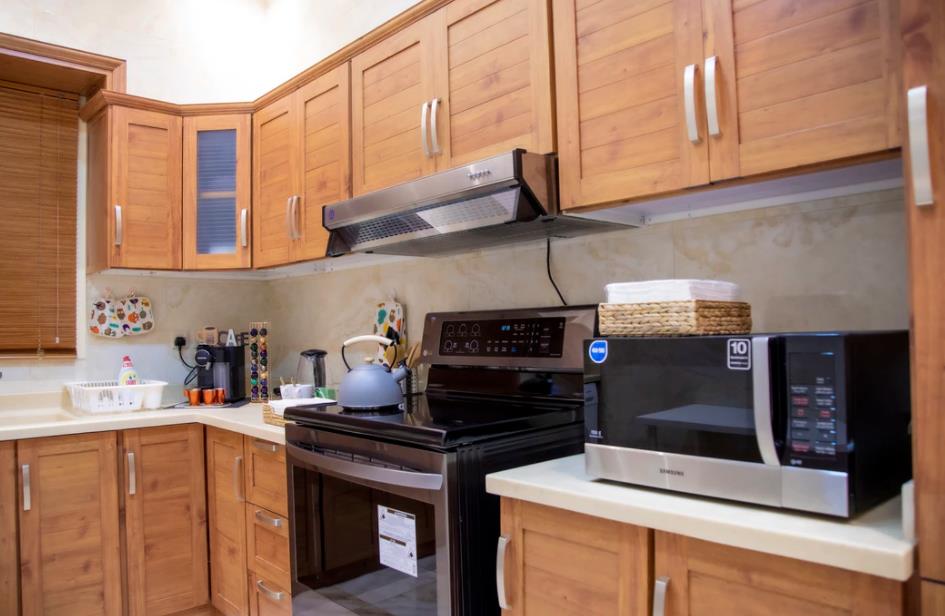 1. Look for the latest styles
You could be looking for the latest styles in the market for cabinet hardware, different types of hinges, knobs, handles, drawer slides, catches, and latches for upgrading your cabinets. Below are some of the cabinet hardware and accessories that one needs to consider and their features:
(1) Three-section full-extension ball-bearing Drawer Slide: The main features include:
-Side mount.
-Made of Cold rolled steel.
-Finishing is zinc plate ultra-smooth soft-close function.
(2) Slideway: The main features include:
– Applicable in the kitchen and side-mounted.
– It's made of stainless steel and comes in silver color.
– It is pretty sustainable and has powder coating, which is eco-friendly.
– It has continuous bearings that ensure smooth and quiet performance.
(3) Different types of hinges:
a. Full cover hydraulic Hinge
-Furniture hinges can be used in the kitchen, home office, bathroom, living room, dining, and bedroom.
-It is made of stainless steel.
-It is nickel-plated and classified under a non-folding rack.
b. Half Cover Hydraulic Hinges
-It is a multifunction hinge used for cabinets, drawers, doors, and other furniture.
-Modern style made of stainless steel, nickel-plated with high toughness.
(4) Furniture Hardware Cabinet Gas Spring
(5) Cabinet Hardware Kitchen Accessories Drawing Basket with Wooden Knife Holder
Features include:
-Has storage holders and non-folding racks
-Has a double tier
-It is made of stainless steel and comes in silver color.
-It is a modern style, multifunction, and sustainable.
-Comes in different sizes.
(6) 2 Tiers Kitchen Stainless Steel Dish Rack
Features include:
-Made of polished stainless steel and the racks have outstanding performance as they are complex and resist abrasion.
-Has a dual-tier design to separate storage for bowls and dishes. The upper tier has grooves to support up to 36 plates, and the lower tier can support 180 bowls.
-The structure is open for easy access.
-You can easily remove the draining plate clean and return it quickly.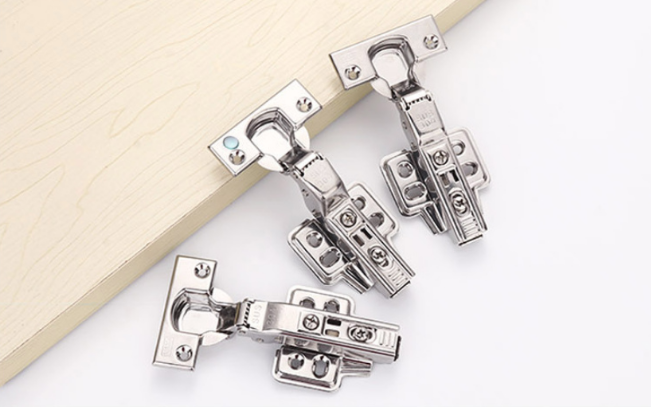 2. How to Choose Cabinet Hardware when buying:
(1) Determine the Type and Style
You need to decide if you like using knobs, pulls, or both. Opening a cabinet is easier using a knob, and a pull easily opens a drawer. When considering a hardware type, it is good to envision what is most functional for yourself.
Knobs are less expensive, and you can use them for cabinets and drawers. Installing knobs is easier than pulls. To secure a knob to the surface, you need one screw. However, knobs are smaller than pulls, and it is easier to grip pulls. Pulls are more expensive and come in different sizes, and are suitable for drawers and large cabinets with their linear shape.
You now have your hardware type in place and want to choose the best style that suits you. Hardware with curved silhouettes, ridges, and detailed texture work well for heritage-inspired designs.
(2) Determine the Size
Cabinets and drawers vary in size, and it is not easy to determine the size you need. However, it is generally recommended that the length of pull be 1/3 of the drawer or cabinet width.
A 12″ drawer matches with a pull of 3″ to 4″ in length and a knob with a diameter of 1 inch. For a medium drawer measuring 12 to 30 inches, it will fit a pull with a length of 4 to 8. Drawers measuring 30 to 48 inches need 8 inches to pull or above in length.
(3) Select the Platform and Purchase
You can always select the platform to buy online like Alibaba or AliExpress and make your payment using your visa card.
(4) Install and complete
Installation is made more accessible by following up the manual. You only need to follow the instructions in English or watch a video to install and complete. You now have your set of Cabinet Hardware in your home well set. It would be best to start with a small order of cabinet hardware of different sizes, finishes, and styles to look at how they suit your needs.
3. How to maintain and clean them at a later stage
Since your cabinet hardware and accessories may be made from different materials, use vinegar mixed with salt to remove grime for copper-made accessories. For chrome and steel hardware, use a cloth soaked with vinegar. In case of rust, use aluminum foil soaked in water and scrub. Don't use a rough cloth or steel wool on stainless steel hardware. Instead, treat brass hardware with a mixture of vinegar, salt, and flour on a cloth and wipe. For wooden hardware, use wet clothe with soap and ensure it is dried up.
To sum it all, your space should reflect the choice you make in your design. Hence you don't need to be afraid of mixing different types of designs. There are kitchens with different colors, finishing, brass lighting, black hardware, among others. If you prefer everything to match but have stainless steel appliances, then select black cabinet hardware. It will match with all finishes keeping your space feeling clean and well-coordinated.
Hopefully, this simple cabinet hardware buying guide serves as a helpful starting point when shopping for cabinet hardware. Finally, experimentation is the best way to dial in your personal preference because every room has its own unique set of requirements.