Tips on Buying Cabinet Hinges in Bulk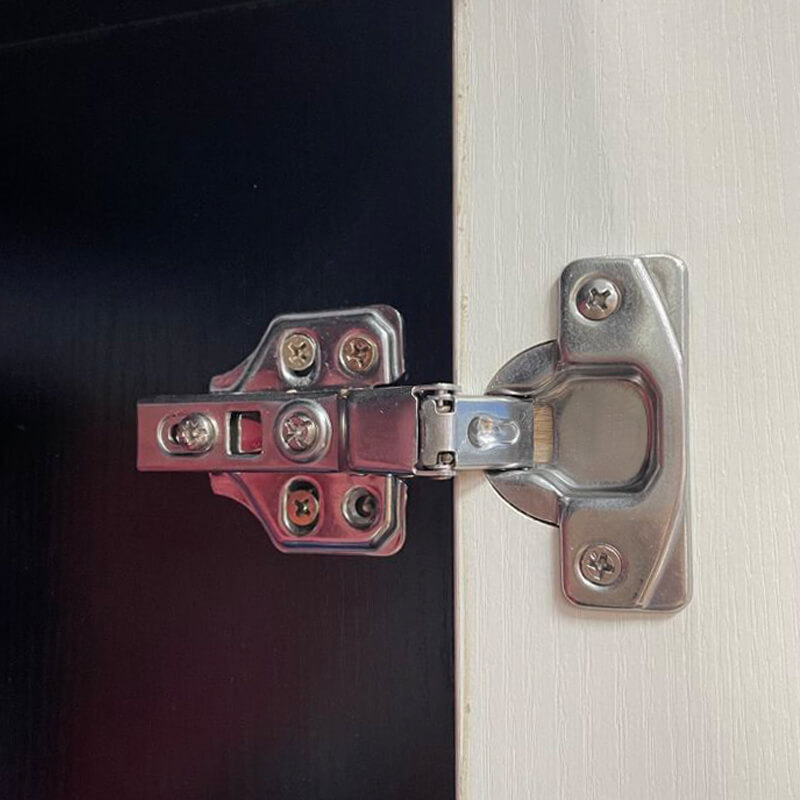 When you're looking to buy hinges in bulk, there are several things to keep in mind so that you can save money and get the hinges you need in good quality. Start by checking the hinge's material type and what kind of screws or hardware it uses so that you know how much weight it can hold and whether or not it will work with the rest of your fixtures.
1) When to Buy In Bulk
A lot of people aren't sure when they should buy hinges in bulk, but it turns out that buying them in large quantities makes sense. For example, if you plan to design a new cabinet system or remodel an existing one, you might need several hundred hinges. If so, you'll save money by ordering them all at once instead of getting them one at a time from different suppliers.
Even if you're just starting out with a new business and only have a few cabinets to work with for now, it's smart to stock up on cabinet hardware because production schedules are often unpredictable.
2) Where Can I Buy In Bulk?
Many online retailers offer bulk purchases of hinges, but they may not be very good quality. To avoid getting cheap hinges that don't last, it's best to find a reliable supplier who specializes in cabinet hardware. For example, our company is an experienced provider of hinges for use in kitchens and bathrooms. We supply high-quality hinges to help you give your home a professional look.
Whether you're looking for piano hinges or European style hinges, we've got them all at affordable prices! We also provide custom hinge solutions if you can't find what you need from our vast inventory of stock items.
3) What Kind of Cabinet Hinges Should I Buy?
When it comes to cabinet hinges, there are a lot of options. Most people go to their local hardware store and grab a box of hinges, but choosing hinges can be quite a confusing task for those who have never done it before.
Whether you're getting your cabinet doors installed or you're trying to build your own cabinets from scratch, knowing which kind of hinge will work best for you is crucial. In order to decide which type is right for you, let's take a look at some common ones.
First, there are soft-close hinges that use little silicon inserts that absorb shock as they close. These are ideal for cupboards with heavy items because they prevent slamming doors—and they also happen to be really quiet when used with wooden drawers.
Next up, we have self-closing hinges that automatically shut after being opened half way. These are perfect if you don't want to spend too much time doing chores around your house—or if you don't want family members wasting water by leaving faucets running! There are even door stop clamps available if you want to stop opening cabinets all together.
Finally, ball bearing hinges offer extra smooth motion for any cupboard or drawer that uses them. They're great for kitchen drawers with lots of small parts in them so you don't find yourself rummaging through three different places looking for one tiny tool. They aren't good for things like pantry doors though since they open rather slowly compared to other types. While each kind has its upsides and downsides, most can make whatever job you have easier no matter what kinds of furniture need moving around inside your home.
4) How Much Do I Need?
How much hinges will you need when you buy hinges in bulk? If you're just looking to replace a couple of old cabinet hinges, then it might not be that big of a deal. But if you want to add some new hinges to an entire kitchen or bathroom, then it's worth getting an idea of how many hinges you might need. This way, when you do buy your cabinets and countertops and sinks and all sorts of other things, you'll already have a good sense for how many hinges (and potentially other fittings) you'll need.
The good news is that buying cabinet hardware like door knobs and hinges in bulk can cut down costs significantly; one company we've worked with has saved between 30-50% on their orders by buying directly from us instead of through an online or retail outlet.
Not bad, right? So if you want to know more about how much does it cost for cabinet hardware in bulk quantities, contact our customer service department today. We'll be happy to provide as much information as possible about prices and savings. Or call us at +86-20-82303742.