5
Popular Kitchen Wall Cladding Options
When it comes to decorating your kitchen walls, you'll find that you have lots of ideas. But no matter what, you need to consider several things: Does it match the style of your kitchen décor? Is it practical and durable? Does it cost more than you can afford? We've put together a list of ideas and options to provide you with the best five choices. Keep reading this article and benefit from it and find the kitchen wall decor ideas.

1. Ceramic Tile
Ceramic tile has always been the first choice for kitchen walls. If you want a functional and inexpensive material, then ceramic tiles are a great choice. They are moisture-resistant, stain-resistant, easy to clean, and durable. And with modern technology, ceramic tiles are available in more styles, kitchen wall decor colors, and patterns that are more in line with modern kitchens. You can find almost any tile you want to match your kitchen's palette perfectly. It is modern kitchen wall decor.

2.
Wallpaper
Although it may not be the most typical wall material for kitchens, wallpaper is becoming a popular kitchen wall trend because it is easy to clean, apply and remove. For damaged walls, you can use wallpaper to cover them. This option is both decorative and fashionable and can enhance the visual appeal of your kitchen.
3. Stone
Stone is also hot because of its natural properties. This material is easy to clean, hard-wearing, and durable. Whether you choose granite, marble, quartz, or other stone, you will have a unique wall pattern. But the stone does not have an advantage in terms of price. And you have to hire professionals to finish the installation.

4. PVC
PVC wall panels are affordable, waterproof wall covering that is durable and inexpensive. This wall panel is cheaper and easier to install and maintain than tile. A variety of patterns and modern designs help you achieve the dream look for your kitchen. Long-lasting durability also comes with elegance. You can even customize your kitchen with a personalized wall scheme.
5.
Pla
stic and Acrylic Paints
Paint may not be the first choice for kitchen walls, as it will face moisture examinations. Fortunately, plastic and acrylic paints offer an ideal solution. This material means that it is moisture-resistant, mold-resistant, easy to clean, and can bring rich colors to your kitchen. The ease of cleaning and low price make plastic and acrylic paints popular. However, the properties of this material dictate that it will not be as durable as other wall coverings. Also, using this material for kitchen walls will take a little more time as you apply it multiple times and wait for the paint to dry before you can use the kitchen.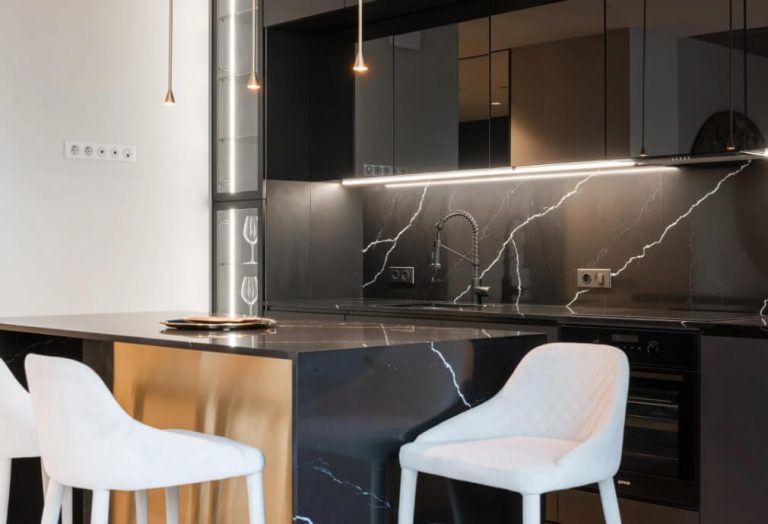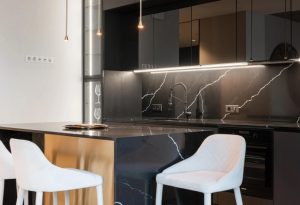 Conclusion
There is no perfect kitchen wall decor ideas solution. Any material has its advantages and disadvantages. You need to find the best option within your budget to give your kitchen a style that makes a statement. Seeking professional advice from an interior designer will also solve your puzzles. Ask them to help you filter out those options that are perfect for your needs.