8 Best Kitchen Cabinets Manufacturers in Saudi Arabia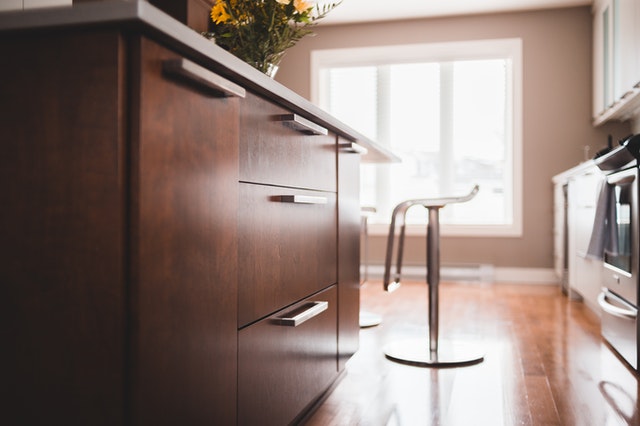 If you want to start a kitchen cabinet business or any type of furniture at that, the first thing that you have to find is a good manufacturer.
Manufacturers are closest to being your business partner. In addition, the quality of your potential products will depend on them. Therefore, you can expect the manufacturers to have a great impact on your success.
Of course, getting a good manufacturer is hard. This is why, in the next sections, we have provided a list of the best kitchen cabinets manufacturers in Saudi Arabia. You can use this as a reference later on when looking for a reliable supplier.
Oakcraft
O the top of our list, we have Oakcraft. Their expertise in the field of kitchen cabinets extends to over 100 years. They have been internationally available. For the last 10 years, however, they have been paying great attention to the needs of Saudi Arabia's businesses.
Oakcraft has three collections reserved for kitchen cabinets. These are:
Each collection follows a certain theme. They also offer vast options in terms of colors, type of finish, and major wood type. Moreover, their products come with Oakcraft cabinet hinges with the highest quality out of the existing manufacturers.
One of the main assets of Oakcraft is the international standards that it follows. Instead of focusing on just one aspect, they have notable qualities in terms of aesthetic, durability, and guarantee. If you avail from the, you will have a 3-year warranty for all of their kitchen cabinets.
Adada & Kabbani Co.
Next up, we have Adada & Kabbani Co. They have been around for more than 50 years in Saudi Arabia. This means that they already have an established customer base both in the field of kitchen cabinets and in the country.
Below are some of the collections of Adada & Kabbani for kitchen cabinets:
Afamya

Agadir

Alexandria

Andalus

Aswan

Babel

Beirut

Cartage

Casablanca

Como
From these collections, you can expect vast styles like minimalist, simplistic, contemporary, and more. You have an extensive range of choices, considering the number of collections that they have. This is also your main advantage when working with them.
Kitchen Line International
Kitchen Line International has been offering its kitchen cabinets in Saudi Arabia since 1990. Thus, they have experience worth at least 28 years now. Though this is not as long as that of the previous manufacturers, expect that they still guarantee a good reputation.
This supplier does not offer a specific collection for kitchen cabinets. They, however, have a long line of kitchen appliances, accessories, sinks, and more. Moreover, they provide distinct materials for their cabinets. To be specific, you can expect Formica HPL and UV MDF Boards.
Overall, you can expect various cabinet designs. To add to their products' durability, they even use either wood or aluminium and sometimes even both.
KAFCO Kitchens & Furniture
If you want a kitchen cabinets manufacturer that prioritizes design, you should check out KAFCO Kitchens & Furniture. They have been catering to the Saudi Arabian market for more than 20 years now. They are mainly known for their personal touch on their kitchen crafts.
This manufacturer comes in with several collections showcasing their kitchen products. Though they don't specifically major in kitchen cabinets, rest assured that you will still have wide choices for the field.
KAFCO guarantees unique kitchen cabinets. Hence, you can expect the market to set your business apart from others. This is your stepping stone if you choose to work with this brand.
AL-Olayan Kitchens Company
AL-Olayan Kitchens Company was founded in 1977. Since then, they have been building a brand surrounding various kitchen furniture and needs. This brand is also popular for having one of the biggest supplier-distributor bases in Saudi Arabia.
Similar to Kitchen Line International, AL-Olayan does not have a certain collection for kitchen cabinets.
Instead, the company provides a showroom on their website. There, you can see a full portfolio over the kitchen cabinets that they can produce, along with variations that their previous customers have already availed.
AL-Olayan's accessibility is widely recognized in Saudi Arabia. They have 2 factories, 2 warehouses, and 3 main branches to ensure full coverage in the field.
Kitchen Net
For eco-friendly kitchen cabinets, Kitchen Net is the way to go. This is a family-owned company that has been in the market for 35 years and counting. Their main goal lies in going side to side with their customers' lifestyles.
Kitchen Net offers two main types of kitchen cabinets. These are Aluminum Kitchens and Wood Kitchens. Although this may seem limited, you can still expect to have vast options in terms of design.
This manufacturer mainly excels in providing unique aesthetics for their cabinets. Not only that, but they also assure high functionality over their cabinets.
AlKhaleejion Kitchen
Though originally starting in 1993, AlKhaleejion only began being a kitchen cabinets manufacturer and supplier in 2005. They specialize in kitchen cabinets, which is a good thing since you can rest assured that they focus on the field.
What makes this company special is the main material that they use in their products. Here, you can expect German materials and wood instead of local-based ones. Thus, by working with them, you can assure internationally driven quality.
Modern Wood Products
The last on our list is Modern Wood Products. Currently, they are one of the top-ranking kitchen cabinets manufacturers in Saudi Arabia. They focus on producing kitchen needs with the sole purpose of giving the best value for their customers' investments.
The key product that you can avail of from this brand is their wooden kitchen cabinet.
This is not the best choice if you prefer different cabinet types, but in terms of wooden carpentry, Modern Wood Products has very excellent offers.
Summary
The kitchen cabinets manufacturers above are guaranteed to have the best reputation and products in Saudi Arabia. So rest assured that you will have a kick start by availing from them.
Still, considering the general offers, you should check out Oakcraft. Their products come with high-quality Oakcraft cabinet hinges, which are not in the other manufacturers.
In looking for a supplier, you should consider factors like their reputation and their products' quality and price. Doing so will ensure that you will have the best value for your investment. Moreover, a good supplier will make it easier for you to build a customer base.