7 Must-Have Kitchen Cabinet Organizers and Accessories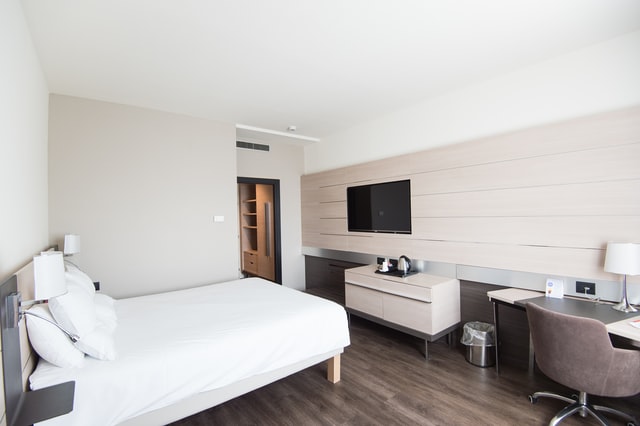 The kitchen's purpose in houses includes the place for cooking and storing foods. With all of the processes that include the procedure from cooking to storing some left-overs, a lot of equipment is required which also needs to be stored in the kitchen place for easy access. But considering the plenty of equipment- from fork and spoons, plates, and others, that are needed to be stuck inside a single portion of a house, making sure that all of these would not look messy is a pretty hard thing to do.
Best Storing Cabinets
With the absence of any storing material that would easily put all of these things into one place, your kitchen would look like chaos. Of course, no one wants that to happen. If you are currently facing struggles in organizing all of the pieces of equipment in your kitchen, here is a life hack regarding the seven must-have kitchen cabinets organizers and accessories that would help you put those things into place without having to take aside the aesthetic of your kitchen place.
1.Pull Out Corner Storage
Lazy susans had been the popular storing space before. But with the changes in times, most people prefer the more modern type of storing cabinet- the pull-out corner storage. This type of storage cabinet would help maximize storage in your kitchen and help make your place free from any sort of litter. So if you are the type of person who does not like seeing any of your goods scattered in your countertops and kitchen tables or does not prefer a roll-out pantry storage that would easily make them visible for kids then this is now the right time for you to install a pull out corner storage in your kitchen.
Moreover, this one is ideal for usage in the corners of your kitchen with a single visible side for it makes it way easier for you to reach items at the back portion of the cabinet.
Advantages:
-easier access for stored equipment
-saves spaces for work
-a more organized storage with less space consumed
-easy viewing of things stored inside
Best storage space for:
Canned goods and spices
2.Vertical Knife and Utensil Storage
If you are tired of seeing knives and spoons scattering in the different corners of your countertop or you just simply want to keep them away from the sight of your kids, then a vertical knife and utensil storage is what you need to get those things piled in a single place and protects your children from playing of those sharp pieces of equipment.
Advantages:
-features a pull-out design for easy access
-helps you sort out the usual cluttered things in your kitchen e.g. spoons, fork
-dual-use for storing of utensils plus another shelf that you can customize for use.
Best storage space for:
Knives, scissors, spoon, and forks
3.Toe Kick Drawers
If you want to upgrade the toe-kick that usually protects the cabinet base and make use of it into a storage space instead, or if you are tired of bending, again and again, to reach for those below sink storing places or tiptoe-ing your way to reach those high cabinets, then toe kick drawers would be the best choice for you. With a single tap of your toe, with no bending or tiptoes involved, the full storage will be revealed that is best used for large but thin kitchen tools.
Advantages:
-maximizes storage space
-easy access
Best storage space for:
Cookie sheets, baking pans, and cutting boards.
4.Wall Cabinet Pantry
Among all of the available cabinet pantries (see https://www.customhomegroup.com for other types), this one is the best storage that you can use for your perishable goods. Aside from that, it gives them added protection, it also gives you easy access to them just in case you suddenly felt the urge for a midnight snack while watching your favorite Netflix show.
Advantages:
-added protection for goods
-easy access
-huge storing space
Best storage space for:
Perishable goods
5.Pull out Towel Storage Cabinets
Cooking is most definitely an exhausting job to do. It takes you a lot of perspiration before you can come up with your desired recipe. So if you want a space that would organize all of the towels in your kitchen place instead of running your way to your room once you need it, then the pull-out towel storage cabinet is the best for you.
Advantages
-easy storage of towels
-easy access
Best storage space for:
Towels
6.Double Tiered Cutlery Drawer
Are you tired of those small-spaced storing spaces? Then, the double-tiered cutlery drawer would best work for your preference. This storing option mostly relies on a single layer of built-in or removable organizers. Due to its two tiers of cutlery drawer feature, huge interior space is consumed for larger storing purposes.
Advantage:
-larger storing space
Best storage space for:
Kitchen tools and silverwares
7.Hanging Pot and Pan Storage
Most kitchens resort to this kind of storage space to get rid of piled pots and pans placed in their countertops. Aside from it looks less appealing to the eyes, it may even cause damage to your kitchen utensils and scratches to your countertops which would ruin the overall aesthetic of your kitchens. For someone who takes extra care of your tiled countertops, it is a major no. So, hanging storage would be your perfect choice.
But the negative side of this storage is that some do not like seeing pots hanging on the walls of your kitchen. In some instances when some of these pots and pans are not regularly used and just plainly displayed hanging, it is most prone to dust and dirt which needs to be washed again before using them. That is extra work to do again!
Advantage:
-More organized storage
-easy access
Best storage space for:
Pots and pans
Why We Should Organize our Kitchen
Although kitchen premises are the most challenging room of the house to regularly keep organized, this helps a lot in various ways. That is why maintaining the organization in your kitchen is a must for every homeowner. Organizing your kitchens help you:
-Avoiding the purchase of duplicate items
– Gives easy access to the things in your cabinets and drawers
-Easier to Clean
-Enjoy a relaxing ambiance for cooking
-Cuts down extra time used for cooking and preparing food
Where to Purchase
If you suddenly thought of renovating your kitchen spaces and thought of adding extra storage spaces and cabinets for a more organized look in your kitchens then Venace Intelligent Technology Inc. would be your best partner for that.
With an established status, we are the leading international household products and solutions provider and manufacturer with a variety of products offered which includes:
-Kitchen accessories
-Kitchen hardware
-Laundry Baskets
We uphold our mission "Better Life Better Price" that is why we assure that in our products, quality always comes first. Our products' quality life comes from simplicity, neatness, and freshness because we always wanted to make sure that your kitchens are always up-to-date with the modern style.
If you want to check out our offered high-quality products, then you can find them here: