Best Ways To Create More Kitchen Storage Space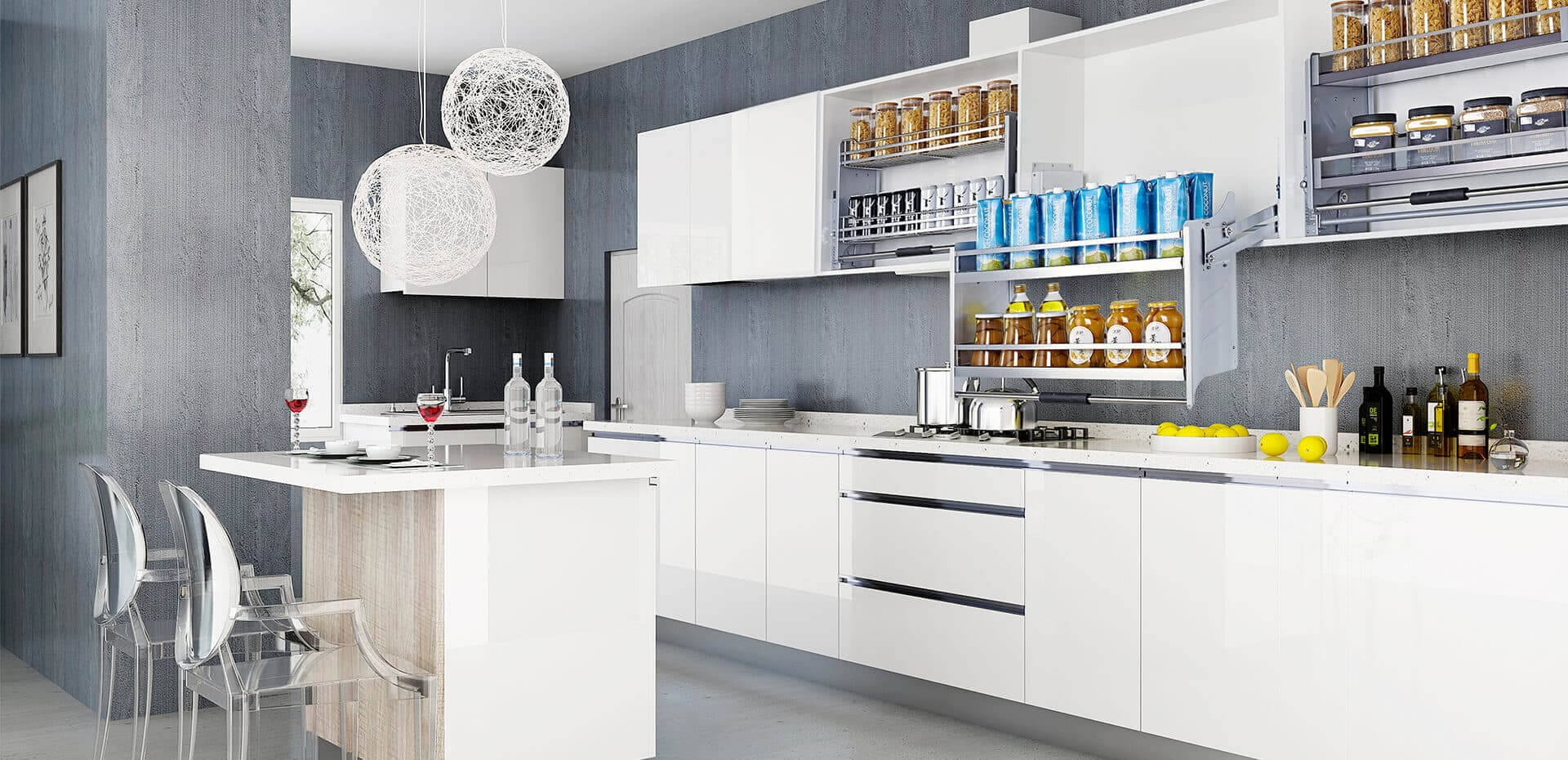 A kitchen must operate as a location to prepare food and as a place to store it. The most common issue that individuals have about their kitchens is a lack of adequately organized kitchen storage.
If your kitchen is a little cramped and cluttered and you aren't quite ready to call in a kitchen remodelling team, there are a few slight modifications you can do that will quickly and free up some valuable storage space. Here are a few examples:
Ruthless De-Cluttering
Yes, that rooster-shaped canister set belonged to your grandmother, and it would be a shame to throw it away. It does, however, have an inch of dust on it because it hasn't been moved from its location on the kitchen shelf for as long as anyone can remember. The same goes for that fondue set your mother insisted on purchasing you for your anniversary last year, and you didn't have the heart to tell her that, no, whatever her women's magazines say, the seventies fad for tepid gooey cheese dips is not back.
Get rid of whatever you don't use in your kitchen to make more space. If you can't stomach the thought of getting rid of something, put it in the basement, attic, garden shed, or somewhere else. It won't take up valuable space that could be put to greater use.
Reorganize
Simple reorganization of your kitchen cupboards can also be a quick method to free up extra storage space. Remove the spaghetti from its large packaging and place it in an appealing countertop kitchen container. The same may be said for coffee, flour, sugar, and various other dry products. The new canisters will also give a little flair to your kitchen décor, and you will suddenly have enough extra space in your kitchen cabinets to see what you have at a glance.
Invest in a Kitchen Storage System
You may buy organizers for your kitchen cabinets in the same way you can buy them for your bedroom closets. Many kitchenware remodelling, kitchen storage, and kitchen storage ideas offer specific solutions such as easy pull-out shelves, tin and canned goods storage dispensers, and extra deep drawers for large baking ingredients. You can even have a custom-made kitchen cabinet storage system created to make the most of every available inch of space.
Add an Island
If storage space, rather than floor space, is the issue, adding a kitchen island is a relatively quick and inexpensive solution that can instantaneously fix all of your storage difficulties. There are numerous models to select from, from the essential kitchen islands with just a few cupboards underneath to more sophisticated ones with their tiny sink. Another advantage of installing a new kitchen island is that it can frequently serve as a casual dining area without too much extra space.
Kitchen Storage Ideas
The kitchen is most likely the most challenging area in the house to organize. Aside from that, most individuals struggle to maintain their kitchens clutter-free. If you are one of these persons, you should think about countertop kitchen storage alternatives in kitchen hardware. After all, it appears that the goods you use the most tend to amass on countertops. Rather than constantly trying to tuck these items away in drawers, it is preferable to find a solution to keep them arranged out in the open.
What comes to mind first when you think of items commonly found on a kitchen countertop? Most people immediately think of canisters. They're an excellent method to keep hefty products like flour and sugar if you don't have a pantry or another prominent place. Canisters are available in various sizes and materials to complement almost any style, including glass, metal, and plastic. Consider storing goods like colourful pasta and beans in see-through canisters to provide visual flair.
Flatware caddies are another excellent kitchen storage item that will help you keep frequently used items close at hand. Most people keep their forks, knives, and spoons in a drawer, which requires them to open and close the drawer every time they eat something. Consider storing your flatware in a caddy on the tabletop as an option. This kitchen storage solution can save you and your family a lot of time and effort.
Utensil holders and condiment caddies are two different kitchen storage alternatives that will keep your frequently used goods within easy reach. Utensil holders, which are commonly observed on the stovetop, can store equipment like whisks and spatulas at the ready. Condiment caddies are ideal for parties and get-togethers since they make transporting ketchup, mustard, and other condiments easy. Although you wouldn't want to have these items out all the time, you can use them to arrange other utensils in the pantry or out in the open.