Kitchen Organization Ideas To Maximize Storage Space
Optimizing kitchen space is one of the best ways to ensure everything in your kitchen has its own place. It also makes retrieval easy and saves a good amount of your time and energy. It's not necessary that you need a spacious kitchen to be able to enjoy more space. It's about smartly utilizing the available space and devising ways to make storage more efficient.
So, here are 5 pro tips to get you started if you want to maximize your kitchen storage.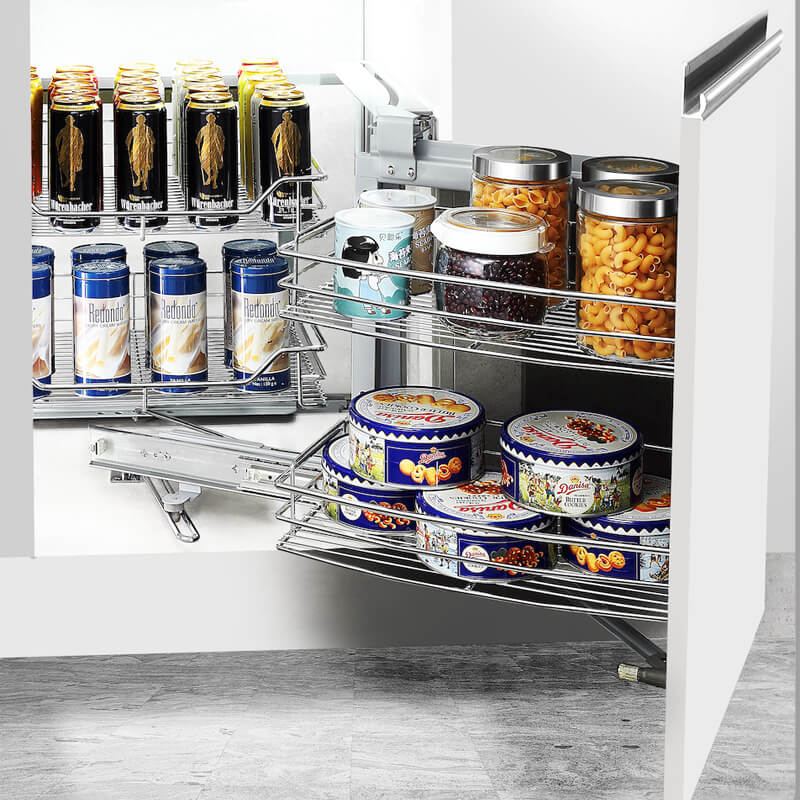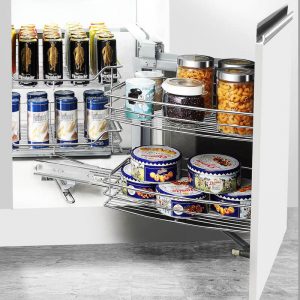 1. Get Rid of Items Not Required Any Longer
We often pile up groceries and items in our kitchen that are never used to reach their expiry date. Start the process of decluttering by getting rid of items you don't use anymore. It may include food cans, fruits and vegetables, tools and appliances you no longer need, and old utensils lying in their places for years. Please make sure you look in the refrigerator and pantry to declutter them as well. In addition to these, you also need to inspect your countertops and cabinets to see if they need to be cleared of items not needed.
2. Install Hooks, Revolving Baskets, and Pull Down Shelves
Make use of efficient yet not very expensive tools that help you organize your kitchen the way you want. For example, lazy susans are available for corner cabinets and cabinet dish racks, and spice rack pull-down shelves offer several benefits when you want to save up some space and retrieve the items easily. Pull-down shelves are recommended for cabinets located high up where it's not easy to reach. They come with a lifting mechanism and are quite easy to install.
Then there are blind corner cabinet organizers available on the market that allow you to store and retrieve daily usage items efficiently. A blind corner cabinet otherwise becomes useless and a waste of space if you don't have such a tool available.
3. Devise a Way to Hide Your Draining Dishes
The countertop area around the sink should be clear from dishes that need a quick air dry. If you don't have a proper place to dry these dishes, this area will always look messy and chaotic. Instead, the experts recommend using an over-sink draining cupboard to declutter this space and make it available for decorative items that would brighten up your kitchen.
A cabinet dish rack that comes with a drip tray at the bottom is the best way to make sure your dishes are not lying around helplessly after being washed. It also has space for cutlery when it needs air drying. The best thing is, such a rack comes in various sizes, so you can easily choose one according to the width of your cabinet.
4. Install a Pantry
If you don't have one already, carve out some extra space in your kitchen for a pantry. A pantry with a door that closes on its own and comes with racks and shelves is the best and most effective way to maximize your storage. Not only will you be able to hide your cans and jars but also items that can stay outside the refrigerator, including mayonnaise, jam, oil, spices, and herbs. This way, you will also be able to declutter your fridge and use it to store fresh items like fruits and vegetables and the leftover meal from the previous night's dinner.
5. Use Storage Units On Wheels
These are very efficient when it comes to maximizing your kitchen space and freeing up the countertops. Anything that is not used regularly can be put away in one of the cabinets on these storage units. Most of them come with a wooden or granite top, so you can also use them to place your microwave or electric oven. If you need kitchen island space to add extra counter space and cabinets to your kitchen, a cart is the best option to go for. Move the trolley anywhere you want and store the extra items in the cabinets and drawers that come with it.
Try these pro tips to declutter your kitchen and make this space more appealing and enjoyable to prepare meals or just hang around. Since maximizing storage space saves your time and energy, you will notice a huge difference after you are done decluttering the kitchen. All the best!