5 Must-Have Kitchen Accessories for Your Modular Kitchen
Modular kitchens are a good way to ensure that you can make the most out of your space. However, its structure does not merely rely on designs, wallpapers, and likes. Instead, you need to put effort into the layout of its fixtures and accessories.
Now, placing fixtures will be a piece of cake with an interior designer.
However, when it comes to accessories, you can actually do it on your own. You just need to know the must-have modular kitchen accessories to get started.
To help you, we have listed in the next sections the top 5 products that you should check out.
Pull-Out Baskets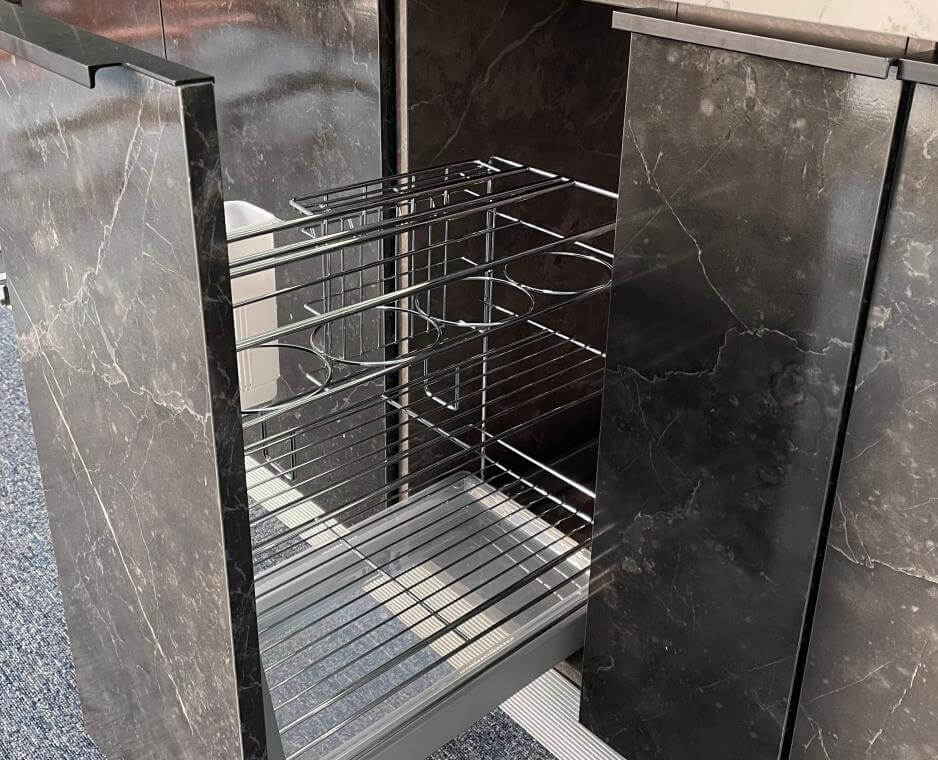 The first on our list are pull-out baskets. These are also commonly known as pull-out drawers.
Basically, pull-out baskets are modular kitchen accessories that focus on optimizing existing space. It can come in wood, metal, and plastic. Meaning, you can easily pair this with whatever interior design you're going for.
You can install these on drawers instead of the usually fixed shelves. This can be used to store plates, glasses, plastic ware, and likes.
Here are the pros of pull-out baskets:
Can come in different sizes for various kitchen tools

Compatible with both lower and upper shelves

Extends existing space

Easy to install

Allows greater convenience
The only con of this accessory is its limited weight load. You should avoid overloading this with heavy tools since it can damage the drawer's hinges.
If you want to use pull-out baskets specifically for heavy equipment like cauldrons, pots, and likes, then consider personalizing your own. It will allow you to customize its weight and height.
Corner Organizers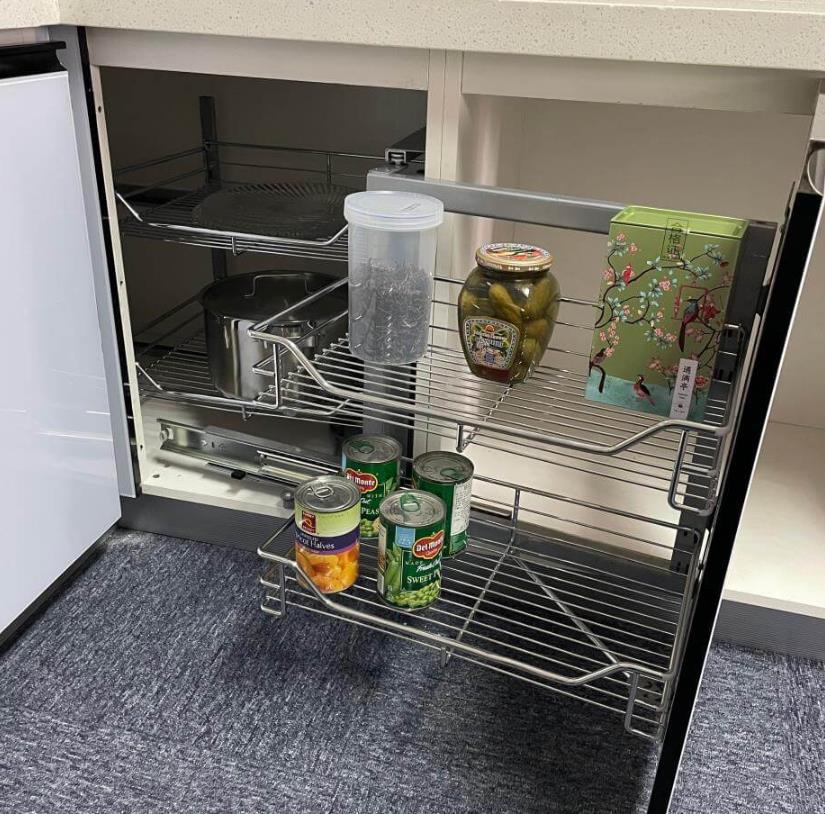 You don't always have to settle for limited or wasted spaces in kitchen corners. With corner organizers, you can easily expand your storage without having to undergo heavy renovation. This can also come in various base materials, so the design is the least of your concern.
One of the best things about corner organizers is you can use them even if your corners are L-shaped or U-shaped.
Hence, you can work with whatever you have in your room. However, if you want a more innovative solution, then you can look for rotating organizers.
You can use these accessories for storing condiments, cooking and eating utensils, and other small accessories.
Below are the benefits of using corner organizers:
Lessens wasted space

Wide compatibility with kitchen materials

Cost-efficient

Can make use of small spaces

Fairly easy to set up
So far, there are no issues with using a corner organizer. In fact, you can expect it to be all pros since it's one of the most useful modern solutions.
If you're going to get started on modular kitchen accessories, we greatly recommend starting with this.
Tall Unit Pull-Down Organizers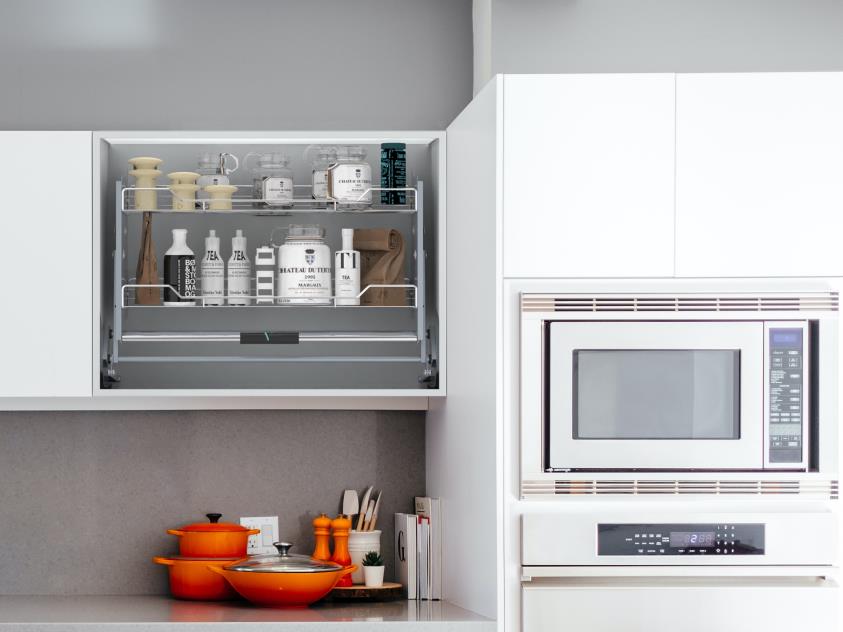 Installing tall unit pull-down organizers does not only expand your storage. It can also serve as a more accessible pantry.
Because these are placed high above the ground, this is ideal for storing food and other stocks. You can also rest assured that rodents won't be able to make their way inside these kinds of organizers.
In addition, you can also consider placing huge utensils in tall pull-down organizers. This is a much more convenient way compared to repetitively reaching for the lower shelves.
Here are the advantages that you can get from tall unit pull-down organizers:
Prevents blank and empty space on kitchen tops

Can come in various designs

Allows complex structures

Serves both as a storage and pantry

Can act as a cooking inventory
Homes with tall family members will greatly benefit from these accessories. With these, you can say goodbye to crouching and basically having to open every lower shelf.
Organized Cutlery Trays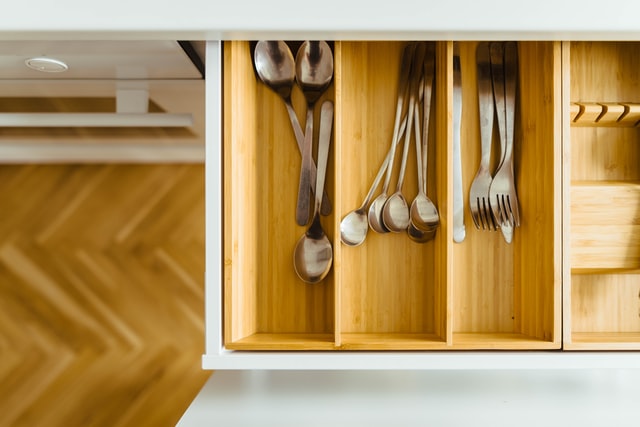 If you're particular about your organizing game, then you should check out organized cutlery trays.
Unlike regular one-room drawers, cutlery trays come with partitions. Thus, you can better set which part is for which when storing items. This is best used for storing forks, utensils, sauce packets, sticks, and likes.
Another thing, cutlery trays can also serve as a safer place to store sharp tools like knives and openers. Trays can better keep them in place instead of being out in the open or lying messily in drawers.
Refer to the following for the pros of the said accessory:
Allows better organization for small-sized tools

Partitions assure steady storage

Increases safety against dangerous kitchen tools

Compatible with any kitchen drawer

Makes kitchen tools more accessible
For best results, consider installing cutlery trays as close as possible to kitchen tops. In this way, you can easily reach your tools. Better yet, you can install these on your existing pull-out drawers and baskets. Doing so will make your kitchen more organized despite being modular.
Under Sink Pull-Out Organizers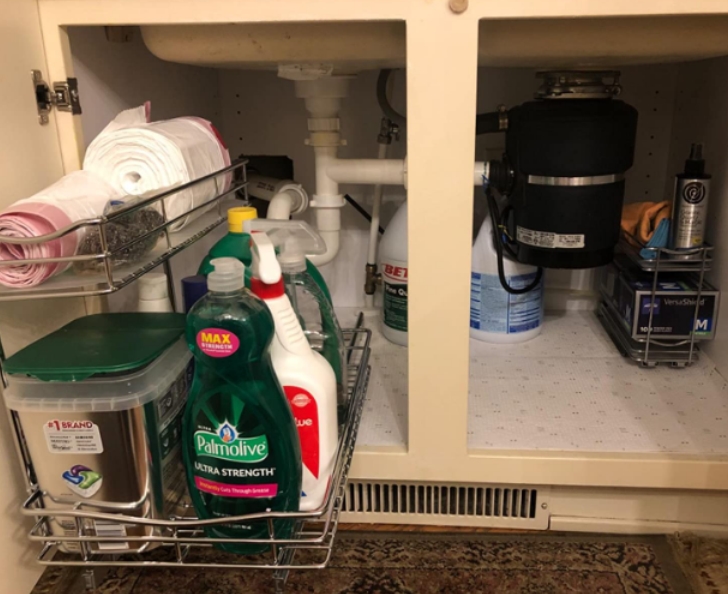 The last on our list for modular kitchen accessories are under sink pull-out organizers. These help not just in storage needs but also in terms of hygiene and sanitation.
Under-sink organizers are best used for storing cleaning tools and even garbage. Having these will make tasks like dishwashing and general cleaning easier for you. In addition, you won't have to worry about the usual issues of having garbage bins in open spaces.
Here are some things that you can get by using this accessory:
Prevents abandoned sink spaces

Allows better organization for sanitation needs

Can serve as a cleaner garbage disposal

Increases functionality of sinks

Builds a practical storage solution for kitchens
All in all, having under sink drawers will help you have separate storage between cooking tools and cleaning tools. You won't also have to go back and forth just to clean a messy kitchen.
For a higher quality use of this accessory, we recommend metal organizers. Unfortunately, using wood won't be practical since cleaning tools are usually wet.
Summary
If you're looking for a way to maximize your space, then you should consider turning to modular kitchen solutions. This will focus on building functionality while keeping an aesthetic look.
For a summary, here are the modular kitchen accessories that you should have:
Pull-Out Baskets

Corner Organizers

Tall Unit Pull-Down Organizers

Organized Cutlery Trays

Under Skin Pull-Out Organizers
Note that you can only get the benefits of these accessories if you get high-quality ones. Otherwise, you may find yourself only wasting money. To do this, you should look for the best brand for kitchenware. Doing so will help you land on getting more than your money's worth.