What are the Pros and Cons of White Kitchen Cabinets?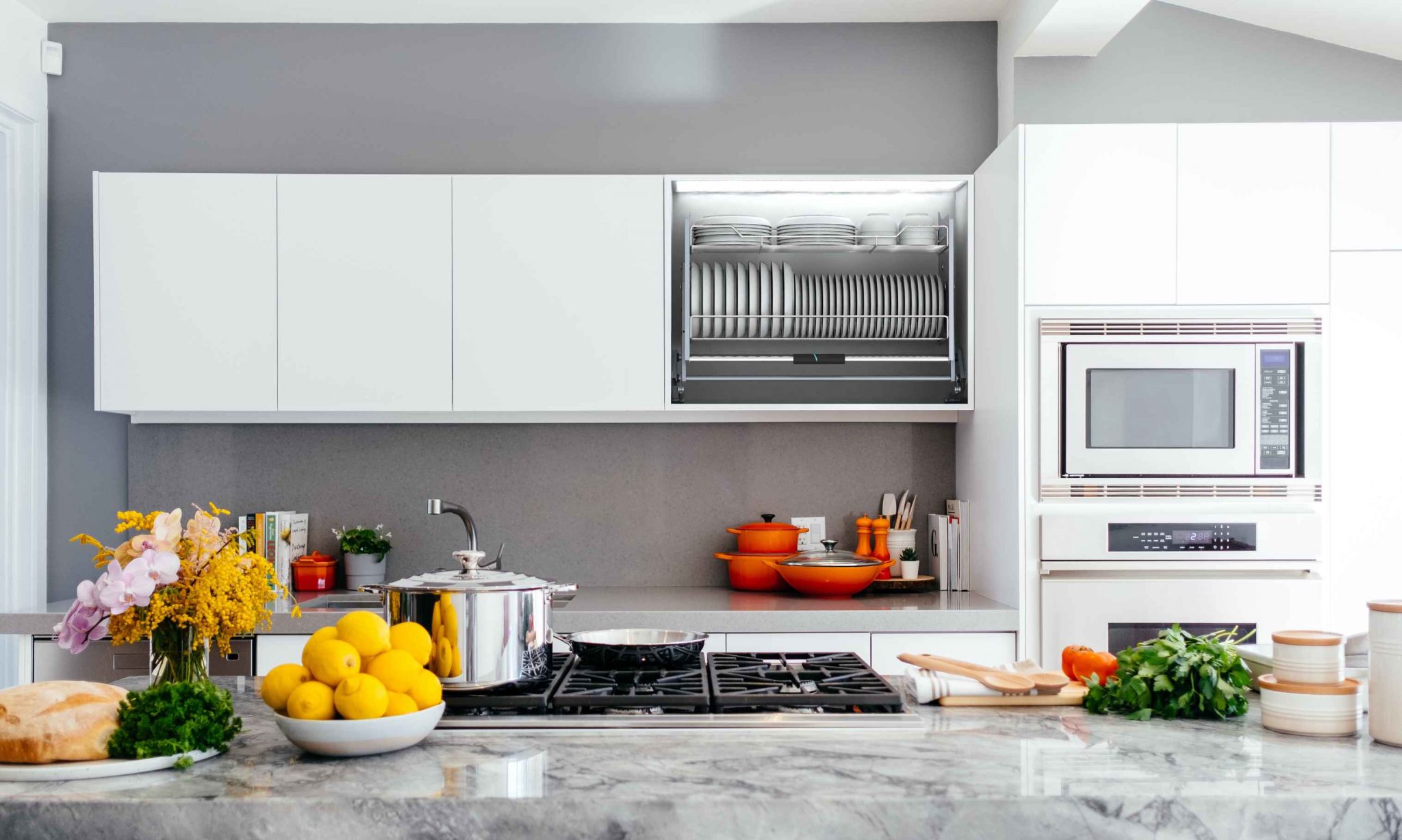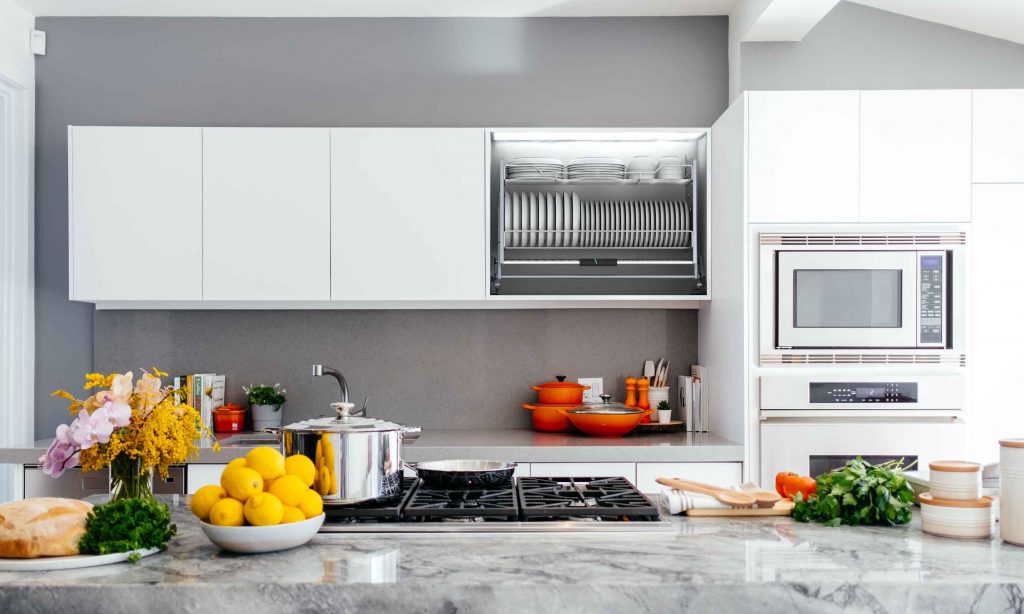 If there's one place in your home where you may enjoy your favorite coffee while reminiscing about happy memories with your family, friends, or special someone, or where you can practice cooking your favorite cuisine, it's your kitchen. You want your kitchen to be the most relaxing and comfortable place in your home especially when you're spending time with the people you care about, sharing laughs, and remembering how fortunate you are for the blessings you have on your table.
With all of this in mind, you might be wondering how to create the calm and pleasant place you have always imagined. It's incredibly rewarding to see a place where people can get together to share meals and try new dishes become appealing in the long run. By then, deciding which cabinet best complements your dream kitchen can be a challenge.
White kitchen cabinets are popular among homeowners because they have a timeless beauty and can easily mix in with any decor. Some claim, however, that they require additional maintenance. However, it is entirely up to you to decide what type of design and style you want to achieve. Consider the following pros and cons of to help you in making firm decisions.
Pros of White Kitchen Cabinets
They will never go out of style.
Since then, white has remained a timeless color. If you know a few kitchen designers from the past few years, you'll notice that white kitchen cabinets have always been a popular choice. Many designers and even homeowners have chosen it for a long time. Even after 5 or 10 years, this will still look nice and stand the test of time if properly cleaned and maintained.
They appear to be clean and tidy.
The cooking area should be a spotless place in your home, especially because this is where you'll be sipping your favorite coffee or preparing your favorite cuisine. This is where you share your top-secret recipes with the people who mean the most to you. The white color is associated with cleanliness and tidiness, making it appear more comfortable to have messed up with while trying new foods!
White cabinets create the illusion of more space in your kitchen.
You may be aware that white is the most effective color for making small spaces appear larger than they are. Choosing a white kitchen color scheme can also be a great help to lighten up your room and make it appear larger. It could also help you in saving up money for electric bills as white color reflects light especially when it comes naturally.
They demonstrate versatility and neutrality.
White is a neutral and versatile color. You have complete control over what color, style, or design you choose to incorporate into your kitchen. It is also simple to include into any design style you desire, whether you want a more classic, contemporary, or sleek modern aesthetic – the option is all yours. With white as your kitchen cabinet's chosen color, it can be simple to update and arrange if you wish to make adjustments, such as changing knobs, pulls, handles and hardware.
They are excellent for adding value during resale.
Since white color is associated with cleanliness and neatness, white kitchen cabinets can attract more attention from potential buyers. Even after such a long time, everything appears to be clean and well-maintained. If your potential buyer does not like the look, you can advise any modifications he or she could make – here is where the versatility of these kitchen cabinets comes into play. Also, those kitchen cabinets which are installed professionally can have a high reselling price in the future. This makes them a good long-term investment.
Cons of White Kitchen Cabinets
They are prone to visible dirt.
While white is associated with cleanliness, it also attracts dirt, stains, dust, and fingerprints. This is when the need for greater maintenance comes into play. Having a white kitchen cabinet can be a struggle because it immediately appears dirty as white color cannot hide any stains that may be present due to its age or an unavoidable mess brought up by the children carelessly playing at home.
They can show wear and tear.
You can't go a day or night without using your kitchen for food preparation, therefore it is more likely to suffer from normal wear and tear. It just means that any minor damage caused by age and frequent use will not be covered by your white kitchen cabinet. Furthermore, if you purchased a low-cost and low-quality cabinet, you should not be surprised if it does not survive as long as you expected.
White kitchens can appear dull and more clinical.
Even if you wish to use various items to create your dream kitchen, it is absolutely true that it will become uninteresting at some point. The white color conjures up images of a clinic or a hospital. As hospitals become places where people mourn over their loved ones' unsuccessful operations, the ambiance in the kitchen should be one of laughter and sharing favorite dishes.
White can be become discolored over time.
White kitchen cabinets, more than any other colors, are more likely to yellowing and fading, especially when exposed to direct sunlight. Additionally, if you install your cabinet near the stove vent, the cooking oils you constantly use will cause it to get discolored or faded. To get rid of it, you'll need to know how to properly arrange your kitchen cabinets.
Final Verdict
One of the many decisions you'll have to make is which kitchen cabinet best suits your dream kitchen. You'll have to put in more time and effort to make your ideal kitchen a place you've always wanted to be, as much as you want it to be more comfortable and spotless for you and your loved ones.
Maintaining a white kitchen cabinet might be difficult, but it can also be a great way to get new design ideas or any other items you want to add to it. Whatever option you choose, make sure you go through a decision-making process so you don't have any regrets afterward.