What Are The Best Materials For Outdoor Furniture?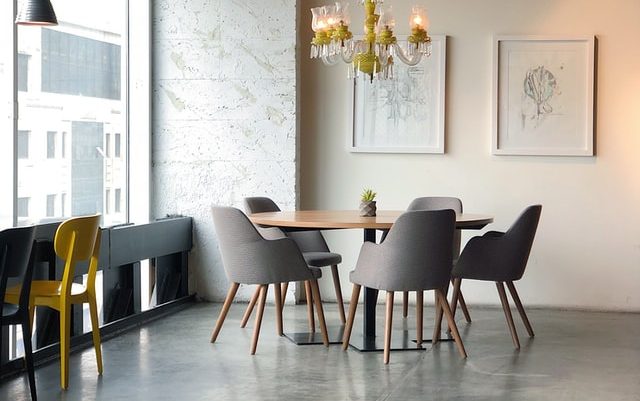 Are you planning to invest in outdoor furniture? Do you want to know which furniture materials last long? If yes, you are in the right place. You will find endless options in the outdoor furniture. Currently, furniture manufacturers are focusing on innovations and durability to satisfy all types of users. It is not about outdoor furniture only. You will find a great collection in kitchen storage as well. You will have to understand your unique requirements to find the best possible solution based on your budget.
When it comes to outdoor furniture, you will have to focus on two things, appealing look, and durability. Look matters since outdoor furniture can give a distinct appearance to your home exterior. It will add a wow factor and create the first impression. In addition to an impressive look, you will have to consider durability. It is worth mentioning that outdoor furniture will be exposed to harsh weather elements. If you choose the wrong material, it will not last long. As a result, you will have to spend more on the replacement.
Are you a bit confused? Do you want to know which material will last long and withstand harsh weather? We will cover the best outdoor furniture materials in the following. Keep reading to be aware of the benefits and downsides of each. After going through this article, you can decide without any confusion.
Stainless Steel
The material is super durable. Stainless steel is iron material, but it is mixed with carbon to offer the desired resistance to rust. The end material will last long regardless of weather conditions. Now, you might be thinking about the design. Yes, you will find endless options in the design as well. You will appreciate both the look and durability. But you will have to spend more on this material. However, if you choose this material, you will not have to spend on the replacement. Also, the material can withstand all the harsh weather elements that include heat waves, downpours, and high winds. All these benefits make stainless steel a preferred choice for outdoor furniture. If you love a contemporary design and stylish look, you can go with stainless steel. You can choose any customized style and boost the look of your home exterior. Durability is an added benefit.
Teak
Another worth considering outdoor furniture material is teak. Undoubtedly, it can transform the look of any home exterior. The sophisticated look of the teak gives it a preference over others. As it is hardwood, the surface will be sturdy. Also, it can withstand water, wind, and UV rays. Some other benefits are durability, easy and low maintenance, eco-friendly solution, and appealing look. When it comes to downsides, you will have to prevent long water exposure. Even if it is hardwood, consistent water exposure can damage the material. When soaked, the wood might absorb more water. As a result, the material can get mildew, rot, and mold. Therefore, you will have to take extra care in the winter months. Otherwise, you might not get the desired durability.
Wrought Iron
Wrought means worked by hand. Yes, it is different from the cast iron. Wrought iron can be the best outdoor furniture material for some of its unique qualities. The handcrafted design makes the look impressive, and the sturdy and heavy material ensures a durable result. Wrought iron can last for decades. However, the heavyweight does not make it the best option to move from one place to another.
Plastic
If you want cheap outdoor furniture material, you should not look beyond plastic. Yes, plastic is less expensive compared to all the materials mentioned above. Plastic will not cost you much. Other benefits are lightweight and easy to move. You can move your plastic furniture from one place to another without much effort. Also, plastic is waterproof. The downside is that plastic will fade with regular sun exposure. Also, the look is not that impressive.
Wrapping It Up
Now you are armed with all the required information. You know which furniture material is less expensive and which one can last long. You can decide based on your unique requirements. For an impressive look, you can go with stainless steel and teak. For a heavy material, wrought iron is a perfect choice. Plastic can be ideal with a limited budget.