Understand How to Build Kitchen Cabinets.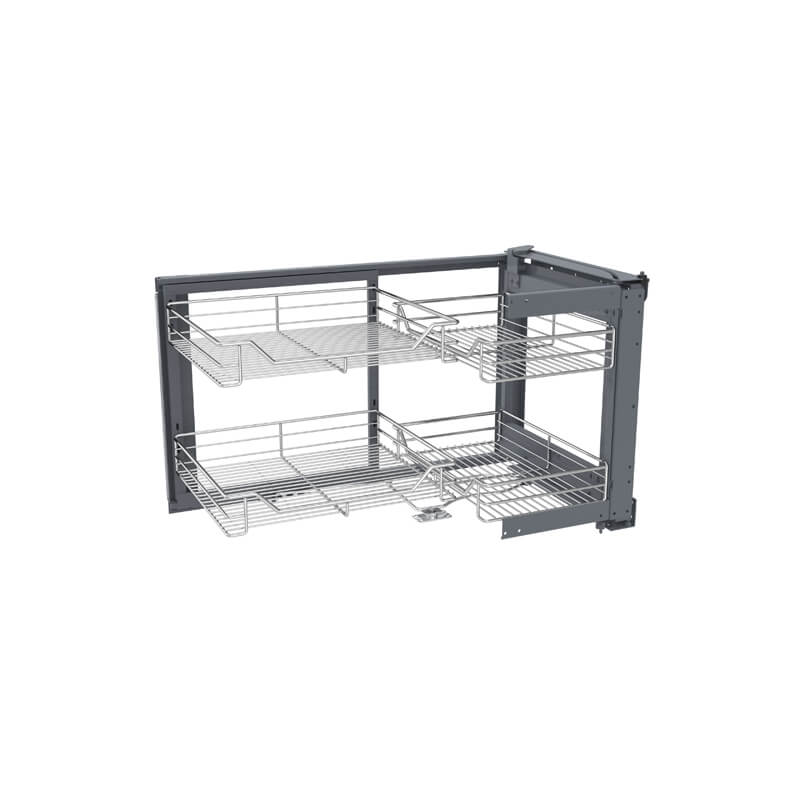 Saving money while updating a kitchen is crucial to the majority of homeowners. Because they take up so much of the kitchen space, kitchen cabinets set the tone for the entire room. Making your kitchen cabinets is an excellent alternative to spending thousands of dollars on custom-made cabinets. This would be simple if you are a handyman who enjoys home repair jobs.
Whenever taking on a project, you will find making a plan helps.
Begin by measuring your kitchen and sketching out your ideas for kitchen cabinets. A trip to the local hardware store will give you an idea of the available wood types. You will be able to determine which is the most acceptable option for your kitchen. You should also ensure that you have all of the necessary tools and materials.
Follow the plan step by step.
There are numerous books and online plans available to assist you in cabinet making for beginners. You should have no problems if you follow the method step by step. After you've made the cabinets, you'll want to stain or paint them to your satisfaction.
When making cabinets, there are a few tips to remember.
When choosing the wood for your cabinet, make sure it is smooth and clean on the surface.
Labeling all of the wood parts will make assembly easier.
Measure each dimension twice.
If you prefer to cut your wood, double-check your measurements.
When your new kitchen cabinet is finished being cut and assembled, it is not finished. It would be best if you also considered the hinges. In cabinets, there are two types of hinges: framed and frameless. The most typical style found in a kitchen is framed. It is the point at which the door is linked to the frame. Frameless is a European style that does not have a front rack. Instead, the cabinet doors are attached to the shelf, so all you see are the contents when you open the cabinet.
Choose the type of pull or knob you want.
You will also need to decide on the style of pull or knob you want for your drawers. They come in a range of styles and colors. All of these options will contribute to the transformation of your new cabinets and the addition of elegance to your kitchen.
Clean cabinet.
You'll want to maintain the cabinets clean once they're finished and installed. Grease and food particles can easily cling to the surface. Keeping your cabinets and drawers clean will help them last longer and look better.
When you see your hard work in your kitchen daily, you will gain confidence. This could be the project you need to complete to feel more confident in your woodworking abilities. Making kitchen cabinets could be the tip of the iceberg in terms of home remodeling for you.
How to Build Kitchen Cabinets: Do You Have to Do It Yourself?
With a bit of research into cabinet box construction and the right tools, you may have great success creating your kitchen cabinets. However, before you begin, you must ensure that this enormous project is appropriate for you. Consider the following factors to help you decide if constructing kitchen cabinets is right for you. By ensuring that you understand what you're getting into, you'll be able to make the work simple and trouble-free.
It's critical to recognize right away that installing a whole kitchen's worth of new cabinets would be difficult. If you're starting with woodworking, this might not be the best project for you. Keep in mind that any decisions you make while upgrading your kitchen will significantly impact one of the essential rooms in your home. Consider all of your options carefully because you may be able to find more straightforward answers to your kitchen redesign.
In general, creating your kitchen cabinets requires moderate carpentry skills and basic materials and select the best kitchen cabinet construction methods. Even if you have a small amount of free time, you may be able to make enough cabinets for your entire kitchen. You should also ensure that you have a large enough workstation to work on cabinets.
However, you may need a suitable quantity of time to have a sturdy and long-lasting cabinet. If you intend to create your kitchen cabinets, you must spend some time reading cabinet-making books or articles on the internet. So start making your kitchen cabinets now.