Do you iron your own clothes or ask your mother to do the task for you? If yes, then gift your mother a useful ironing board. It makes the process of ironing clothes way more fast and easier. It is found mainly of three types- wall-fixed ironing board, portable ironing board, and tabletop ironing board. Each of these ironing boards has its individual benefits and usage. So how to use an ironing board will be another topic. In order to choose the most suitable ironing board, you should keep certain factors like available space inside your room, frequency of usage, budget, and other significant points into mind.
Wall-Fixed Ironing Boards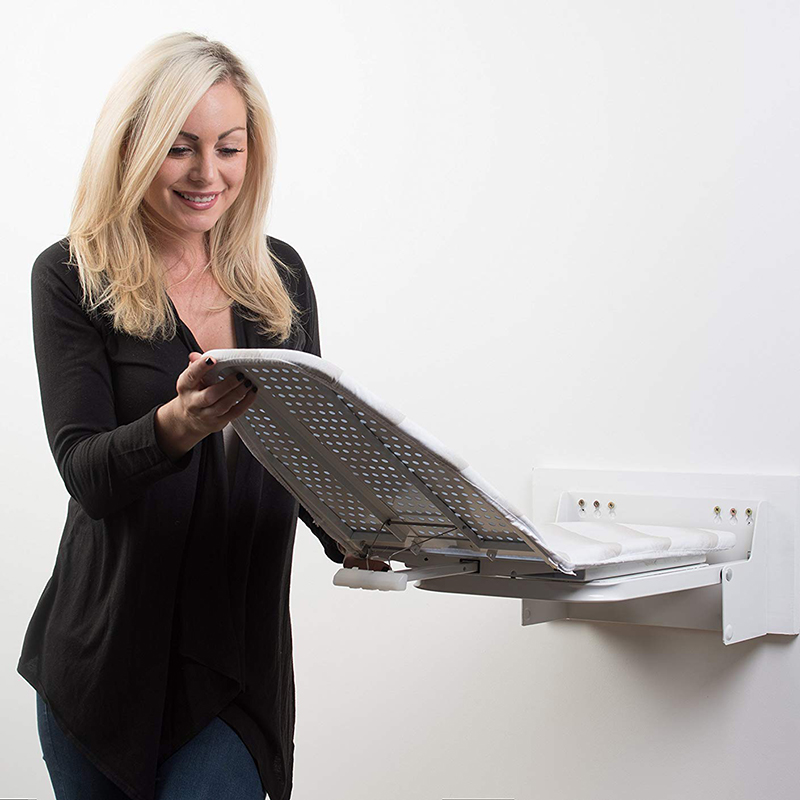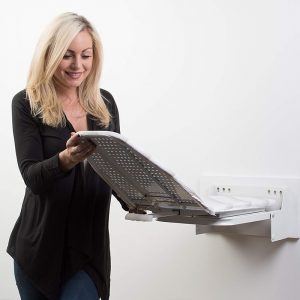 To buy ironing board online, the wall mounted ironing board is suggested by its name. It is generally fixed on the wall and can be kept folded when not in use. Due to limited space in modern times, wall-fixed ironing board is most recommended. And there is no better ironing boards option than this to save your space. It comes with or without soft covers and sometimes even comes with added accessories like an iron plate and hanging rack.
Usefulness:
It is the most recommended option in the modern lifestyle. It can be fixed with a closet as well, so people also started using this in larger rooms. For the safety of children, wall-fixed ironing boards are designed with greater safety and you need to fix it at a height that is beyond the reach of your kids. Wall mounted ironing board is user-friendly and budget-friendly, so it can be used by anyone without much effort. Its unique design makes the product favorable for easy installation.
Portable Ironing Boards
It is also a very common form of ironing board in a modern lifestyle. It is mainly preferred at home by contemporary families, and to buy ironing board online. One of the significant features of the portable ironing board is its user-friendliness, which can be placed anywhere and set in no time. It is also the main reason behind their high demand. It is easy to carry and during shifting no effort it takes.
Usefulness:
Its design makes it much convenient for ironing, as the flexible stands of portable ironing boards can be folded. If you are changing your address at regular intervals, it is the best product to suit your ironing needs. It also facilitates a height-adjustable option, which is another big advantage of these boards. It is suitable for bachelors staying away from home in a different town or city. These types of ironing boards are also preferred by people living in small houses with limited space available for ironing clothes. However, it is comparatively breakable in nature. Therefore, it is advised to use it with caution, to ensure no misuse.
Tabletop Ironing Boards
These sorts of ironing boards are equally popular as portable ironing boards. The table-top ironing board is designed to be placed over a table, as it has shorter legs. It can also be carried to distinct places when required. If you are having close space within your room, then it is effective. Because of its comparatively smaller size, these ironing boards are the most comfortable options for ironing specific sections of the clothes, like the pockets, collars, and sleeves.
Usefulness:
It is handy to carry but with no height adjustment option. The table-top ironing board is a perfect solution for a person with limited storage space. It is sometimes dual-sides and offers two distinct sizes of surfaces to press clothes. However, if you are planning to keep a larger amount of things in it, then it may not be the suitable one for your buy.
Therefore, all these types and benefits of ironing boards have their individual features and advantages, depending on your need and budget, you must get one.