How to Work with An Architect
If you're looking to add on to your home or convert one room into something else, you're going to need to call an architect. While there are certainly many different professions that can help design or realize certain homeowner projects, the reality is that an architect or an architectural technologist is the only one that has the training and qualifications to design dramatic structural alterations safely. In this guide, we will go over how you can find a professional architect, as well as how you can most effectively work with them on your housing project.
What is an Architect
Simply put, an architect is a professional that is highly trained in both the creative designs as well as practical aspects that come with constructing a building. Architects, unlike much other construction or home-design professions, have been trained to oversee every step of a project's life cycle, from concept design all the way to supervising the actual construction.
The process for being registered as an architect is incredibly stringent and requires the most training of any home-design profession. Architects must complete at least seven years of training and must be legally registered with the ARB (Architects Registration Board). Some go beyond this and become Chartered Members of RIBA, also known as The Royal Institute of British Architects, which offers them a higher level of certification when dealing with clients.


How Does an Architectural Technologist Compare?
Whereas an architect is trained in the entire lifecycle of a project, an architectural technologist is specifically trained in the science involved with architecture, construction, and building design. For many, they are viewed as the bridge between the construction and the creative designs of a project and are instrumental in grounding and "making real" an architect's drawn creative idea.
Now, there is a key difference between architectural technician and technologist. While both are separate from an architect, an architectural technologist has considerably more training than a technician. Whereas a technologist will often have certification through the CIAT (Chartered Institute of Architectural Technologists), an architectural technician does not have any form of qualification to be described as such.
It is important that, depending on the scope of your project, that you know the difference between architectural technician and technologist and exactly the scope of their qualifications. A technician may only be able to perform smaller and simpler extensions while a technologist is more qualified to work on projects that require a bit of additional complexity.
Which is Best for Your Project?
Now that you understand that there is a difference between the two professions, it's important to know which is ideal for what you need to be done. While there is some overlap between the two, architects primarily deal with "creating" the project's design whereas a technologist's job is to facilitate those designs into a reality.
If you already have a firm idea in your mind for how the conversion or extension will be or are performing a relatively minor extension or addition to your home, it may be best to seek out an architectural technologist. On the other hand, if you need an extension design that is truly innovative or requires a design with an extensive amount of detail, hiring an architect is your best bet.
How Do I Find the Best Person for the Project
Once you have decided on who you're going to be hiring for the job, your next step is to get them.
Step #1. Look For Experience
The most important thing to look out for is experience. The more experienced an architect or technologist is, the more qualified they will ultimately be to see your project through. You want someone that has a history doing what your project entails and is specialized in what you want to be done. Ideally, they should be open to working based on your style and budget and should be able to work to the scale you require.
Step #2. Shop Around
It's important that you meet with more than just one designer. Not only that, do a bit of homework and reach out to some of their past clients and see how they are as professionals. You should have as full of an understanding of how they treat their clients as you can before making a decision. Will they listen to what you want? How much will they charge? Will they try to impose their own visions on your project? These are important questions that you need to have answered before making a decision, and they should be things you have full confidence over before making the decision.
Step #3. Have The Meeting
After you have narrowed your list and have done your research, invite them over and have a meeting with one another. The initial consultation meeting should be free and should be at your property so they can see just what they will be dealing with. If either of these two things is not in place, it's a safe bet to simply write them off.
During the meeting, you want to make sure they have a sufficient amount of indemnity insurance. This basically means that, if their design results in damages to your home, you won't be on the hook for the repairs. Again, if this isn't something they offer or is not to a high enough level, you should move on to someone else.
Finally, after seeing that everything is well, you want to have a written agreement surrounding the terms and fees. This will ensure that there are no potential issues later on and that there is a clear determination on exactly what you should be paying.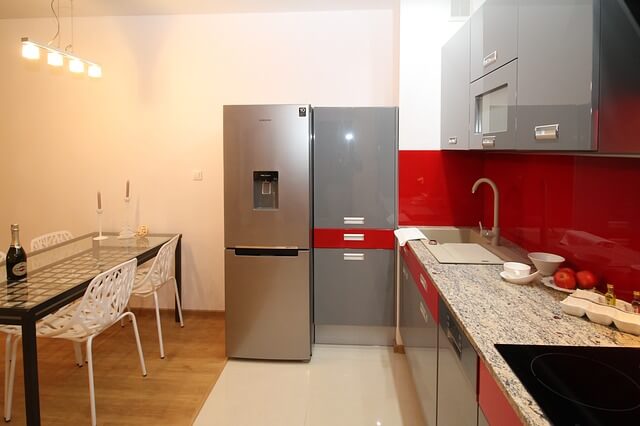 Getting a Project Manager
Depending on the practice you meet with, most will have a complete service complete with a project manager. In other cases, you will be responsible for either finding one yourself or outright playing the role yourself.
The project manager is required to organize any and all trades and permissions as well as sign off on all ordered materials.
The size of your budget and project should determine who is the project manager. For smaller extensions, doing it yourself would be the best option. For larger projects, however, it makes sense to give it to someone trained and experienced in the position.
Creating the Contract
No matter the size, every project should have a fully written and drafted contract before any work is started. It should be as extensive as the work the architect will be involved with and should specify all of the fees, meetings, and responsibilities.
It is important to note that you should read everything in the document and not just how much it will cost. Many times, homeowners and new clients are disappointed with an architect's work because they expected something that was just not listed in the contract.
Conclusion
While it may seem a bit overwhelming at first glance, the process for bringing on an architect or architectural technologist is largely straightforward. Simply follow the above steps, understand that they are here to service your vision (and not the other way around), and have a firm understanding of exactly what your budget is, and you should not only find a stellar architect for the job but have your project's vision realized before your very eyes.