Doing laundry is a regular duty for every family, have you ever thought about making this mission to be more elegant while the efficiency is guaranteed? Also, when you are on a business trip,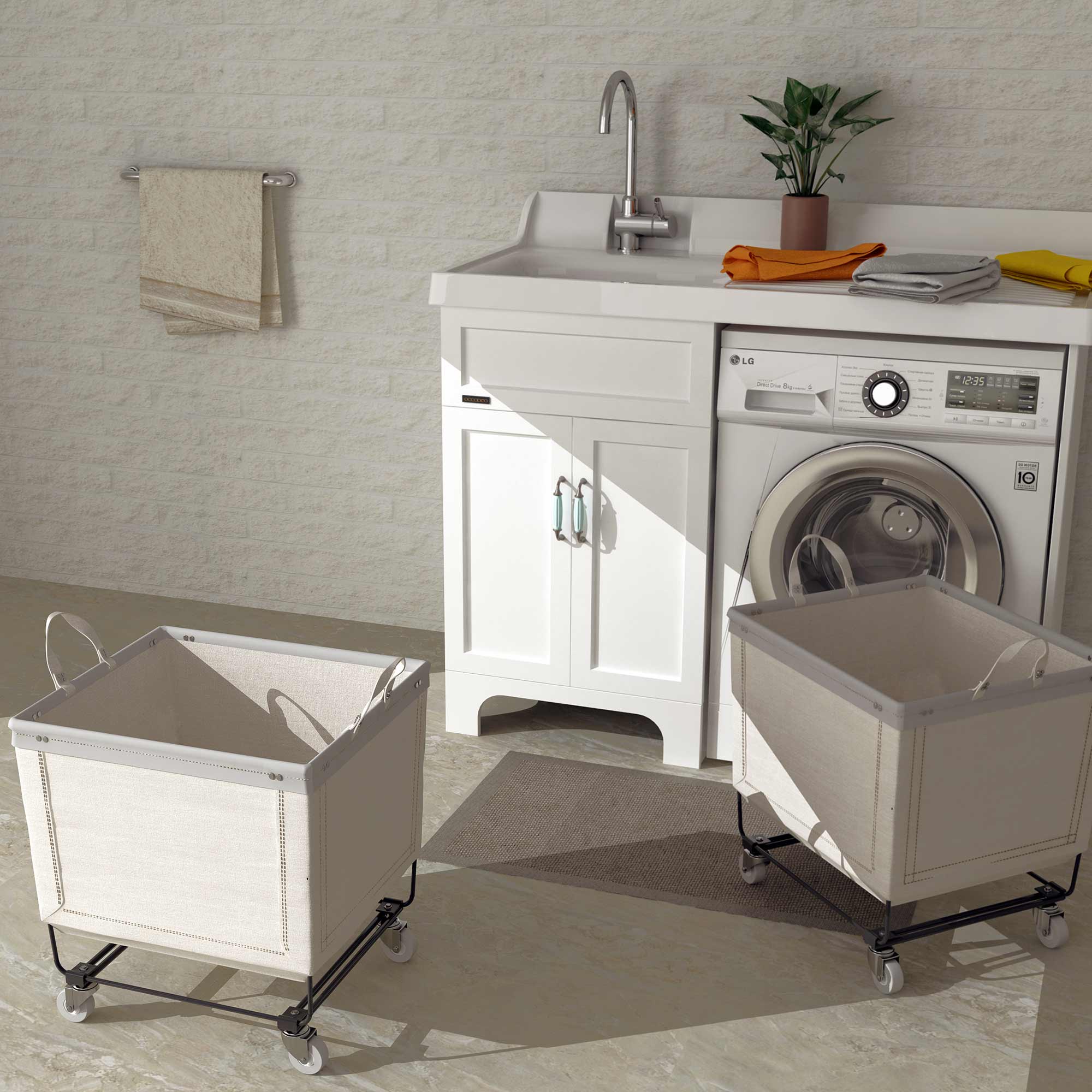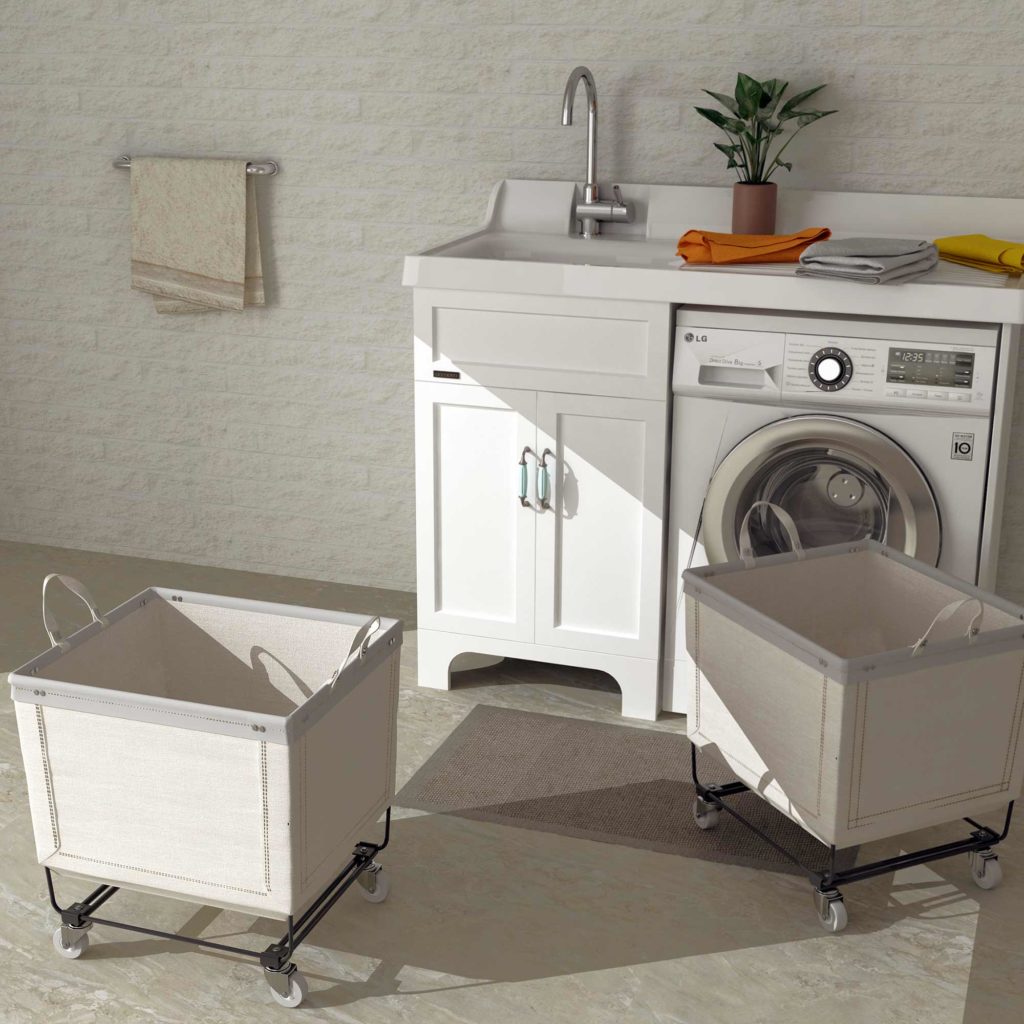 would you be delighted if the hotel you stayed has a high-end equipped laundry room? Here is a recommendation: Cotton Canvas Rolling Laundry Cart from Venace Household.
This laundry cart has different sizes as well as differernt configurations. Using high quality leather with metal fittings, it can prevent wear and tear. The large capacity allows you to keep dirty clothes, towels, toys and bedsheets out of chaos. With 4 smooth wheels and metal frame which make it solid and durable, you may conveniently drag the cart without too much effort. The thickened cotton canvas is water resistant, high abrasion resistant, air permeable and has no smell, you could place the cart in anywhere such as bedroom, bathroom, balcony, etc. not only for personal home use, this laudry cart with wheels is also siut for other commercial uses may include hotel rooms, dry cleaners, gym centers, beauty shops, children's parks and so on.
Merging elegance with light-colored canvas and black-painting frame, this wheeled laundry cart would definitely give an outstanding look to your room. Combined with the efficiency and convinience, we are sure this product is what you are looking for.
We are welcome to any inquiries related to our products and other information of Venace Household. Please click here to gain more details.