Kitchen Cabinet Hardware: Chrome, Nickel and Stainless Steel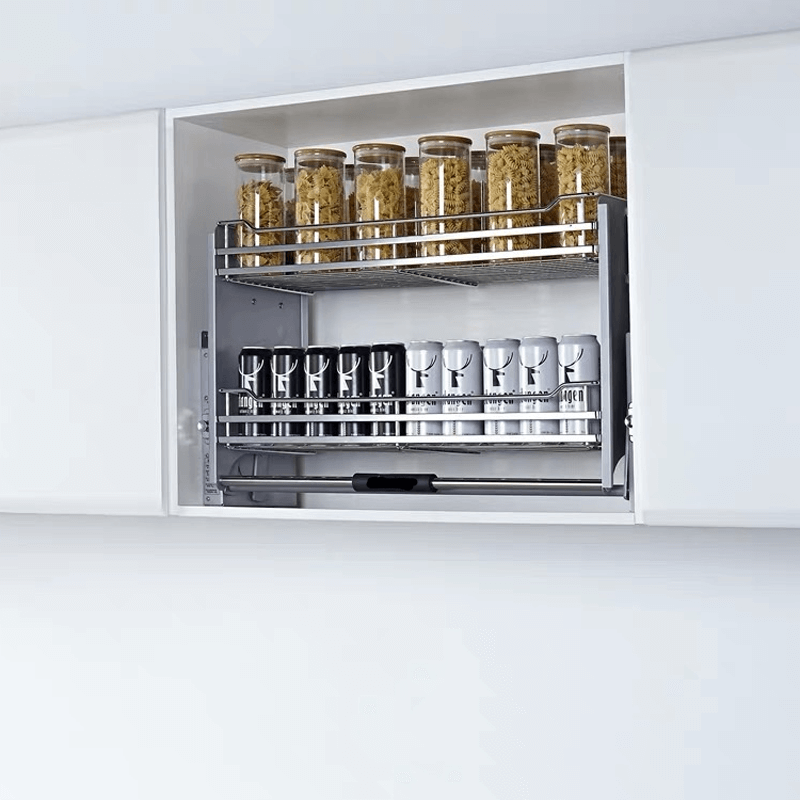 When it comes to kitchen cabinet hardware, there are three popular options to choose from namely stainless steel, nickel, and chrome. All three are amazing choices and you certainly won't regret your decision no matter which one you choose. The truth is you would want to make it great for everyone involved when you choose something that is up to par with all of your choices in life. Of course, it would be important to know the main differences between all three types so that we would know right away what we are dealing with right here. We did that for you so that all the hard work can be flushed down the drain and here they are:
Chrome
Chrome kitchen hardware is a great fit for whatever style you decide on using whether it is the contemporary one or a classic style. The truth is you would want to make it a great fit which is why you need our opinion with regards to the one you must select. Due to the mirror-like look, it won't take you too long to notice the scratches and dents on this finish. As a result, you would want to clean this one rather often so that you will be mildly impressed by the overall look. If you decide to go for chrome kitchen hardware then purchase it from reliable suppliers like us because if you get it from cheap suppliers then the colour may fade as time moves on. This option is actually a great fit for mid-century modern kitchens because of its awesome retro look. You can't blame yourself if you go back in time with chrome kitchen hardware in your drawers and cabinets.
Nickel
It is important to clean this type rather frequently so that you can assure yourself of having something that will last a while. After all, it won't take too much of your time to do it. The good part about nickel is that it is pretty versatile so it can work with whatever colour you decide to go with. As a result, you will ultimately feast on the number of options that you have right now. As years go on, you will notice that it will show its old age. After all, it is not resistant to corrosion and tear so you will likely face the facts and know what you are up against when it comes to doing it the way they are used to.
Stainless Steel
Perhaps, the only drawback to this kitchen cabinet hardware option would be the limited designs that you would have. It is a good thing stainless steel will make you feel confident about it lasting for a pretty long time. There will be no need for scratches or corrosion when it comes to stainless steel. it will be quite a few decades before you would need to get an entirely new kitchen cabinet hardware. Until that happens, you can completely enjoy what you currently have until you really get the hang of it. It would be one of those things that you would surely be in charge of it and you'll be in the mood with placing those things right where you would want them. Don't forget the fact that this is pretty low on maintenance so you won't have to worry too much about cleaning it up as often as you would want to.
No matter which one of the three you decide on using, we are certain we have all the materials you need right in our amazing store. We are at your service when it comes to all the kitchen cabinet hardware that you need. Venace is a common name you will hear when talking about kitchen hardware as you will find out that we have been doing this for a while and there is no shortage of positive reviews right under our name. It is quite possible we will suggest a mix of two or even all of the styles above as long as we see it fit to what you are trying to accomplish. It won't hurt to do a little experimenting as long as you know what is best for your place moving forward.