The Ultimate Guide for Cabinet Hardware for Your Kitchen
When it is about building your home there are a lot of decisions that you must make. Choosing your cabinets is one of the biggest decisions that you need to make but that does not end at that. Cabinets are fine but if you fail to choose some good hardware to hold and open the cabinets, the game is over. As such, choosing the right kind of hardware for your cabinets is a must.
The market is flooded with cabinet hardware and as such it gets overwhelmingly difficult to choose the right kind of cabinet. You may be struggling with various things such as the finish, style, size of your cabinet hardware. In this piece, we will walk you through the various aspects of choosing the right kind of cabinet hardware.
To begin with, let us understand what Cabinet Hardware actually is.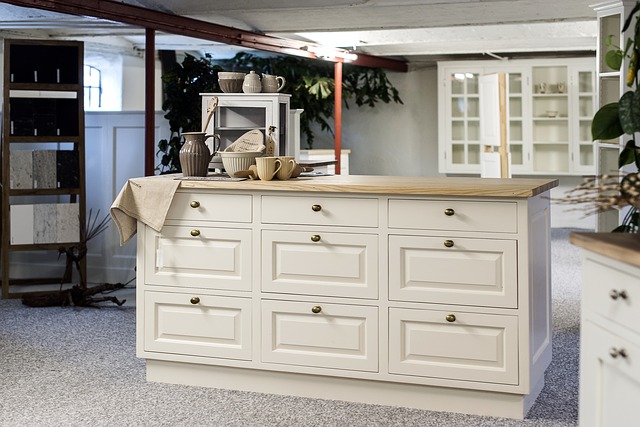 What is Cabinet Hardware?
In broad terms, cabinet hardware is referred to the pulls and knobs that are attached to your drawers and cabinets. The cabinet hardware also includes things such as hinges, that let the cabinet door sing openly. Talking about the function – cabinet hardware helps you to open your cabinet doors and drawers with ease.
The two most common cabinet hardware include pulls and knobs. Knobs are small parts and are typically used in cabinet doors to hold and pull the door open. The pulls which essentially have the same function are comparatively longer and are usually used in drawers. However, you can use the knobs on the doors as well, and pulls can be used in drawers and there is no rule to its usage.
So, based on the cabinet doors and drawers you have and the usage, you can mix and match the usage of knobs and pulls. They can be used in a way you will get the best of both aesthetic and functional aspects. Let us now look at how to choose cabinet hardware.
How to Choose Cabinet Hardware?
Cabinet Hardware is not only about the function but also adds a lot to the look and feel of your cabinets. As such it is important for you to go through the following steps on how to pick cabinet hardware.
Research, Observe, and Be Inspired – The first step in any buying process should be doing research. The research is an important step. Though you might not want to do thorough research for simple cabinet hardware you can simply do a google search to understand what will work best for your cabinets and drawers. You need to then observe what would work best for your cabinets. This should be enough for you to be inspired to look at other aspects of choosing the right cabinet hardware.
Consider the Finish – Now the next and most important thing to consider is the finish of the cabinet hardware that is being used. Some of the most popular cabinet hardware finishes include oil-rubbed bronze, brass (also known as a gold finish), satin nickel (also known as brushed nickel), and chrome (also called polished nickel). You will need to keep in mind that your cabinet hardware finishes vary a lot from one manufacturer to another. For instance, oil-rubbed bronze is more a rust-type color. By cabinet hardware we mean everything starting from pulls and knobs, light fixtures, cabinet hinges, sink hardware, etc.
Consider the Style – Talking about the style, the style of the hardware completely depends on your personal taste. There is a wide range of options available. The style of the hardware needs to be matching your cabinet hardware and as such select a style that matches your cabinets and drawers and the setting of your home. Some may even choose a style that is in complete contrast with the existing setting and cabinets. So, the style depends all upon your personal choice. So, choose a style that suits the cabinets you have and the overall setting and ambiance of your home.
Order Samples – Once you finalize the type, finish, and style of the cabinet hardware, you can order some samples so that you can check the quality, finish, look and feel of the hardware for yourself. The samples can help you observe the overall appearance of the hardware with your cabinets and that will help you make an informed decision on what is looking good and what is not or what may be required.
Get a Count – This is the final step before you want to make a purchase. Once you finalize which ones to take, you can then get a count of how many will be required for your cabinets. Getting a count of the number of knobs, pulls or both may be required as this helps in making an exact order and determining the purchase budget of the cabinet hardware.
Now that you are aware of all the steps involved in choosing the cabinet hardware, let us look at some other aspects of choosing the cabinet hardware.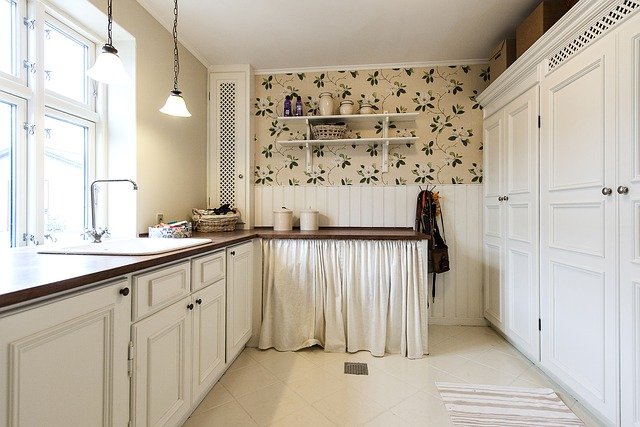 How to Choose Size?
The overall design and aesthetics of your home play a major role in determining the size of the hardware that you need to choose. A pull that is long about 9 inches provides a more contemporary look whereas a medium-length pull gives a more transitional and traditional look. Cabinets and drawers may range in different sizes and it may be difficult to get the size you need.
Though there is no set rule for the length of the pull, however, the length of the pull should be 1/3rd of the width of the drawer or the cabinet. Hardware size that affects the aesthetics is more about the size of the pulls. The size of the knobs would not affect the whole style factor to a very great extent.
Here are some size guidelines or recommendations so that you can get an idea of the right size:
For small drawers that are of the size of 12 inches or less will look best with a 3 to 4 inches long pull or a knob that is of the diameter of 1 inch.
For medium drawers that are of the size of 12 to 30 inches will work best with a pull that is 4 to 8 inches long or with a knob that has a diameter between 1 inch to 1.5 inches.
For large drawers that are of the size between 30 to 48 inches, a pull size of 8 inches or more or a knob size of more than 1 inch in diameter will work best.
The whole idea about picking the right size is the fact that the overall look and feel of the cabinet hardware should not look odd or like a misfit to the entire appearance. The hardware needs to be rightly sized, the pulls, knobs, and other fittings need to be perfectly sized so that the entire unit is functionally good and aesthetically beautiful.

Can You Mix Cabinet Hardware?
This is one question that buyers and users may often be confused with. One might think that using a type of hardware will work best. But that may not be true always. In fact, it is always a perfect mix of cabinet hardware that will bring out the best look of your Cabinets and will enhance the overall look of your home.
By a perfect mix, we mean that you should not be afraid of using a mix of knobs and pulls for your cabinet hardware. Having a perfect blend of both means you will have the best in terms of functionality and looks where needed. However, it is recommended not to mix the styles.
How to do that? You can choose one style for each that is for pulls and knobs. When choosing the styles make sure that the styles complement each other. Make sure that the pulls and the knobs do not look odd. They should be seamlessly matching or complimenting each other. For instance, a contemporary pull may not look very good with a traditional-looking knob. So, you have to take care of these things.
So, when you choose to mix and match the pulls and the knobs, we recommend having a uniform pattern. For instance – if you are using knobs and pulls, follow a uniform pattern to use knobs for all drawers and pulls for cabinets or vice versa. Using one knob and one pull on drawer won't look that good either. So, again the idea is to mix and match the knobs and the pulls but maintain a uniform style, appearance, and appeal.
Conclusion
To summarize, selecting the cabinet hardware for your home cabinets and drawers can be a real difficult task. Having said that if you use the right approach and steps to get the best cabinet hardware, follow the right guidelines in terms of size, styling, and other aspects, it may not be that difficult at all. Use this comprehensive guide on selecting the right kind of cabinet hardware. In this piece, we have covered everything that you need to consider before making that final purchase decision. So, simply read through and choose the best cabinet hardware without any second thoughts or doubts.