Global Drawer Slide Market: What You Need to Know for 2021
When purchasing drawer slides wholesale, it is important to understand the market before making a decision. Unfortunately, most market research is locked behind expensive paywalls. That is why we decided to put everything you need to know about the global drawer slide market in one place. Read on for the executive summary of how the drawer slide market is forecasted to grow in the next five years (and be sure to click through on the sources if you want to invest in the thorough industry reports).
What are drawer slides?
Drawer slides (also known as drawer runners) are exactly what they sound like: the technology that allows your drawer to slide in and out. When stocking drawer slides, you will come across multiple kinds, including wooden, ruler, or ball-bearing drawer slides. You will also need to pay attention to how the slides are mounted, their physical dimensions, how much weight they can sustain (otherwise known as weight rating), and their finish.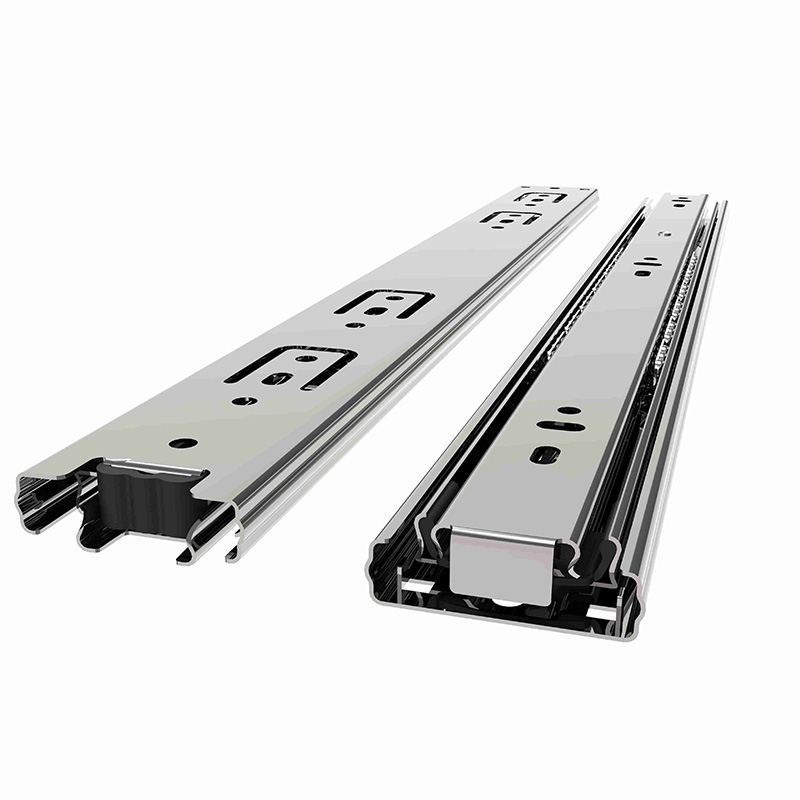 The good news is that since drawer slides are fundamental to the function of drawers, there are many manufacturers dedicated to producing the slides you need. As you shop for drawer slides, be sure to keep in mind the type of drawers your customers require so that you can evaluate the manufacturer appropriately.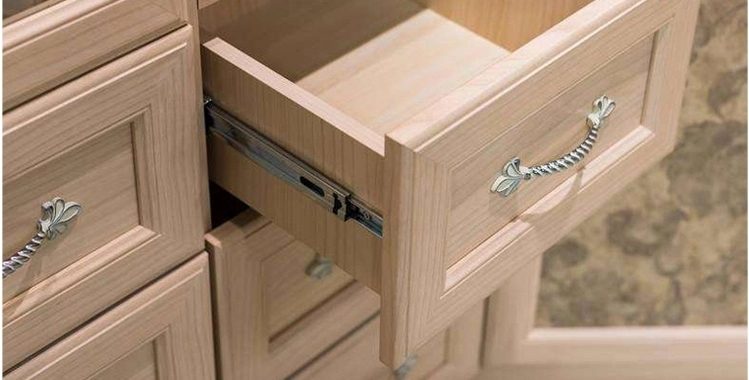 How big is the global drawer slide market?
Since drawer slides essential to the function of a drawer, this market is here to stay. According to a report from Industry Research, the market was $4736.65 million in 2017. In 2018, it grew to $5010 million, according to Market Watch. While the COVID-19 pandemic impacted every industry by tying up supplies, limiting shipping, and reducing labor, forecasts expect the drawer slide market to continue to grow in the next 5 years.
Is the global drawer slide market growing?
Forecasters agree that the drawer slide market is growing, driven primarily by consumers who need drawers. In fact, industry observers expect the market to grow 5.2% by 2025 to reach $7035.6 million.
There are a few factors that drive this growth. For one thing, the US housing market is booming, and JP Morgan predicts it will continue to do so as interest rates remain low in the post-COVID economy. That correlates with a construction boom, which is up over 30% compared to this time in 2020. The more drawers that are installed, the more drawer slides will be consumed.
In addition, new technology creates new needs for drawers. For example, Reports and Data points to how ATM machines, ticket machines, and food dispensers all required new types of drawers and therefore new slides. Cars also increasingly feature sliding storage options, such as luggage compartments, emergency supplies equipment, and even vehicle batteries. As technology continues evolving, the demand for drawers and drawer slides grows.

Who are the major global drawer slide manufacturers?
The industry reports all agree on the major manufacturers producing drawer slides. These manufacturers are largely based in the US, Europe, Asia, or Australia. Because there are so many leading manufacturers, the market is considered fragmented. As a purchaser, this gives you the opportunity to review multiple companies and find the manufacturer who specializes in the exact type of drawer slides you need to fulfill customer demand. For the companies in question, the market fragmentation also indicates an opportunity for acquisitions, mergers, or strategic partnerships to make any of these manufacturers more competitive.
The leading global drawer slide manufacturers are:
Вlum Іnс
Неttісh
Ассurіdе
GRАЅЅ

Fоrmеntі & Gіоvеnzаnа Ѕ.р (FGV)

Кіng Ѕlіdе Wоrkѕ Со Ltd
Таіmіng
ЅАСА Рrесіѕіоn
Guаngdоng Dоngtаі Наrdwаrе
Кnаре & Vоgt Маnufасturіng Соmраnу
ІТW Рrоlіnе (Рrеѕtіgе)
Ѕаlісе
Gеnеral Dеvісеs
Јоnаthаn

Why Buy Drawer Slides from Venace
Since the drawer slide landscape is fragmented across many players, there are even more mid-sized manufacturers in the market, too. That is where Venace fits in. We are located in China so that we can offer high-quality furniture-grade drawer slides at competitive prices. You can refer to why choose Made in China. Our mission is to make elegance accessible for all consumers, and we understand that it begins by providing reasonable solutions to wholesalers.
Summary – What You Need to Know about the Global Drawer Slides Market
The global drawer slides market is a steady presence throughout the world – and it has plans to grow. As the world economy bounces back from the pandemic, economists expect an increase in homeownership, technology innovation, and construction, all of which will drive an increased demand on drawer slides. Finally, when purchasing wholesale drawer slides, you have lots of manufacturers to review, which is why it is important to keep your specific needs in mind to find the supplier who will match your business model.
Venace would love to add you to our network of customers. Get in touch to find out how we can meet your needs.