Differences Between Interior Design and Interior Architecture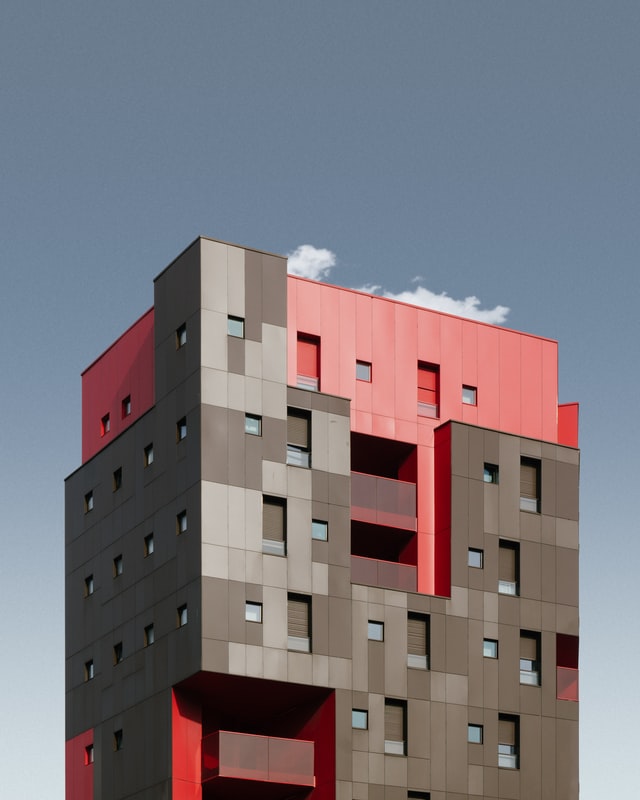 What is the difference between interior design and interior architecture?
There is a thin yet noticeable line between the two services. Without proper research and background, however, the two terms may seem identical. Unfortunately, this case of misinformation may lead home and business owners to avail the wrong service for their needs.
Fortunately, you won't have to go through hoops to acquaint yourself with the said services and avoid the possible consequences.
In this article, we will answer the question of what is the difference between interior design and interior architecture. We will have an in-depth look at their responsibilities, when they are needed, and each profession's requirements.
What is Interior Design?
Interior design refers to a service that involves enhancing how an interior looks. Meaning, it focuses on how one can build an appealing design within their interiors. It also aims to provide solutions to have a pleasing overall environment.
Mainly, an interior design service prioritizes style, experience, aesthetics, and basically, anything that has something to do with physical appearance. More often than not, this also follows a certain theme. It can either be by the client or suggested by the designer.
This service is carried out by an interior designer who uses combined art and science to achieve the clients' goals.
What Does an Interior Designer Do?
Here are the tasks of an interior designer:
Determine the client's goal and preferences

Plans out a specific room's design and layout

Sketch final design plans and present them to clients

Comes up with the most suitable theme for the room

Source materials for the design

Chooses and organizes the furniture pieces for the design

Give an overview of the possible total costs
An interior designer can work with or without a physical room structure. This will depend on when the client will avail of the service.
When to Avail Interior Design
If your goal is to have an aesthetically appealing interior, then you should avail interior design. This is the same with site owners who leans more on to the creative side for their interiors. This includes those who want to work with shapes, colors, and other elements.
Interior design is also recommended for those who want to work with the available space, and do not prefer going through additional renovations.
Like what is previously said, it doesn't matter if your house or building is still in the plans, if it's in progress, or if it's already built. You just need a blueprint of its dimensions for the designer's reference.
Requirements to be an Interior Designer
To be an interior designer, you should have the following requirements and credentials:
Arts-related degree
Note that having a degree is not necessary. However, you will have more chances for employment if you have it. It's either that or you gather relevant experience from existing art fields or firms.
License or Certification for Interior Design
The process of getting a license and/or certification varies from state to state. It's best if you inquire with your local policies for the matter. Some companies require just one of the two. High-end firms, on the flip side, usually prefer designers with both credentials.
Being an interior designer is not easy, but it's a relatively short process compared to being an interior architect.
What is Interior Architecture?
Interior architecture is a service that requires maximizing the possible functionality of an interior. It focuses on how to make a room beneficial for the people that will use it. Simply speaking, this field's goal is to turn an interior into something that one can live in.
The priorities of interior architecture revolve around space, capabilities, and possibilities. Instead of following a theme like an interior designer, interior architects work on their own blueprint. They will mainly take the client's needs into account rather than their visual preferences.
An interior architect performs the tasks of interior architecture. As designers, they also use a combination of art and science to develop proper solutions.
What Does an Interior Architect Do?
Below is a list of what an interior architect does:
Determine the room and client's goals and needs

Plans out possible remodeling and renovations

Design openings like windows, doors, and walls if necessary

Present final changes that will be done to the room

Canvass suitable furniture pieces and equipment

Organize each opening and furnishing

Estimate the total project costs
Usually, an interior architect will best work with a blank canvas, that is, a newly built home or building. Of course, they can also formulate solutions for existing hoses, but they can get pricy because of possible demolishment and renovation.
When to Avail Interior Architecture
If you want to maximize the space and functionality of your property, then you should avail interior architecture. This service is best when you want to focus on building a residential interior rather than a commercial or aesthetic-focused one.
Moreover, interior architecture will be ideal if you are open to additional structural changes.
You should consider availing of this as soon as your home is built. Better yet, you can reach out to an interior architect if you don't have a plan or a home in progress. This will save you more time and money.
Requirements to be an Interior Architect
Here are some of the things that will be asked from you if you plan on being an interior architect:
Architecture Degree
Having an architecture degree is a must. Without this, it's unlikely that an architectural firm will accept you.
Qualified Board Exam
This is usually taken once you've graduated from your architecture course. This is needed to get and apply for a license and higher certifications.
Additional Board Requirements
Some states have additional board requirements that an architect must have in order to officially offer architectural services. Inquire on your local city office and architect board for the specifics.
As you can see, being an interior architect requires more compared to interior designers. This is because of the complexity of the task and the need for relevant technical knowledge like engineering.
Summary
By now, you should know the answer on what is the difference between interior design and interior architecture.
Interior design and interior architecture are two different services. The former focuses more on building aesthetics, while the latter revolves around establishing functional spaces. Taking this into account, it's evident that they cater to contrasting markets and needs.
The professions involving the two also have major differences. Considering that interior architects require a degree and a license, we can conclude that it has a stricter barrier than being a designer.
Nevertheless, despite the distinction of the two, note that collaborative work between them will garner the best results possible.