Best Ideas For Your Kitchen Island Design.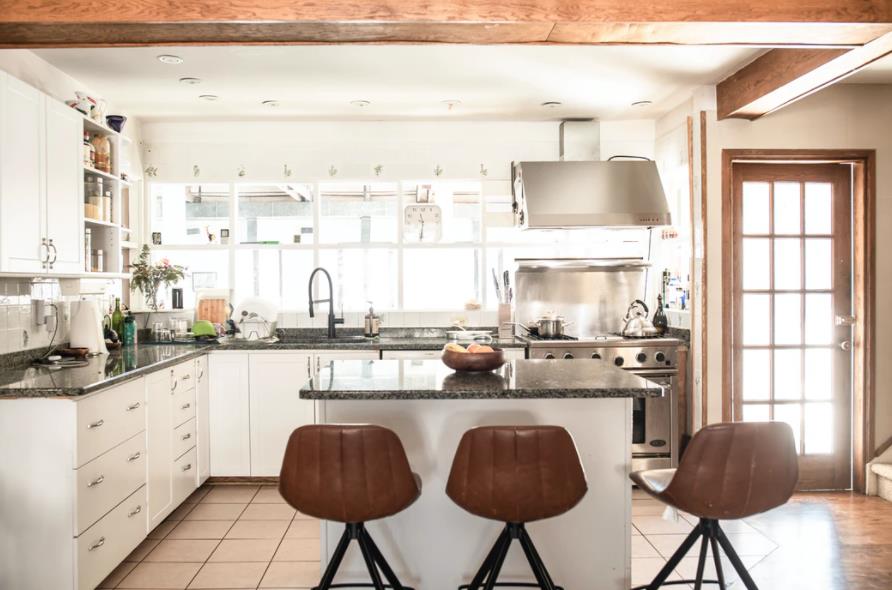 Kitchen islands are both aesthetic and helpful additions to any kitchen makeover. Without any effort, the island may quickly become the center point of the kitchen. Consider how you will interact and entertain in your new kitchen when upgrading or redesigning it. These components tend to provide a more diverse meeting area in the kitchen – one where you may not only entertain and dine but also prep for cooking, play cards and board games with the family, and, of course, make use of all the additional storage and functionality that they provide.
Ideas for Creating a New Kitchen Island
If you've determined that your kitchen needs an open kitchen island, there are numerous ways to make the design unique and innovative. Here are five pointers to keep in mind when designing:
1.Size:
After you've decided on the materials, you'd like to utilize, and it's time to think about the size. Do you want to go big and bold, making your kitchen island the center point of your kitchen renovation? Or are you looking for something smaller and less visible, with the island serving more as a stand-alone function? When deciding on the size, consider how much use it will get, what it will be used for, and how vital open floor space is in your kitchen.
2.Grades:
If you choose to build your island on a smaller scale, this does not necessarily imply that you will have to sacrifice surface area. Including the second level of a different height in your design will offer usefulness to the piece. Multiple groups can be utilized for various purposes, such as a cutting board or bookshelf or a breakfast bar with a stool beneath it. These multiple designs can assist in giving your kitchen island a more personalized appearance.
3.Include a Sink or Two:
Adding kitchen appliances to your new kitchen island, such as a sink, will increase its functionality and act as a gathering spot while entertaining. A sink improves the usability of any kitchen island by providing another location to rinse food and wash dishes. A sink is also helpful while considering since it allows your guests to help prepare the meal without taking up valuable counter space surrounding the oven and refrigerator.
4.Supplies:
Materials are something to think about now that you've opted to build an open kitchen island. There are numerous materials available for building your island, including wood and stainless steel, as well as a wide range of countertop options, such as quartz or granite, that will give your kitchen island a unique design. Materials should be chosen to complement the rest of your kitchen. A kitchen island should enhance the room rather than dominate it. Wood may add a rustic, elegant vibe to a kitchen, while natural stones like granite and quartz provide your new surface with durability and timeless elegance. The stainless steel is an excellent surface for cooking and producing food wonders, and marble, depending on your budget, might be an alternative to a standard design.
5.It's Better to Have Two Than One:
Why limit yourself to just one level, material, or appliance when creating a kitchen island? Adding additional islands to your kitchen creates not one but two or more center points. Multiple islands in your kitchen can be connected or left separate to provide you more countertop space, gathering places, and more. Another option to make an island more practical is to put it on wheels. This is an excellent idea for people who like to entertain and require a location that can instantly alter.
6.Plan how you'll use the island. Before reserving your seats, consider how you and your family intend to use the island. If you enjoy entertaining people in your house, you may require stools for a more casual atmosphere. If youngsters use the island to do their homework, you will need a lower counter and seating space.
When creating an open kitchen island, these suggestions are excellent to keep in mind, but it is always acceptable to deviate from them to create a unique piece for your area. Consider your lifestyle and the goals you have for your kitchen space, and then go from there! It is critical to think about how much money you are willing to spend on this new kitchen addition and how to create a unified and practical design. Most importantly, have fun when creating this new item, and you will not go wrong.